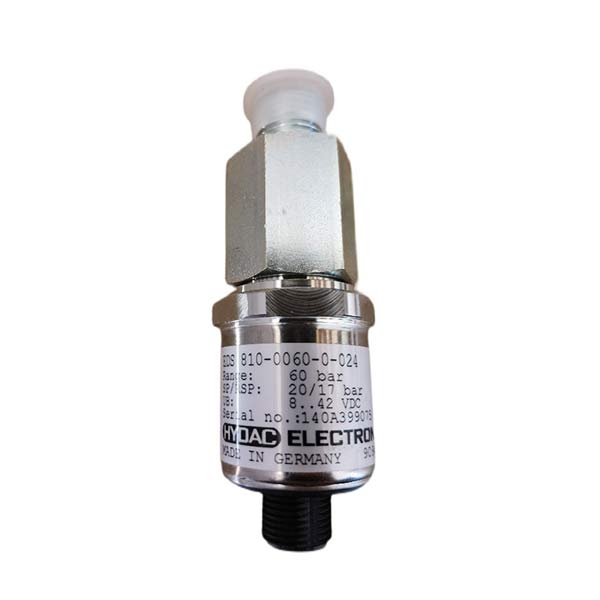 EDS 810-060-0-024 HYDAC Pressure Switch Sensor Doosan Machine Tool
This is HYDAC pressure switch sensor for Doosan CNC machine.
Model: EDS 810-060-0-024
Rance: 60 bar
SP/RSP: 20/17 bar
The electronic pressure switch EDS 810 has been specially developed for use in series applications.
The highly compact unit has a very robust pressure sensor with thin-fi lm strain gauge.
All of the parts in contact with the fl uid (sensor and pressure port) are made of stainless steel and are welded together.
This means that there are no sealing points in the interior of the sensor. The risk of leakage has been eliminated.
RicoCNC is a reliable CNC spare parts supplier based in China. You can find a number of CNC machine parts here, such as CNC tool holders, collets, nuts, pull stud, collet spanner, toolholder tightening fixture, tool holder forks, CNC machining center parts and edge banding machine parts.
Welcome to contact us if any inquires!
Contact Us