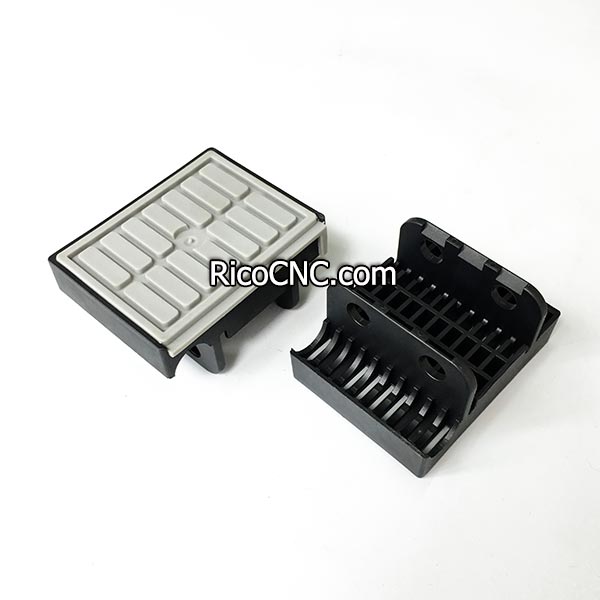 4-060-18-0059 80x60mm 4060180059 Homag Brandt Dust Shield Conveyor Chain Pad

This 4-060-18-0059 spare part is a conveyor chain pad for Homag/ Brandt edgebanders, 80x60mm track pad for workpiece feeding. It is widely used on BRANDT KL / KD / KDF edge bander machines.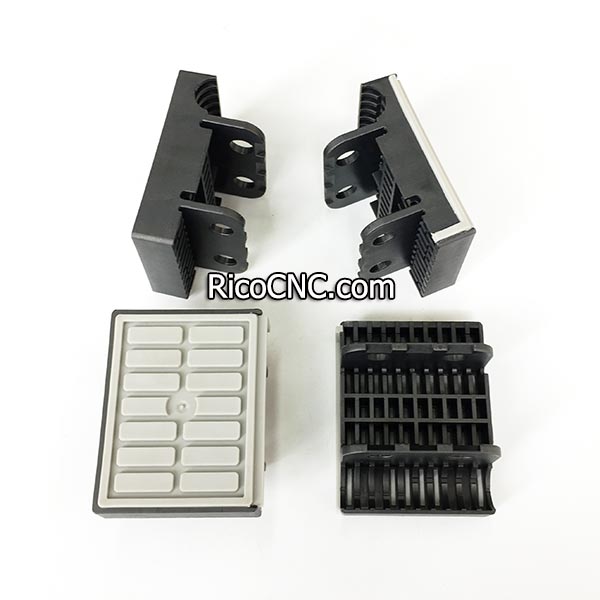 80x60mm 4060180059 Chain Track Pads Features:
Size: 80x60x18mm, also called 80x62x18mm
Single groove
Chain plate complete with rubber for dust shield
Tracking Pads Material: PA + Rubber
Characteristics: Wear-resistant, long working time, etc.
Usage: Homag Brandt edgebanders.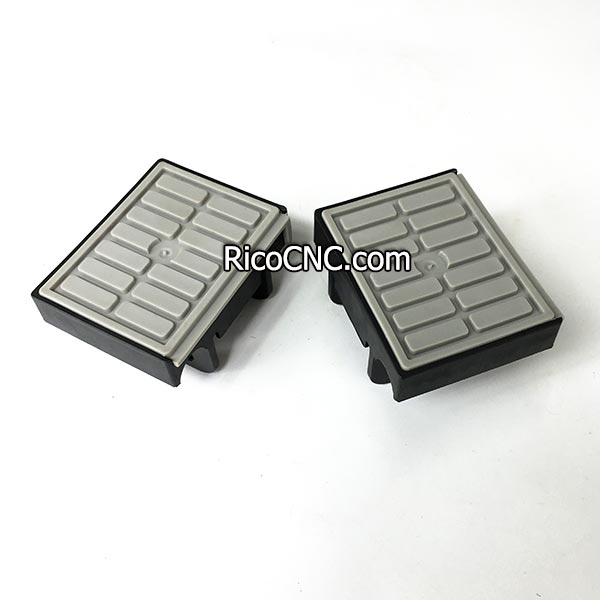 Homag Brandt pressure wheels also are available here.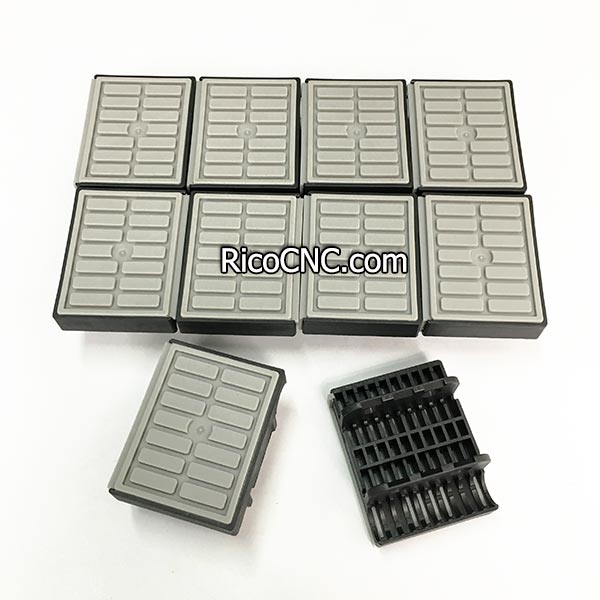 RicoCNC supplies a range of spare parts for edgebanders, such as pressure wheels, chain pads, buffing wheels, trimming cutters, etc.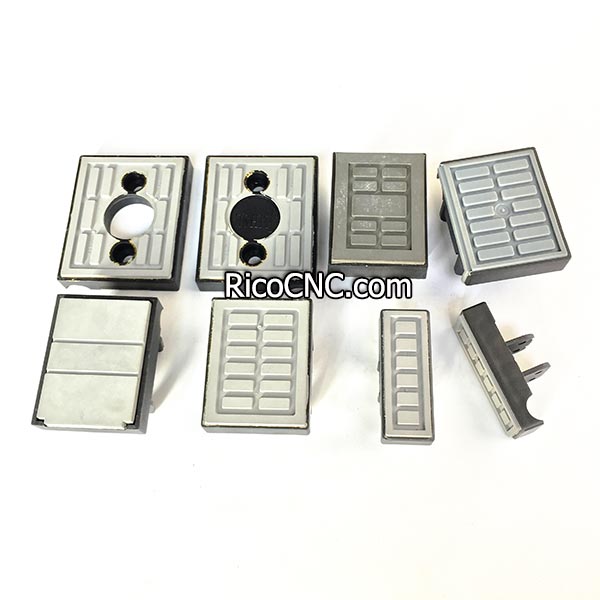 If any needs, welcome your inquiry.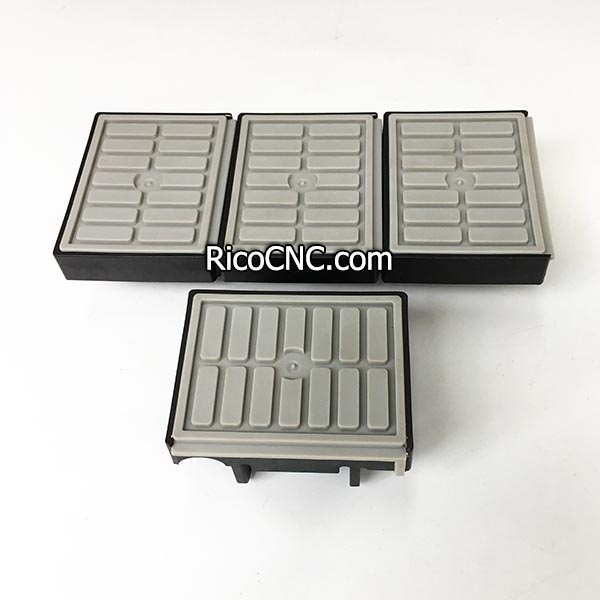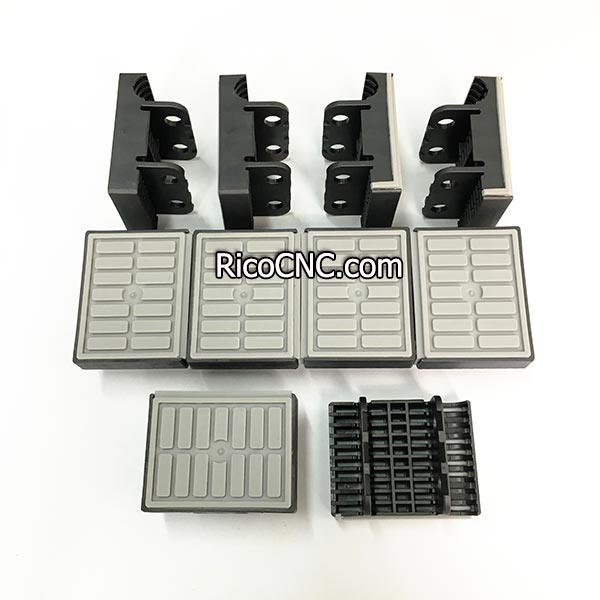 Contact Us