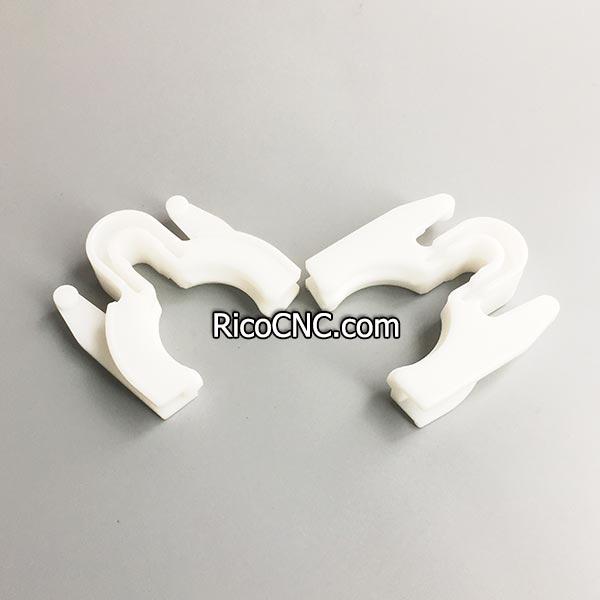 3-011-01-9270 HSK63F Plastic Tool holder Chuck Fork for Homag Toolchanger

This 3011019270 chuck is the HSK F63 plastic tool holder, for Homag CNC working center HSK 63F tool changer disc/linear magazine. It is a tool clip for HSK63 tool holder. The 3-011-01-9270 tool forks are easy to be found on the Homag Baz series CNC working centre for boring routing edge banding, BAZ 20/50/18/ /32/40/220/211/222, CNC processing center Venture 115, panel processing center WMP 200/220/240, HOMAG - 5 AXIS BOF 311/60, Homag BOF VANTAGE 12L, etc. The tool forks are for 7-slot linear tool changer and 8-fold disc tool changer.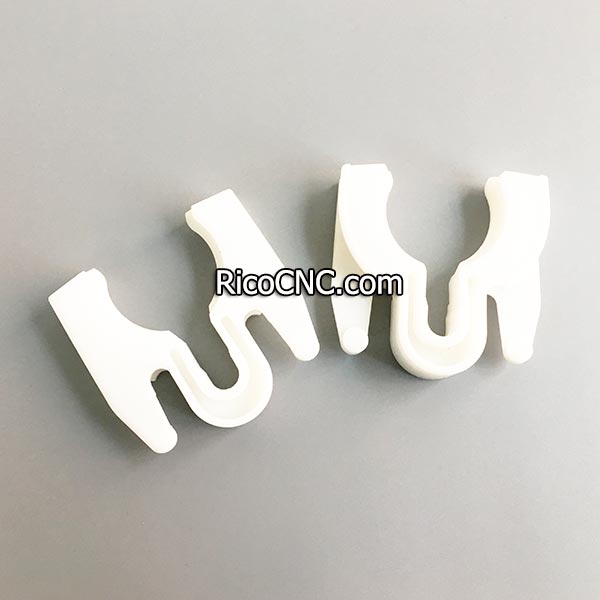 3-011-01-9270 Homag HSK 63F Plastic Fingers Specifications:
1. Made in China, famous brand
2. Imported USA Dupont white plastic material, high quality, reinforced and anti-explosion.
3. Dynamic balance grade: G2.5, 30000rpm
4. Yaw precision: 0.005mm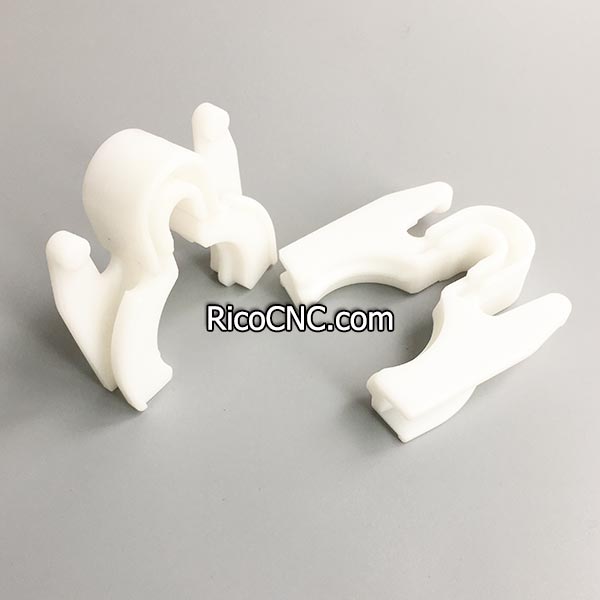 Different from 3-811-01-6381 chuck with prox switch mount, the 3-011-01-9270 HSK63F fork does not have the hole for the sensor. If your machine tool fork has the hole, you need to drill it according to your sensor diameter.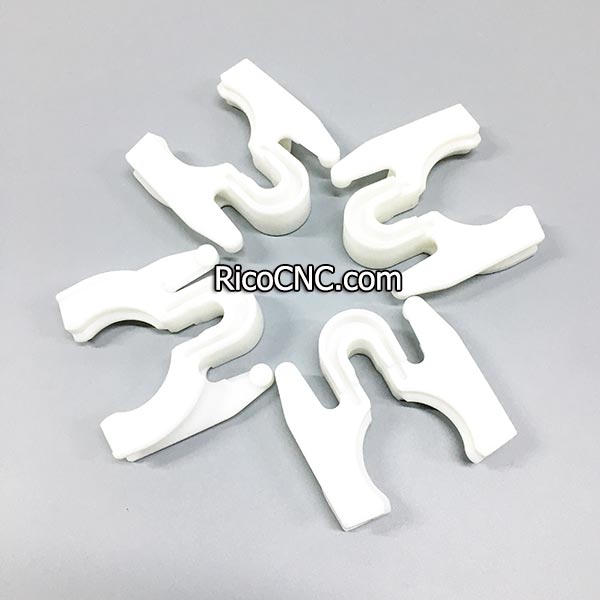 Homag HSK 63F CNC tool forks are in stock for quick delivery. HSK 63F clips for Weeke CNC also are available.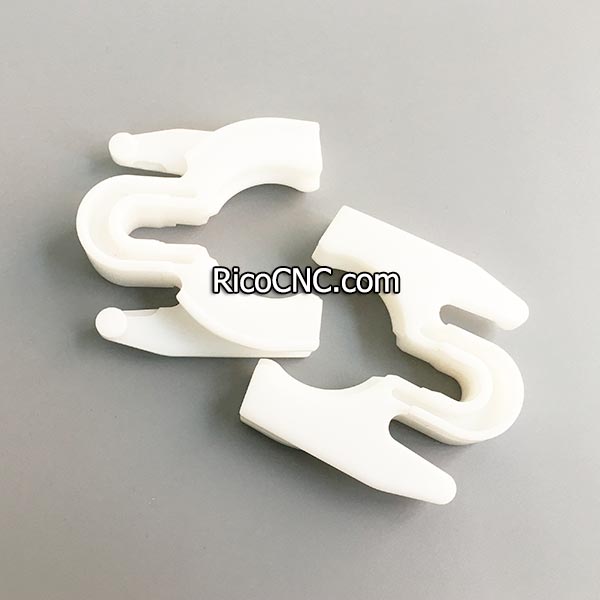 RicoCNC also supplies CNC toolholder clips for Biesse, KOMO, Homag, Weeke, SCM, CR Onsrud, Northwood, DMS, Busellato, Anderson, Omnitech, CNT Motion, HolzHer, MultiCam, Cosmec, Cammaster, Thermwood, Laguna and Chinese ATC CNC router centers like KDT, Excitech, QuickCNC, etc.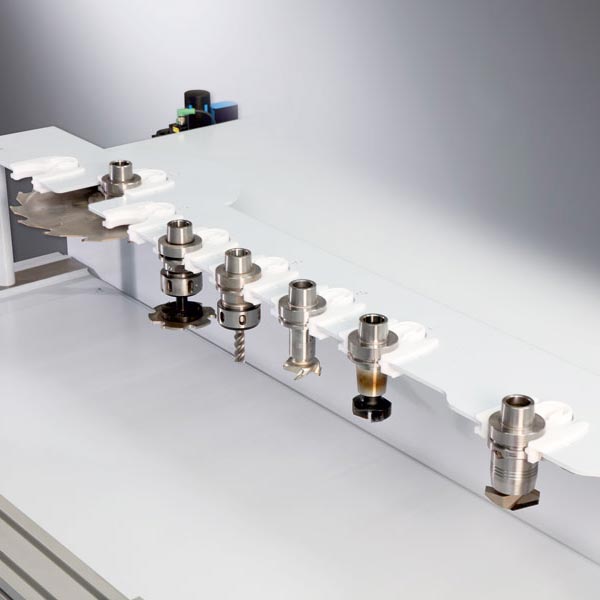 It is convenient to get ISO toolchanger forks (SK40-ISO30-ISO25-ISO20 -ISO10), HSK toolchanger grippers (HSK63F-HSK50E-HSK40E-HSK32E-HSK25E), BT toolholder clips (BT50-BT40-BT30), CAT tool clips (CAT50-CAT40) at Rico CNC.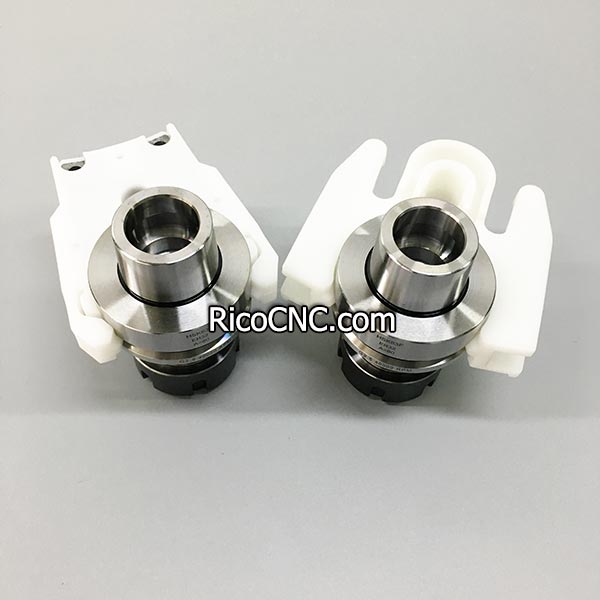 If any needs or spare parts for HOMAG machines, and other CNC & woodworking machine parts, welcome your inquiry!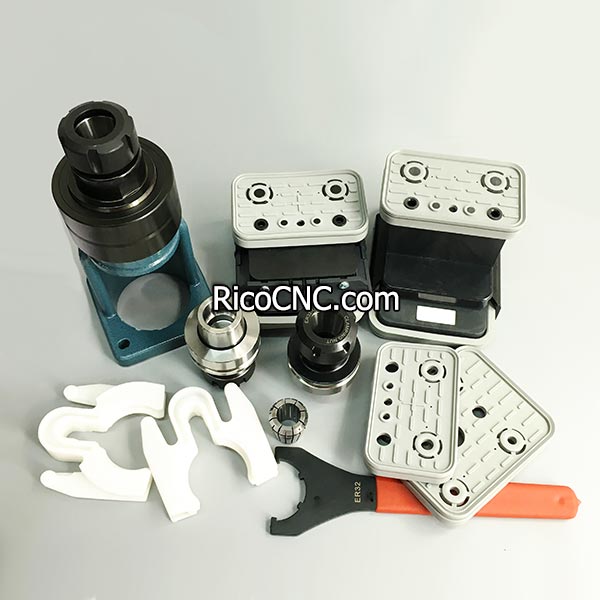 Contact Us