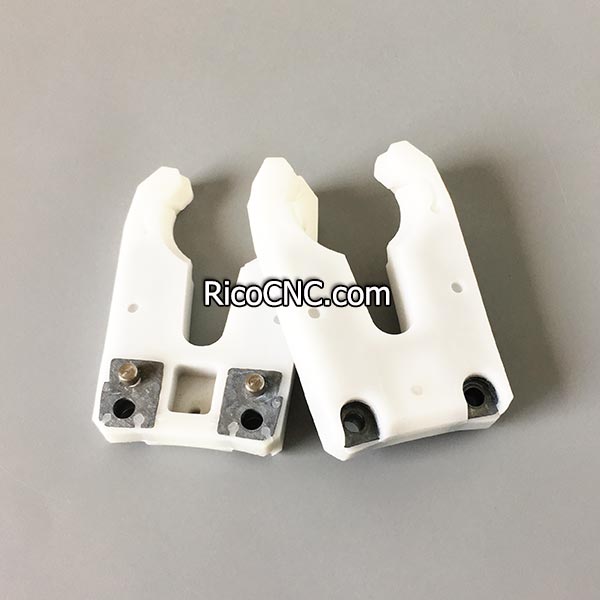 White Plastic BT30 Tool Holder Clamp Claw Clips for Automatic Tool Changer BT30

This CNC tool gripper is the white color BT30 tool fork. It is equipped with a Zinc Alloy insert, so the gripper is strong enough for standing heavy collet chuck. This white plastic BT30 cnc tool holder clip is bigger clamp force than the black BT30 plastic tool holder clamp, but it needs a little bigger area for the tool magazine. These replacement tool holder fingers are used with a tool magazine for clamping BT30 tool holders.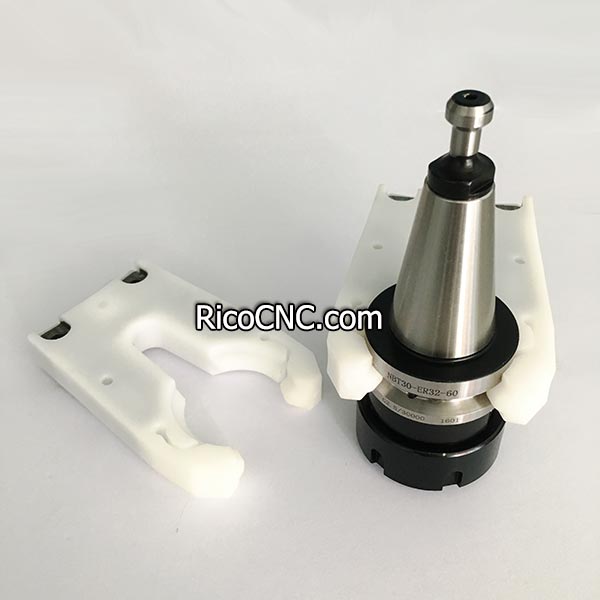 This white BT30 tool holder fork looks like the white ISO30 tool gripper. The fixture part is the same, but the chuck diameter is different.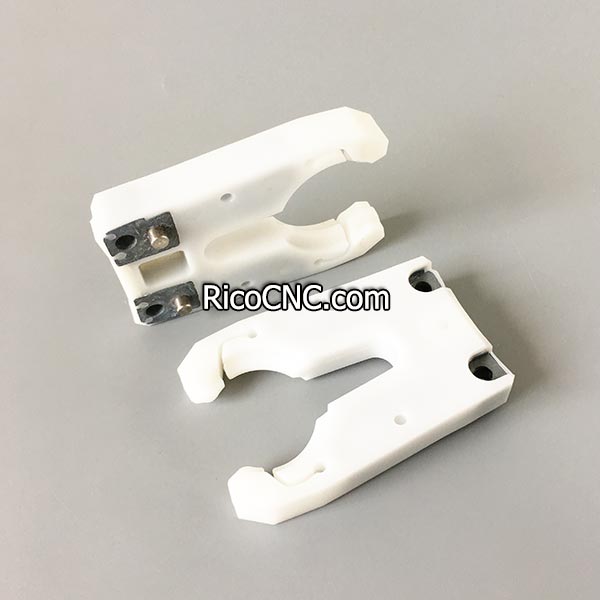 BT30 Tool Holder Gripper Specifications:
1. Made in China, famous brand,
2. Imported USA Dupont white plastic material, high quality, reinforced and anti-explosion.
3. Dynamic balance grade: G2.5, 30000rpm
4. Yaw precision: 0.005mm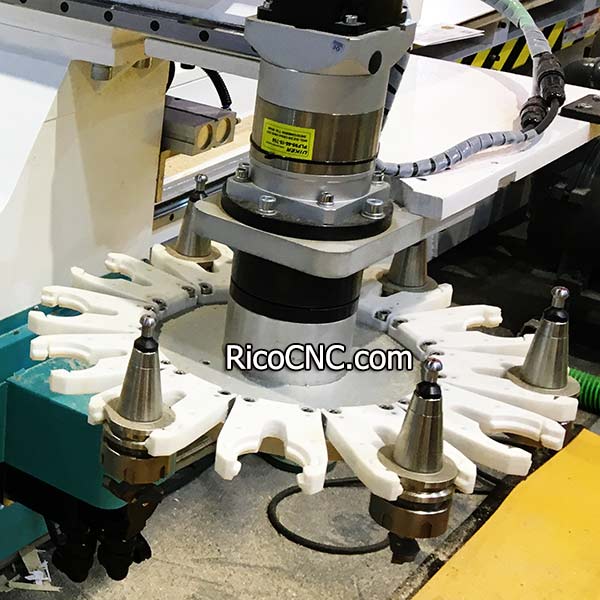 BT30 Toolchanger Clips Applications:
1. Plastic BT30 tool finger applies for any size auto tool changer CNC wood routers, CNC robotics etc.
2. BT30 ATC tool clips application industry: hole drilling, milling, engraving, high precision and widely used for high precision processing.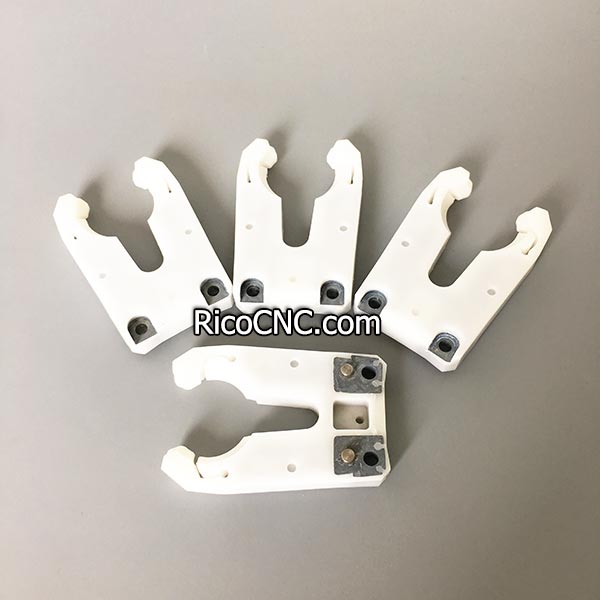 The performance of your CNC machine depends on the quality of the individual components.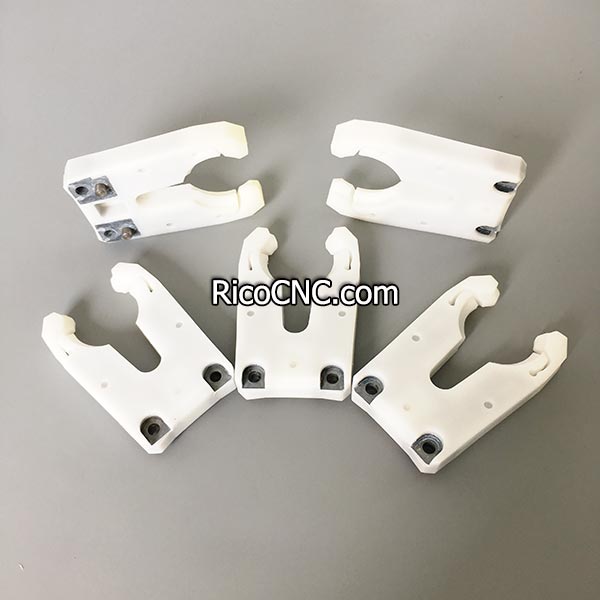 RicoCNC supplies you with top quality replacement tool holder forks for your CNC machine. We can offer different types of CNC tool clips, such as HSK63F tool grippers, ISO30 toolholder forks, DIN30 CNC forks, BT30 tool fingers, BT40 tool clips, HSK40E tool changer forks, ISO10 CNC forks, CAT40 tool clamps for many automatic tool changers such as Biesse, CNT Motion, CR Onsrud, DMS, Flexicam, Multicam, Northwood, Homag, SCM, Unique, Techno, Laguna, Stealth, Beaver 25AVLT8, Thermwood, Bulleri, KUKA, YASKAWA, FANUC, KDT, Excitech, Nanxing, and Chinese ATC CNC routers…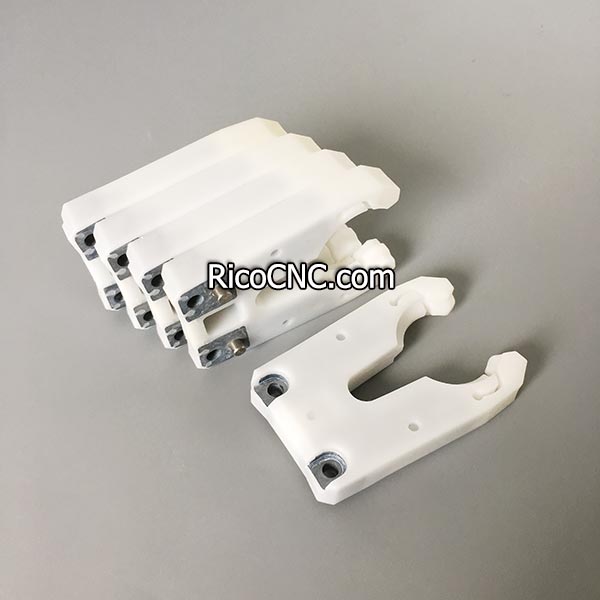 If any needs of CNC parts, welcome to contact us.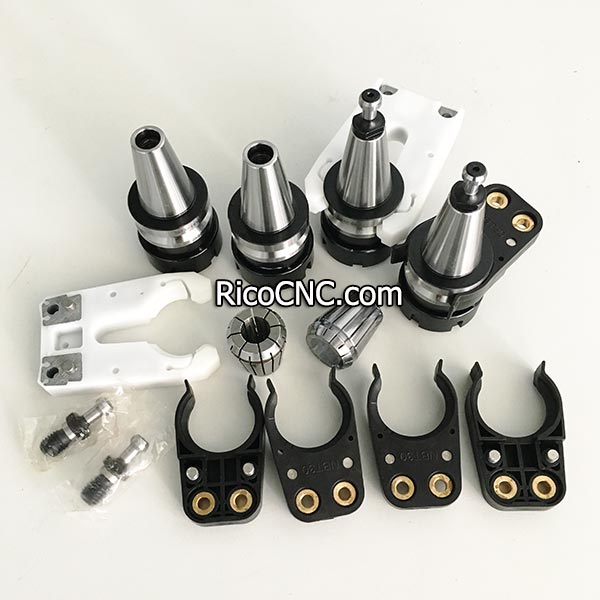 Contact Us