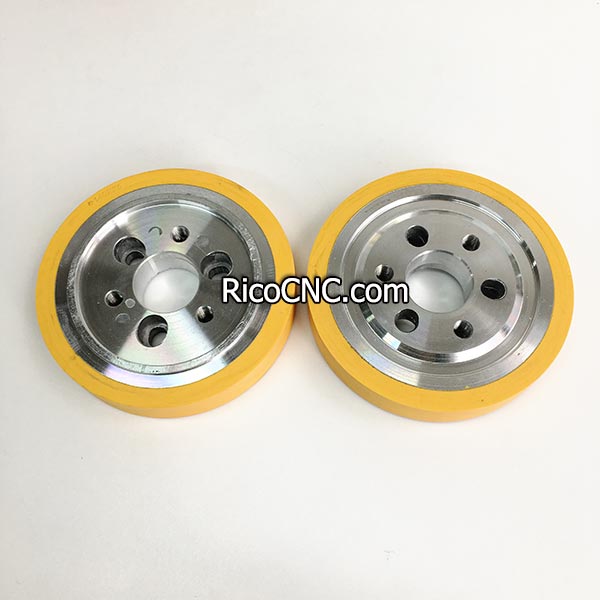 Standard Rubber Feed Rollers 140 Dia x 35 Bore x 25mm Wide for Woodworking Planer Moulders

This rubber feed roller is replaceable feed rollers to suit GauJing planer moulders, 4-sided planner, etc. It is made of steel bore and high-quality rubber, 140 Dia x 25mm wide steel hubbed rubber feed roller with 35mm Plain Bore & 3 x Tapped & C/Bored Holes.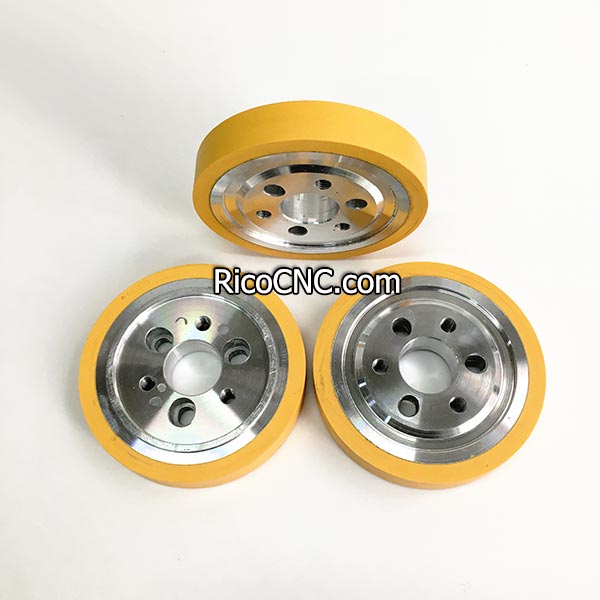 Feed wheels are transport rollers that are parts of moulders, surface planning and thicknessing machines, or four-side planers. Synchronously running, jointly driven rollers, which press the workpiece vertically onto the machine table and transport it horizontally through the machine through the rotary motion.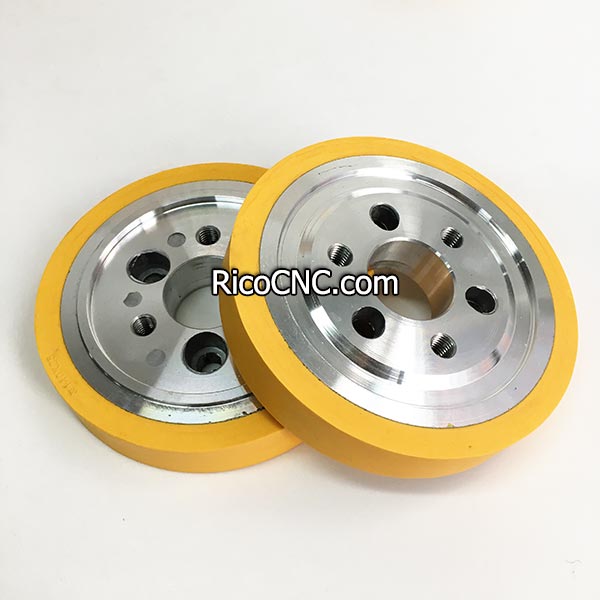 This moulder rubber roller is suitable for already profiled surfaces. Different rubber compounds with different abrasion resistance according to requirements. The rubber rollers can pull out the finished profile and there is no damage to the surface.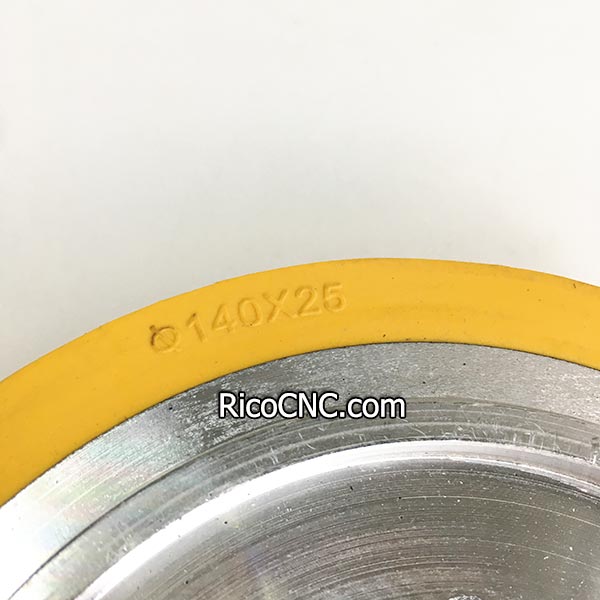 We could offer various feed rollers for woodworking machinery.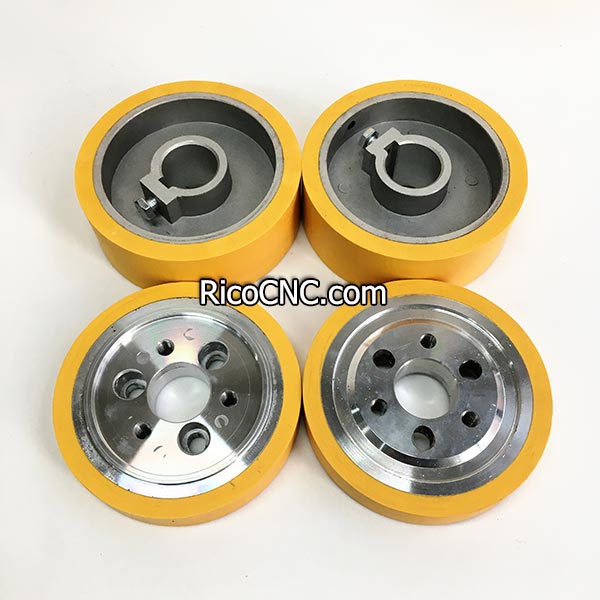 Rubberised feed roller are available in a wide range of dimensions:
Dia=120mm Bore=35mm Wide=60mm
Dia=120mm Bore=30mm Wide=50mm
Dia=120mm Bore=50mm Wide=60mm
Dia=100mm Bore=25mm Wide=60mm
Dia=100mm Bore=30mm Wide=50mm
Dia=140mm Bore=35mm Wide=50mm
Dia=140mm Bore=35mm Wide=25mm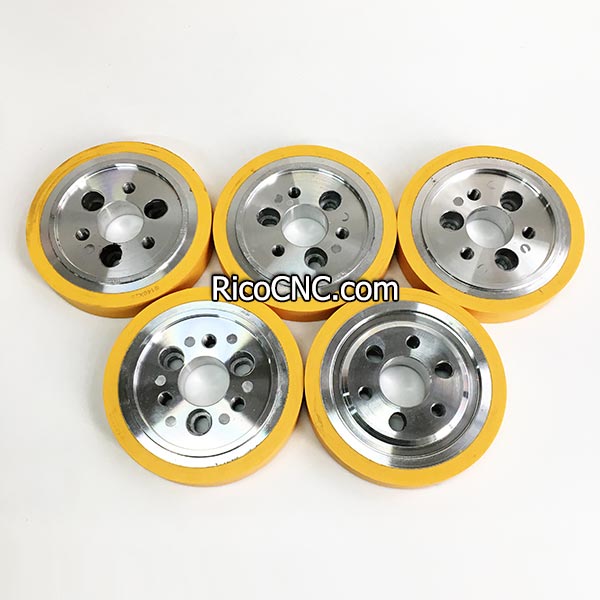 The constructable wheels fit most popular power feeders Weinig, Wadkin, Leadermac, SCM, Gau Jing, Kentwood, etc

Besides this kind of rubber material wheels, we also can offer toothed feed rollers, polyurethane feed wheels, and high duty steel wheels for woodworking planer moulder.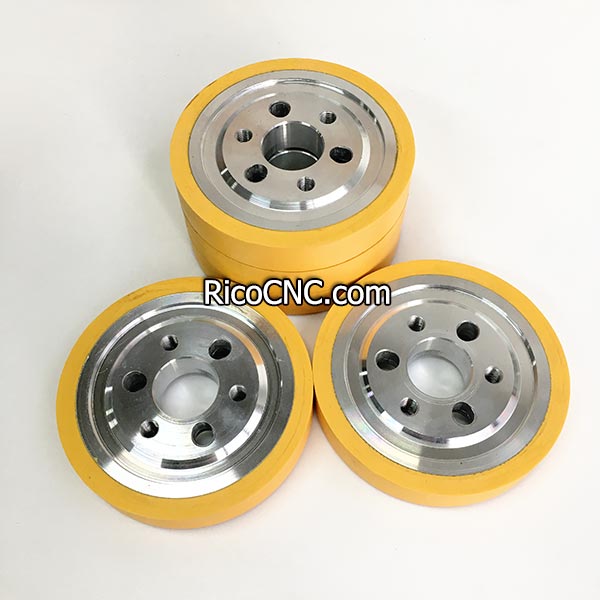 RicoCNC carries a comprehensive line of tooling and consumable parts for the woodworking industry. Our commitment to the quality of all our tools and spare parts will always be of the highest standard. Any needs about accessories and spares, welcome contact us.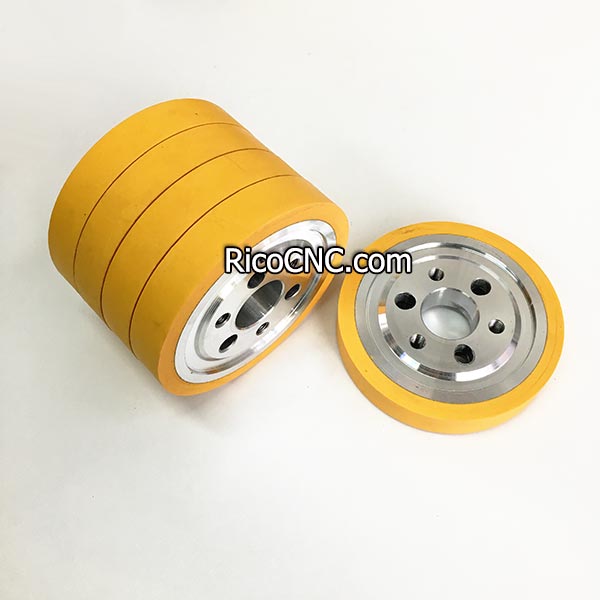 Contact Us