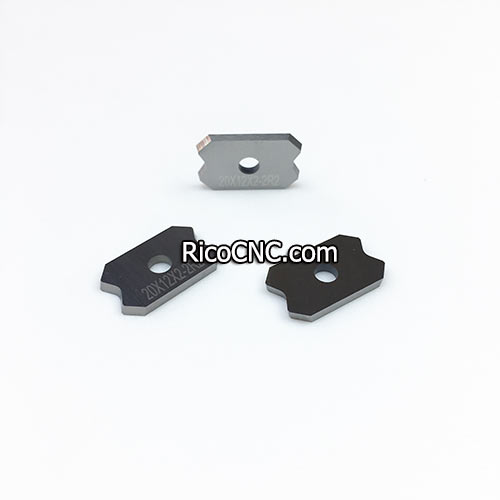 SCM Interchangeable Inserts 0312960700A for SCM Olimpic K230, K360, K560 Edgebander

This SCM 0312960700A interchangeable radius scraper is 20x12x2 2R2 radius scraper for SCM Olimpic K230, K360, K560 Edgebanders, also Tecnoma, HolzHer Homag edge banding. It is a Cidlina knife 12x20x2 R2 with a hole for BSP edging machines, also suitable for SCM gluing machines type K130, K260, K400, ME25.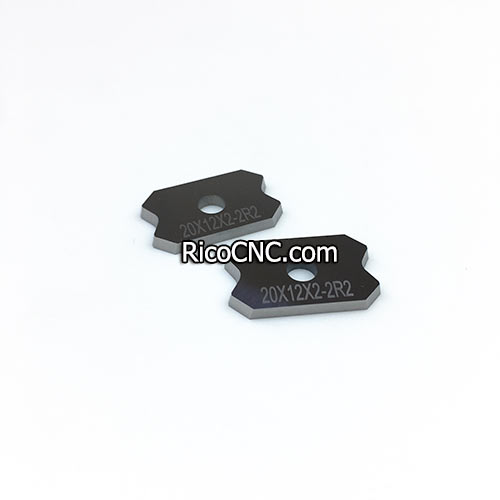 SCM 0312960700A specification:

| | |
| --- | --- |
| Overall length (L [mm]): | 20 |
| Cutting Height (H [mm]): | 12 |
| Kerf thickness (K [mm]): | 2 |
| Type of carbide | HC05 |
| Radius (R [mm]): | 2 |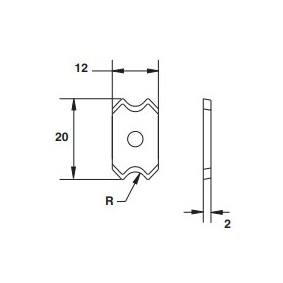 It is reversible tip, the turnover knives HW with 2 cutting edges and radius, same as Leuco No.: 169255, Leitz 74040, BSP 9550203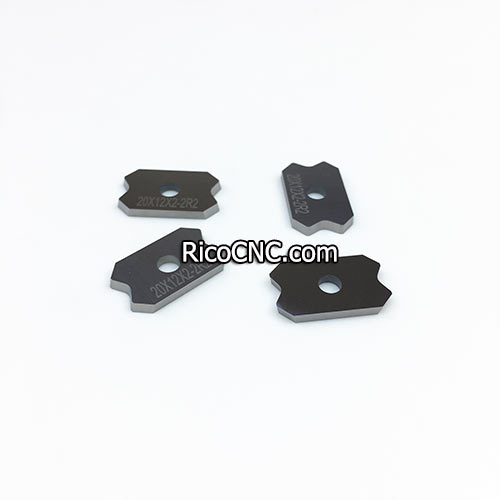 This SCM 0312960700A 20x12x2 2R2 reversible scraper allows scraping of PVC or ABS edge on edgebanders.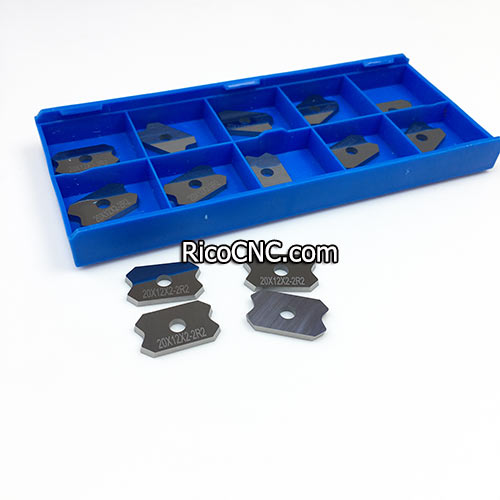 We have stock for a wide range of solid carbide straight and radius trimmer knives and scraper inserts for most edgebander types and models. Such as for Biesse (Akron, Polymac, Stream), SCM (Stefani, Idimatic, IDM), Fravol, IMA, Bi-matic, Cehisa, Hebrock, Brandt, HolzHer, Homag, Genisis , KTD, Nanxing and many others.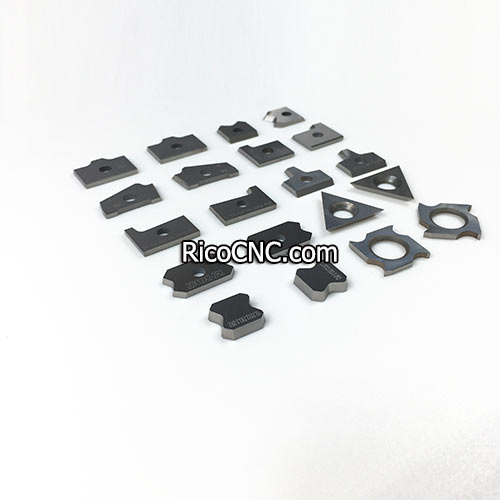 RicoCNC is a reliable CNC spare parts supplier based in China. You can find a number of CNC machine parts here, such as CNC tool holders, collets, nuts, pull stud, collet spanner, toolholder tightening fixture, tool holder forks, CNC machining center parts and edge banding machine parts.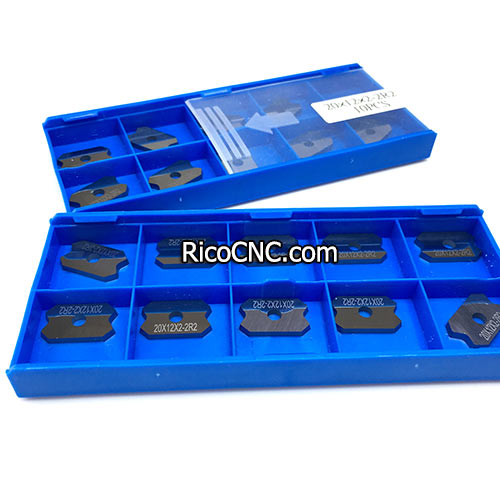 Welcome to contact us if any inquires for woodworking machine tools!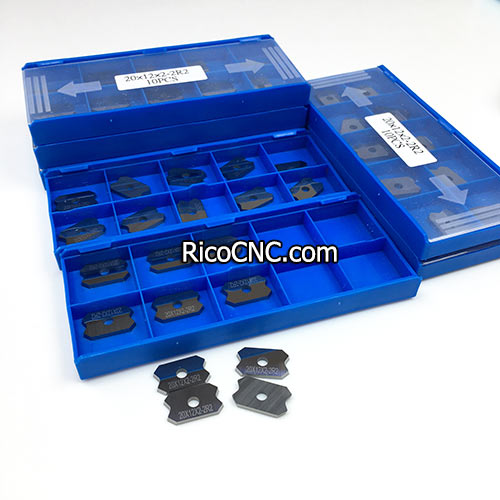 Contact Us