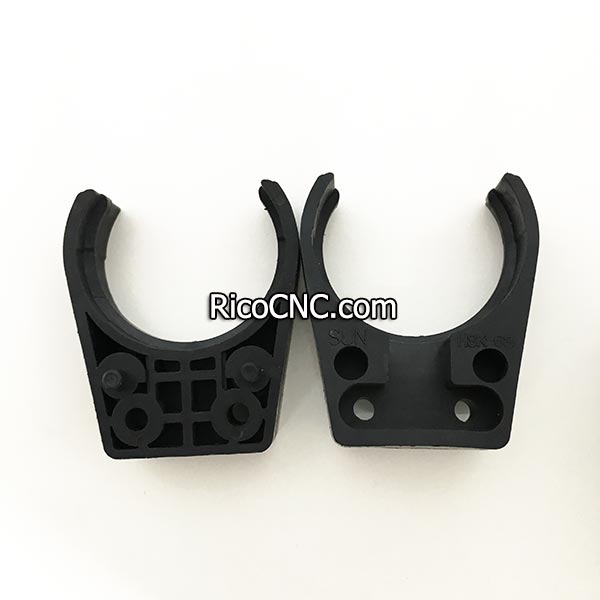 Black HSK63 Plastic CNC tool Gripper Clamping Forks for HSK63 A/B/C/D/E/F Tool Holders

The black replacement part is the HSK63 tool changer gripper for CNC use. This replacement gripper is used to secure HSK63 toolholders on automatic tool changers for the vertical machining center. It can clamp HSK63 A/B/C/D/E/F collet chucks.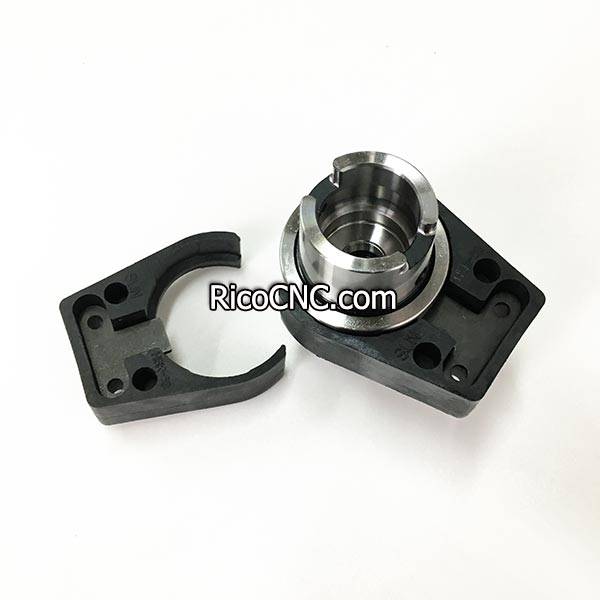 You can easily find HSK63 tool forks in CNC tool magazines manufactured by SUN. Chen Sound Industrial Co., Ltd. LLC(SUN) focuses on the manufacturing of magazines for CNC automatic tool change, such as turntable type, chain type, carousel type, and umbrella-type tool magazines including tool models BT/CAT/ISO/HSK/SK Series. Our HSK63 tool clips are compatible with SUN HSK 63.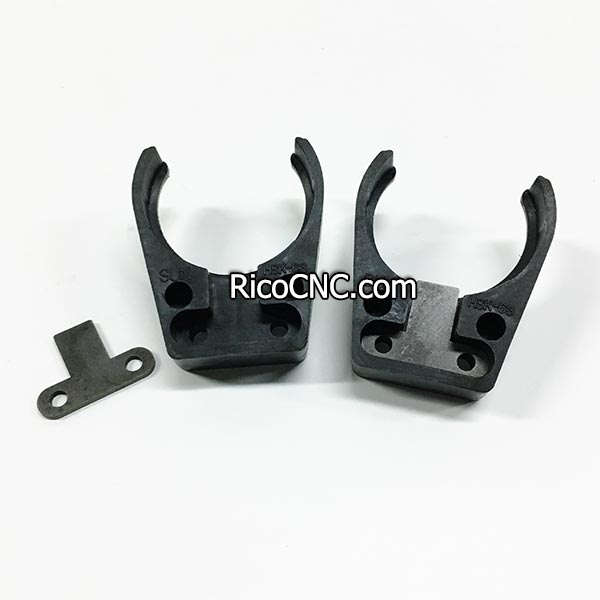 VMC HSK 63 tool grippers Specifications:
1. Made in China, famous brand
2. Imported POM plastic material, high quality, reinforced and anti-explosion.
3. Dynamic balance grade: G2.5, 30000rpm
4. Yaw precision: 0.005mm
5. Iron orientation plate is optional to buy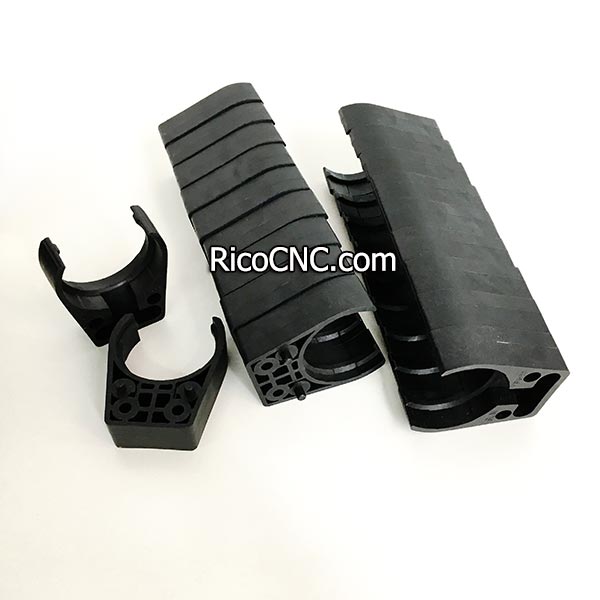 These HSK63 tool clips are in stock to ship quickly.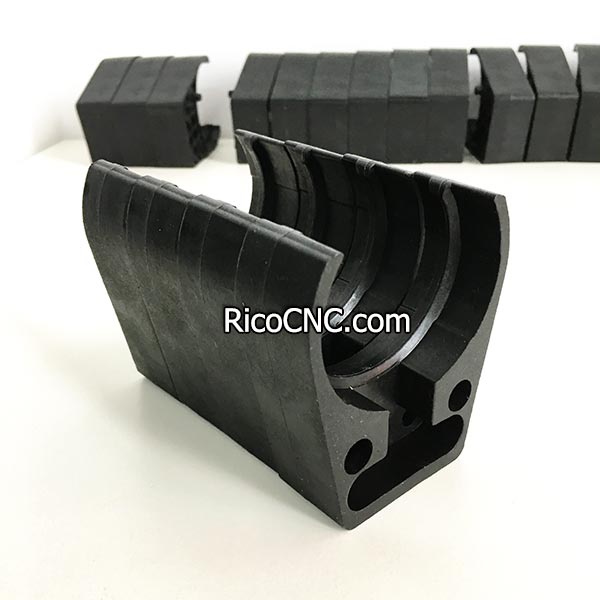 RicoCNC carries various tool holder forks including BT30, ISO30, HSK63F tool holder cradles for auto tool change CNC engraving machines and BT40, BT50, HSK63A/E, SK40, HSK40E, HSK25E, HSK32E tool fingers for metal machining CNC centres. Tool forks from RicoCNC are all high quality to reduce your machine downtime.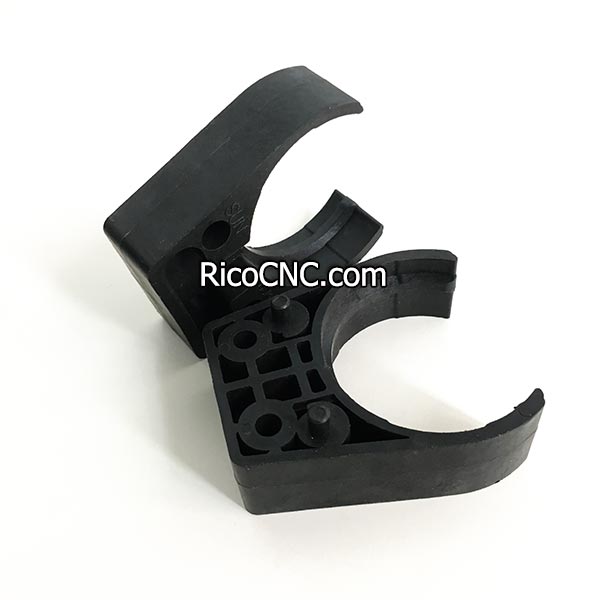 RicoCNC has been supplying CNC accessories since 2016. Until now we have provided CNC parts for 99 countries and regions around the world. So we have full experience in providing CNC spare parts services to customers.If you have any needs or questions, please visit our website or call us directly. We are ready to serve you.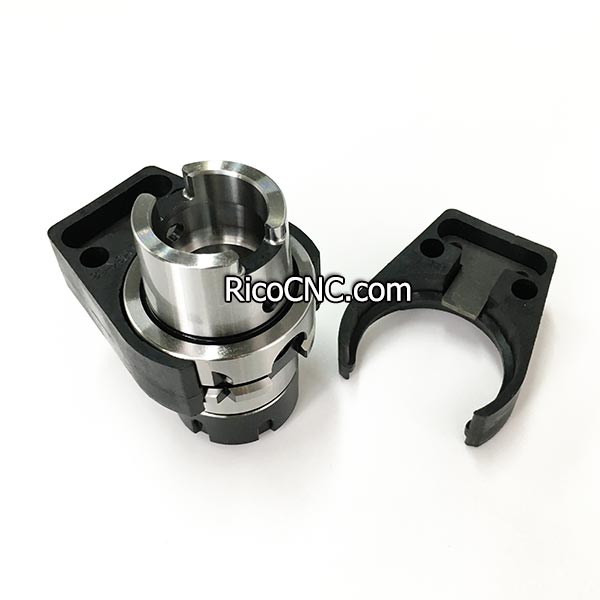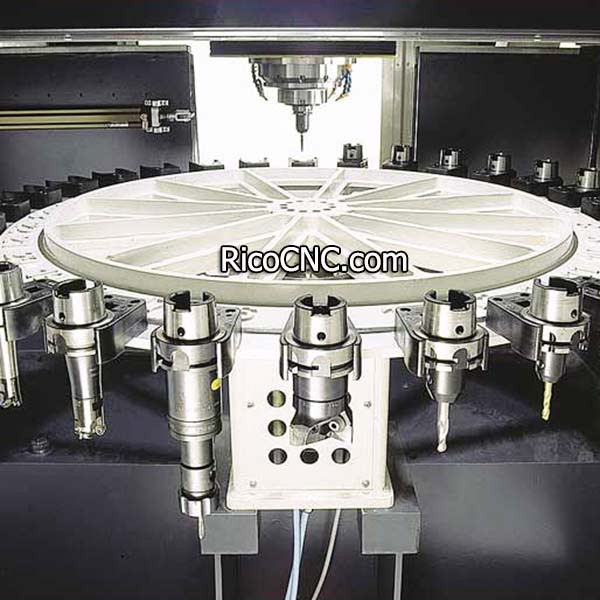 Contact Us