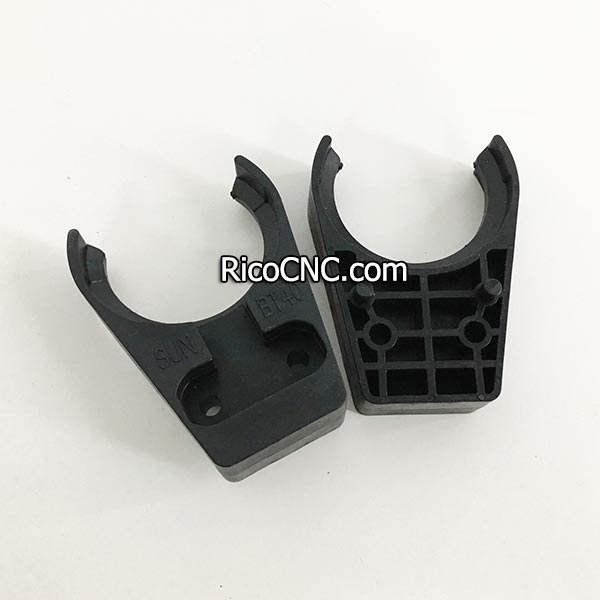 Long SUN BT40 Tool Holder Clamp Forks Plastic Tool Grippers for CNC Processing Center

These black plastic tool grippers are SUN BT40 tool fingers for BT40 tool holder clamping. They are working with SUN tool magazines. SUN is a company located in Taiwan, China, which specialized in the development and manufacturing of magazines for CNC automatic tool changers and related machinery parts.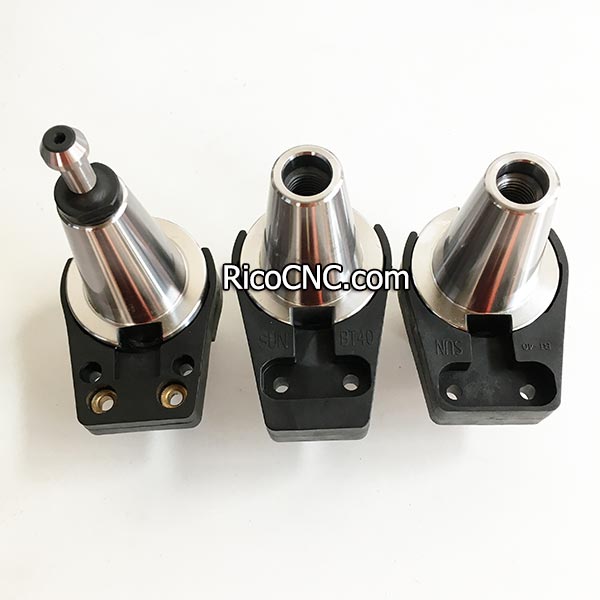 There are two different kinds of SUN BT40 tool holder forks, long type, and short type. These are long type SUN BT40 tool holder clips. We can also offer short-type SUN BT40 tool grippers. If you are not sure which type you want, please provide the photos to let us check. We can help you to choose the correct type.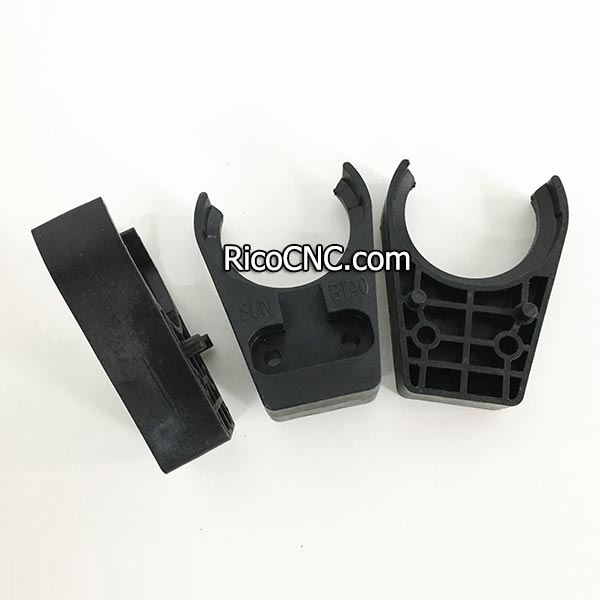 SUN BT40 Tool Finger Specifications:
1. Made in China, famous brand
2. Imported POM plastic material, good quality, reinforced, and anti-explosion.
3. Dynamic balance grade: G2.5, 30000rpm
4. Yaw precision: 0.005mm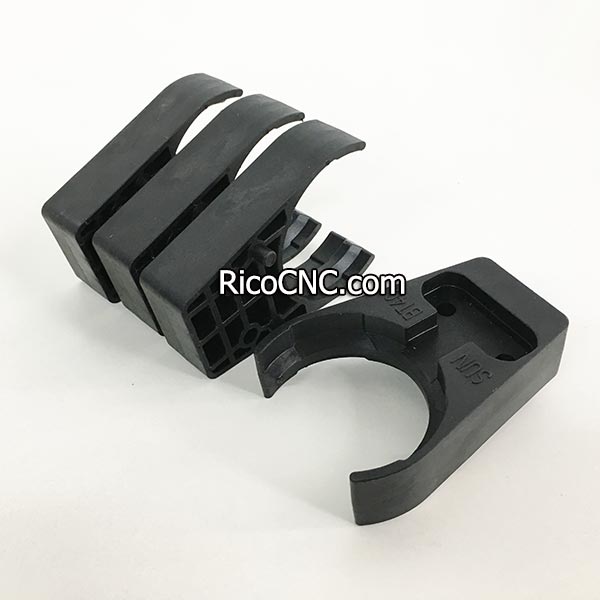 SUN BT40 plastic tool grippers are available in stock for quick delivery.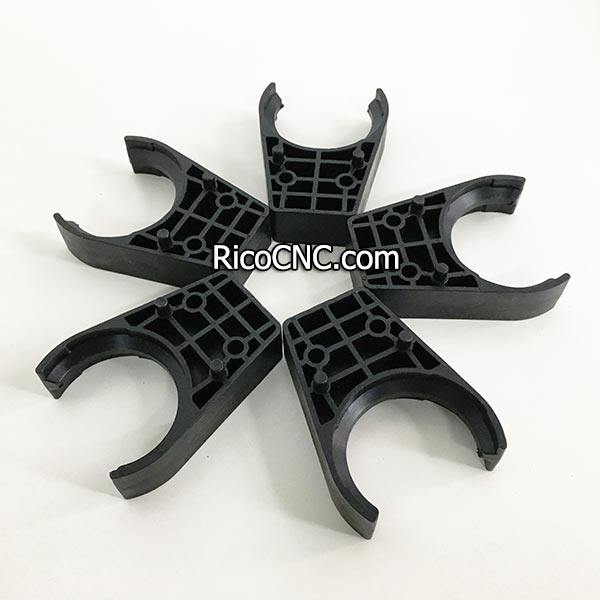 A wide range of CNC tool holder clips are available here, such as BT30 tool holder clips, ISO30 tool holders and grippers, BT40 tools holders fingers, HSK series tool cradle.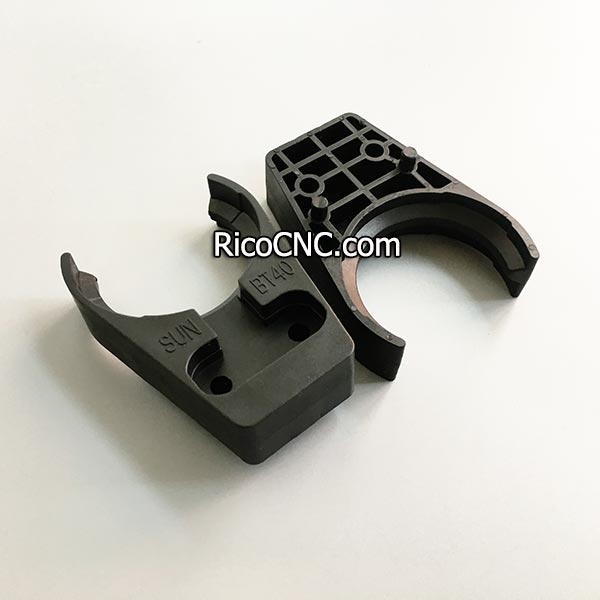 RicoCNC is dedicated to providing high-quality CNC parts and tools and has many years of experience in the CNC accessories area. We can offer extensive CNC spare parts in stock which will keep your CNC machines running.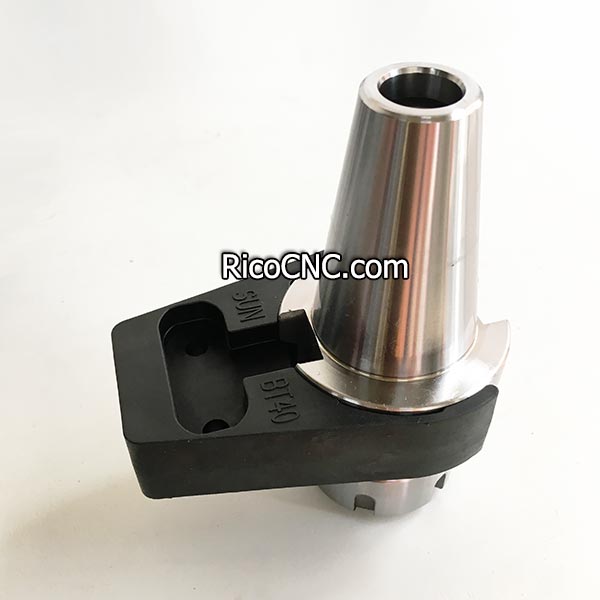 Welcome your inquiries!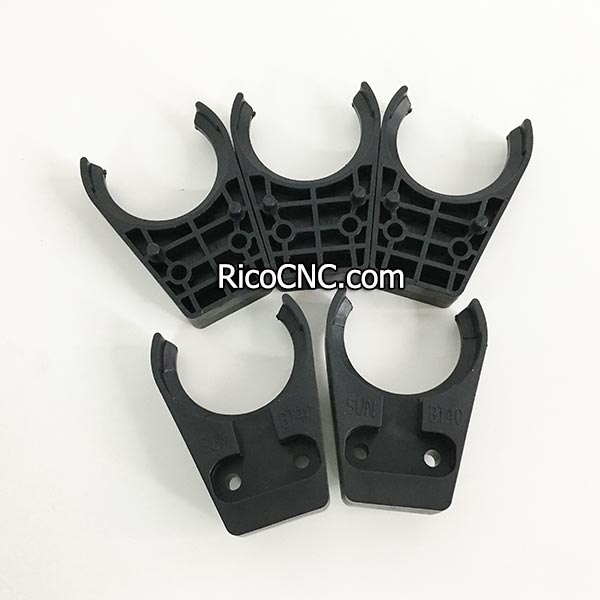 Contact Us