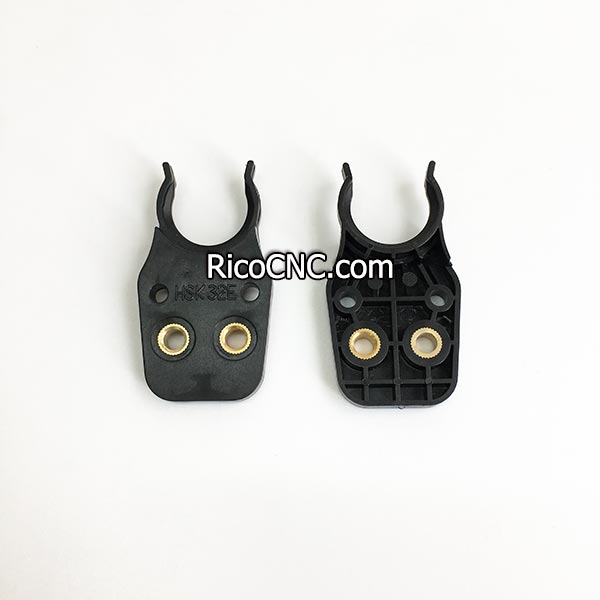 HSK32E CNC Automatic Tool Changer Tool Holder Clips for HSK32E Collet Chucks Clamping

This tool holder clamp is HSK 32E tool clips. It is used to clamp HSK32E collet holder. The HSK32E tool finger is widely used in high speed cnc machines with CNC automatic tool changing systems, such as CNC router, CNC milling machine, Vertical Machining Center, etc.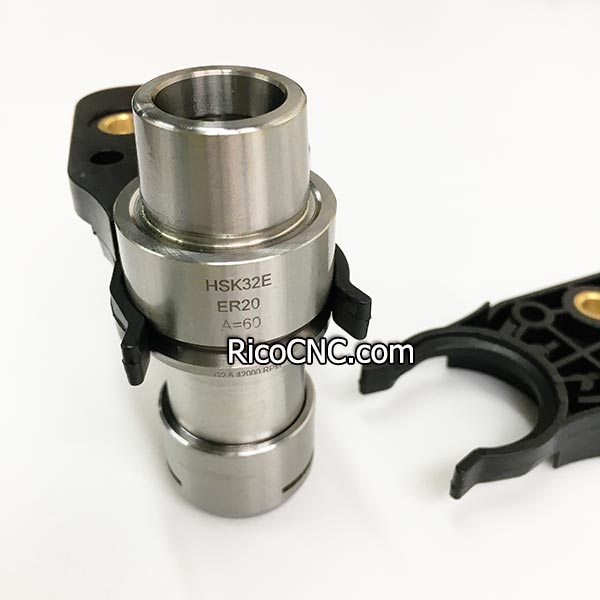 HSK 32E tool changer grippers specifications:
1. Made in Taiwan, famous brand.
2. Imported POM plastic material, high quality, reinforced and anti-explosion.
3. Dynamic balance grade: G2.5, 30000rpm
4. Yaw precision: 0.005mm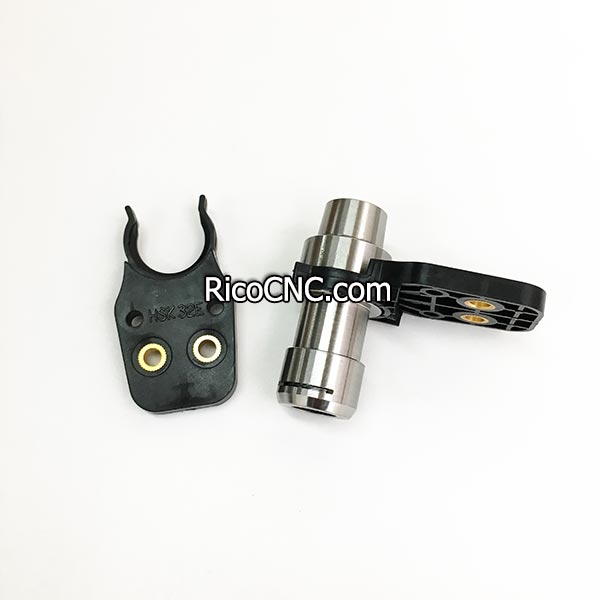 HSK 32E Tool Clips Application:
1. Apply for auto tool changer cnc machine tool magazine, drum-type, carousel-type, etc.
2. Application industry: CNC hole drilling, CNC milling, CNC engraving, high precision and widely used for high precision processing.
3, For high speed CNC milling machines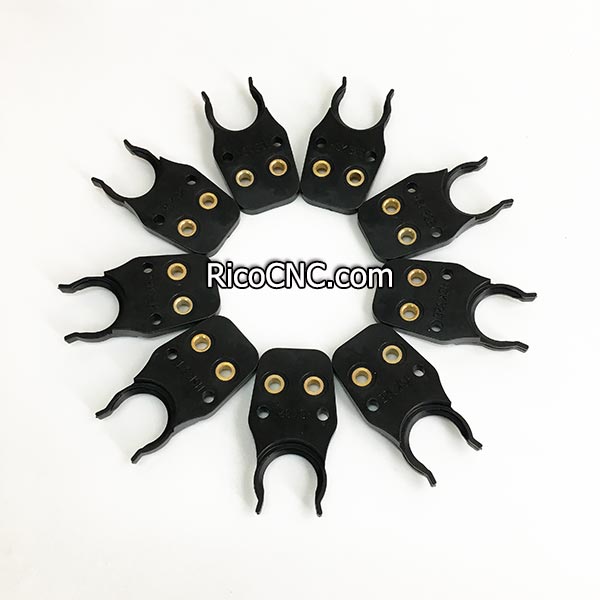 HSK 32E tool clamps are available in stock for quick delivery.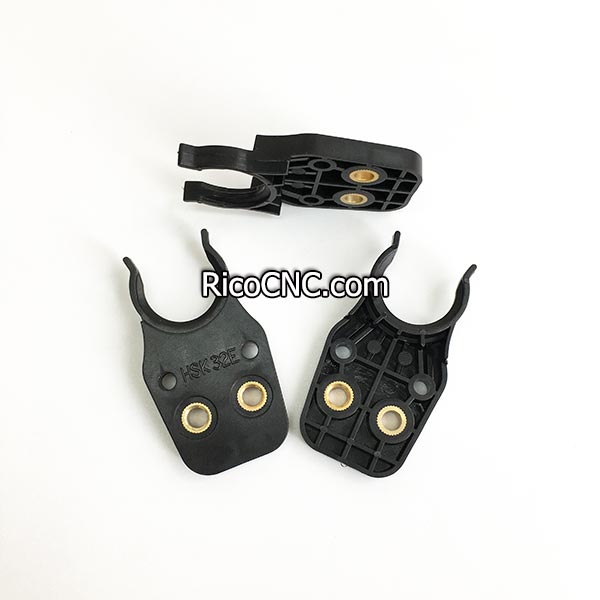 RicoCNC only provides high-quality CNC spare parts and tools for CNC industry. Many types of tool holder clamps are available, inlcuding
ISO series tool holder forks (ISO30-ISO25-ISO20-ISO15-ISO10),
HSK series tool changer grippers (HSK63-HSK50-HSK40E-HSK32E-HSK25E),
BT series ATC too clips (BT50-BT40-BT30).,
CAT series CNC tool holders (CAT50-CAT40)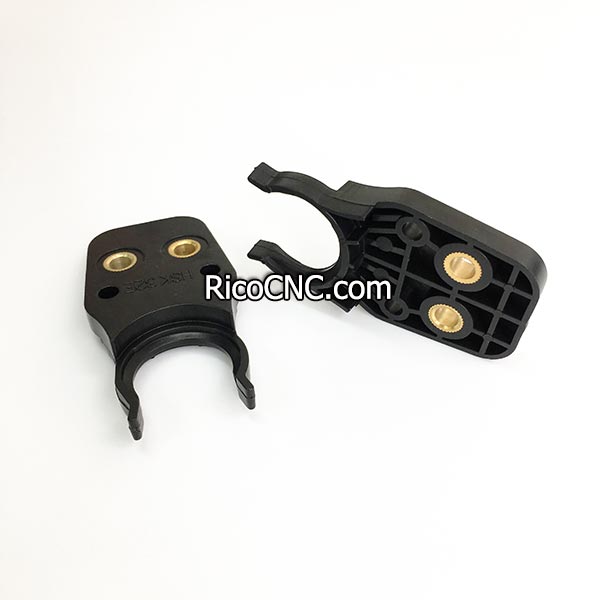 They are perfect replacements for the old or damaged forks.
If you are soucing for CNC replacing tool changer forks for auto tool changer cnc machine tool magazine, welcome to contact us.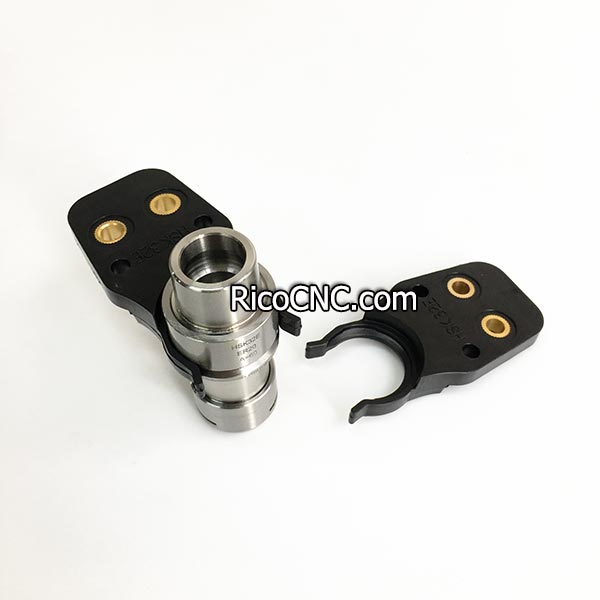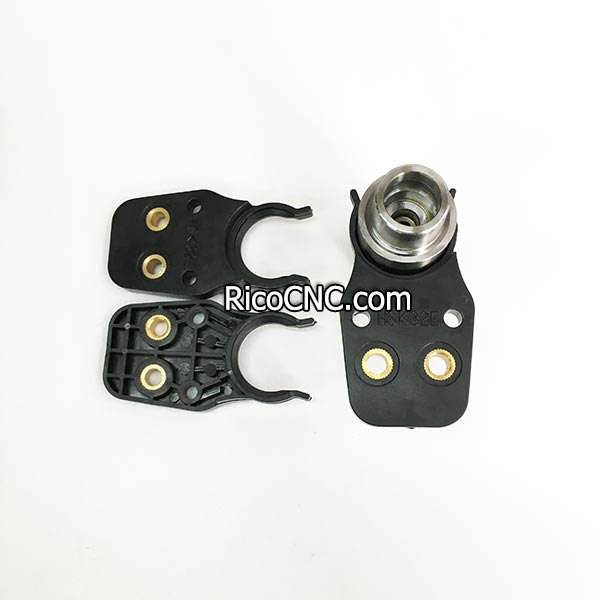 Contact Us