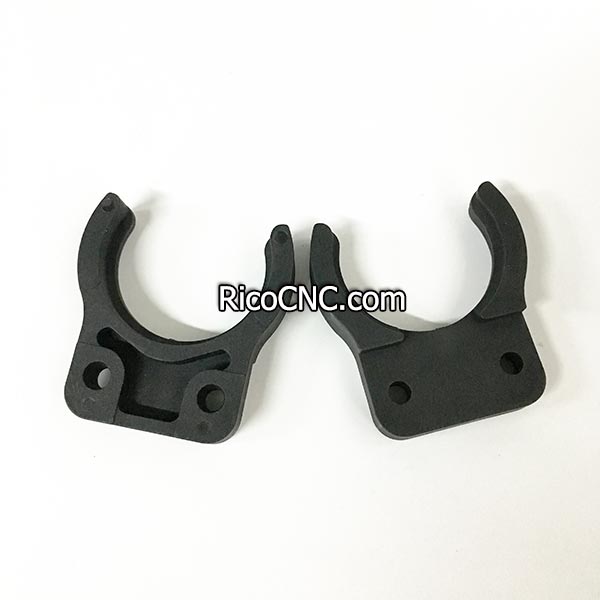 Cincinnati BT40 Tool Changer Grippers Plastic Clips for Cincinnati CNC Machining Centers

These BT40 plastic tool fingers are for automatic tool changer CNC milling machines. They are called Cincinnati BT40 tool holder clips. Because They are widely used in Cincinnati machines. Cincinnati is an American CNC Milling Machine Company, headquartered in Cincinnati, Ohio. With one of the broadest product ranges in the industry, Cincinnati Machines provides World Class Machine Tools.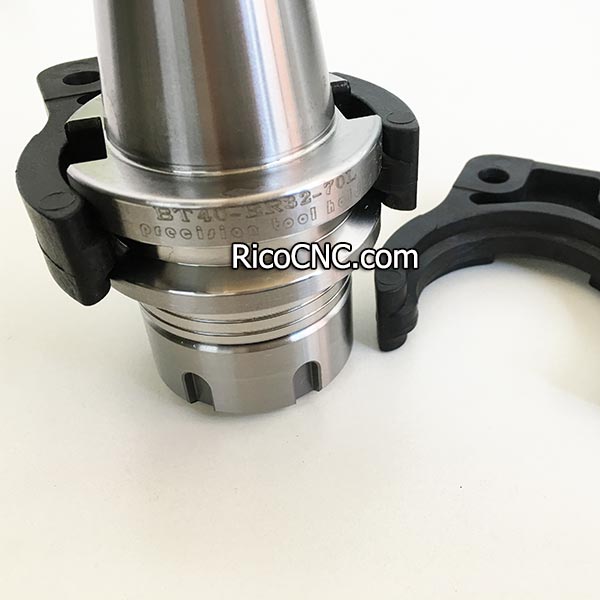 Cincinnati Vertical Machine Centers large-scale use these plastic tool grippers on the BT tool disk. You can easily find on Cincinnati arrow CNC vertical milling machine such as arrow 1000 ero, etc.
If you are looking for Cincinnati accessories, please contact us.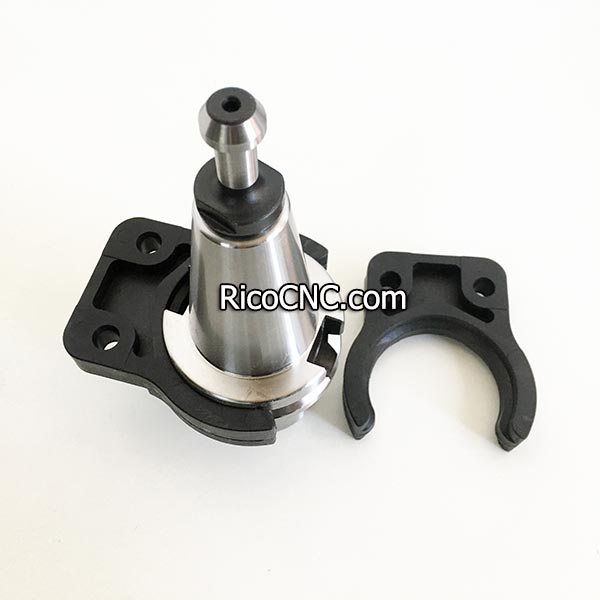 Cincinnati BT 40 clips Specifications:
1. Made in China, famous brand
2. Imported Nylon plastic material, high quality, reinforced and anti-explosion.
3. Dynamic balance grade: G2.5, 30000rpm
4. Yaw precision: 0.005mm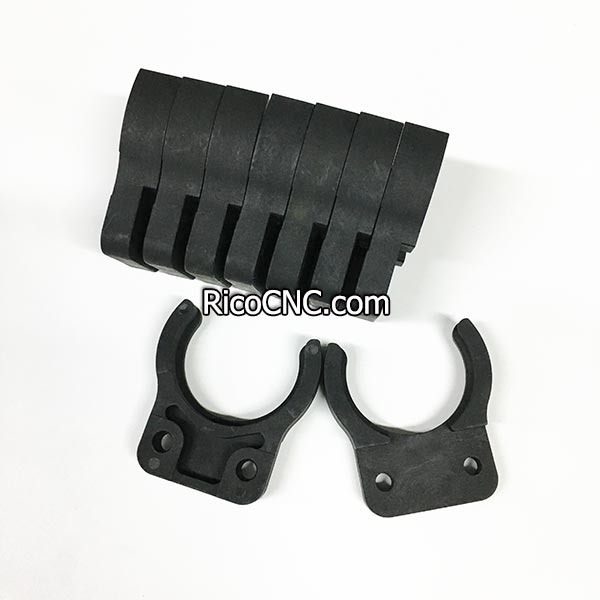 CINCINNATI BT40 BT50 retainers retention rings are available in stock for quick delivery.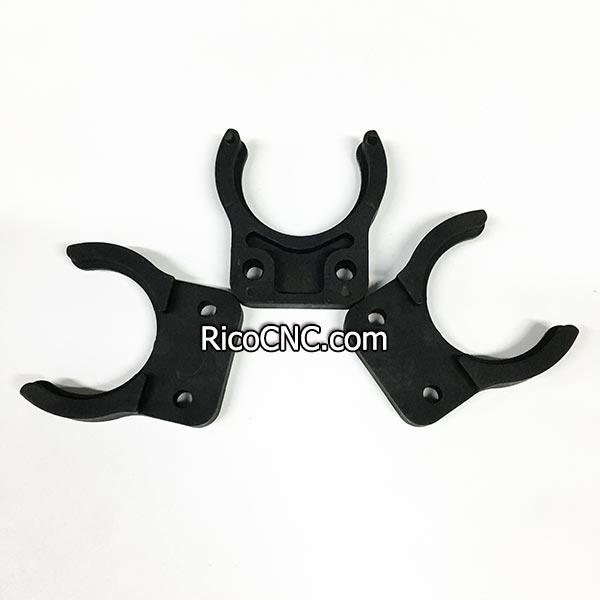 RicoCNC can help you to get the correct ATC tool changer forks for your ATC CNC tool magazine, such as BT30 and BT40 ATC grippers, HSK tool forks, ISO 30 ATC tool holder clips, CAT50 tool cradles, SK series tool holder claws, etc. There are many tool magazines made by different manufacturers in the CNC industry. If you are not sure which tool holder fork is suitable for your machine, welcome to contact us.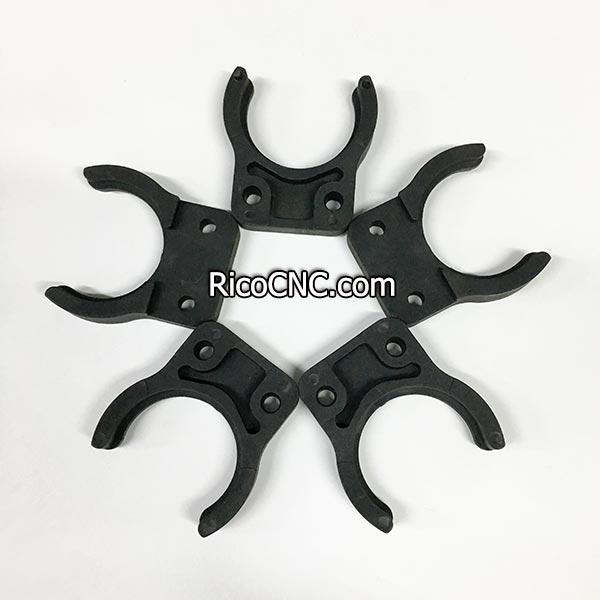 RicoCNC also offers other high-quality CNC machine parts and accessories: Chinese air/water-cooled spindle, CNC collets, ER/SYOZ/C collets, driver, VFD, inverter, stepper motor, controller, tool holders, tool lock seat, CNC wrench, etc. Here is a one-stop market for CNC parts and tools, if any needs, welcome your inquiry.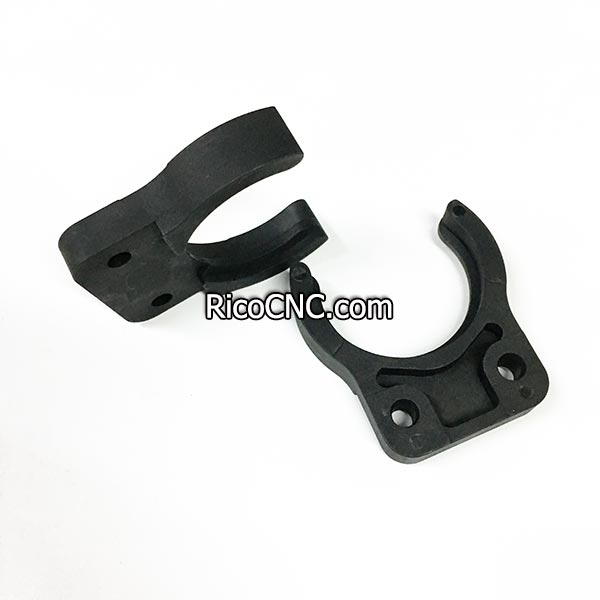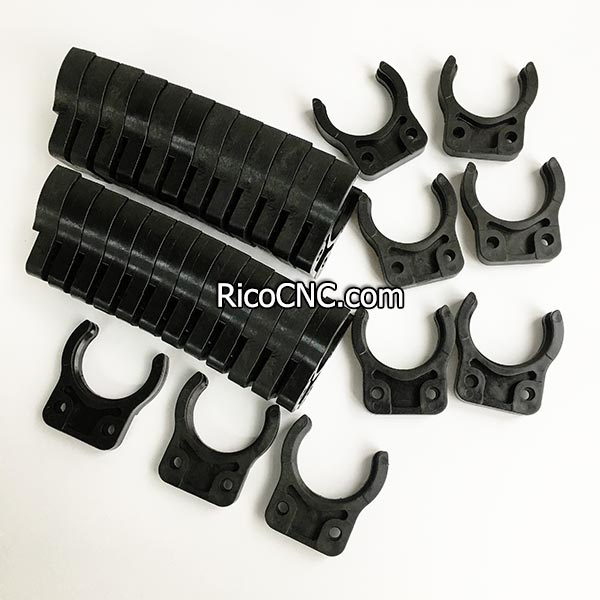 Contact Us