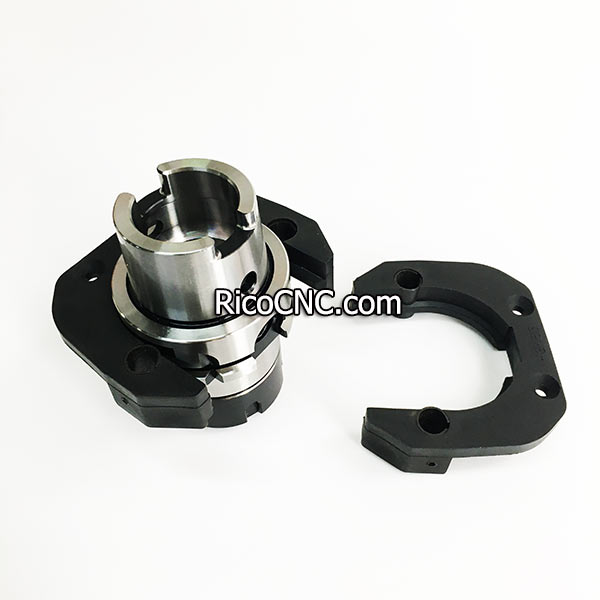 Deta HSK63 Automatic Tool Changer Grippers Black Plastic ATC Forks for CNC Machine

This black automatic tool changer gripper is HSK63 plastic tool holder fork for CNC vertical machining center (VMC) and CNC milling machine with auto tool changers. It is used to clamp the HSK63 tool holder on automatic tool changers for CNC machining center. You can easily find this HSK63 tool finger in CNC tool magazines manufactured by deta. Deta international focuses on manufacturing Automatic Tool Changers for the machine tool market. deta International is the biggest ATC manufacturer in Taiwan with 50% of the market share. RicoCNC can offer a wide range of CNC plastic grippers for ATC machines with competitive price and high quality.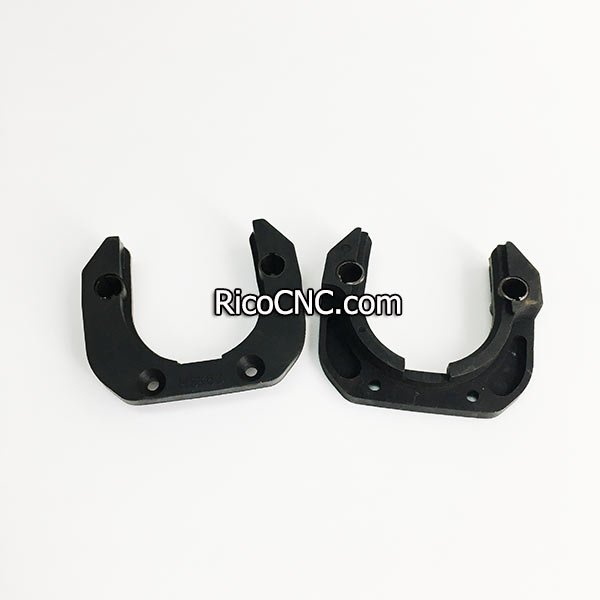 HSK63 Replacement Plastic Gripper Specifications:
1. Made in China, famous brand
2. Imported POM plastic material, high quality, reinforced, and anti-explosion.
3. Dynamic balance grade: G2.5, 30000rpm
4. Yaw precision: 0.005mm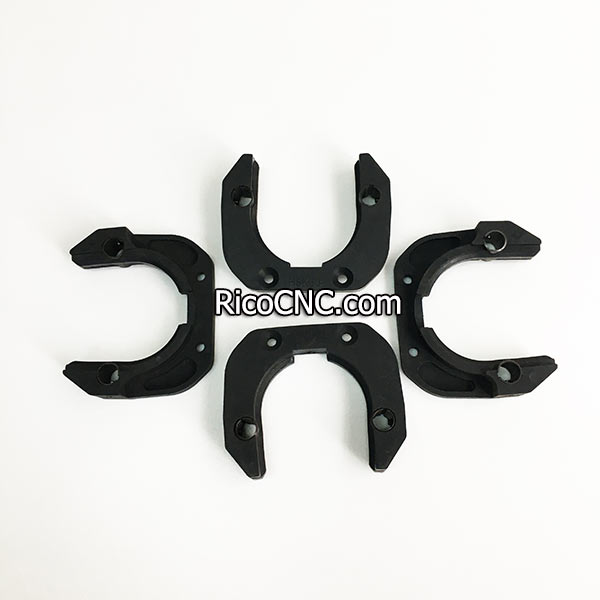 These HSK63 CNC plastic machine forks are available from stock for quick delivery.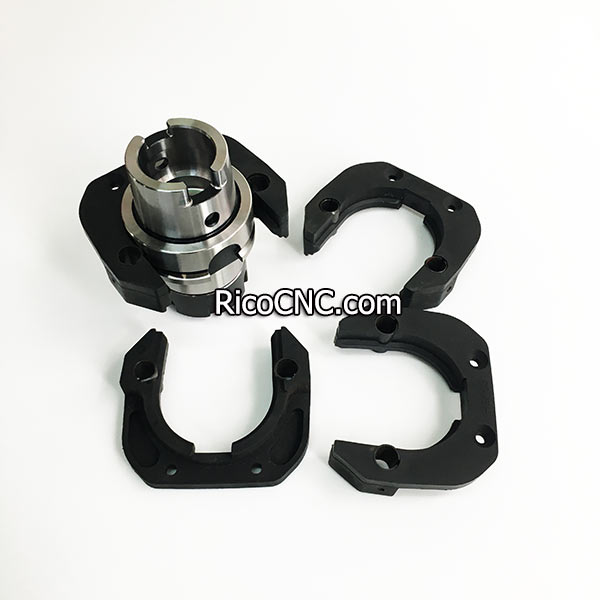 RicoCNC carries various CNC tool holder forks including BT30, ISO30, HSK63F tool holder grippers for auto tool change CNC machine and BT40, BT50, HSK63A/E, SK40, HSK40E, HSK25E, HSK32E, CAT40, CAT50, tool holder fingers for Metal machining CNC centers. Any needs of CNC spare parts and tools, please don't hesitate to contact us.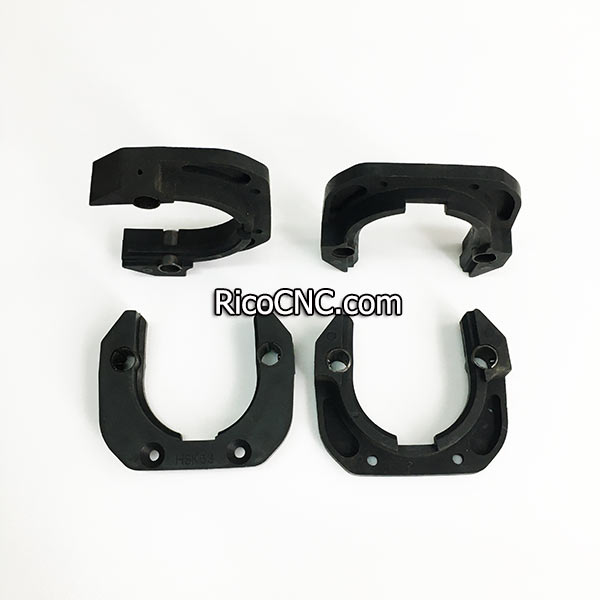 RicoCNC is dedicated to providing high-quality CNC parts and tools and has many years of experience in CNC spare parts. We ship worldwide!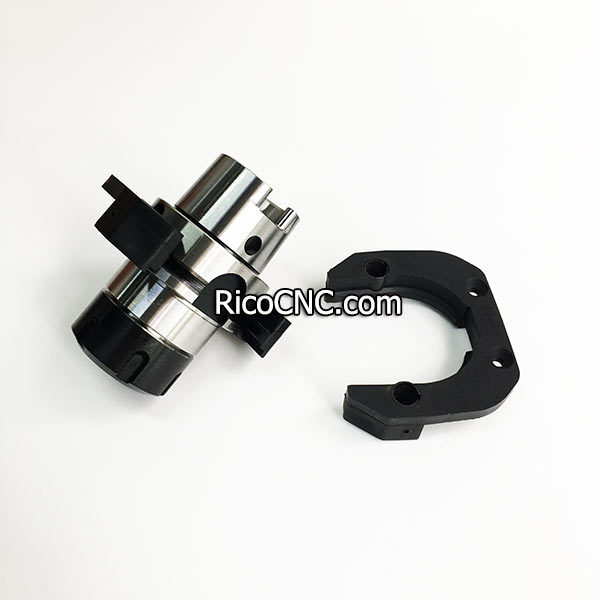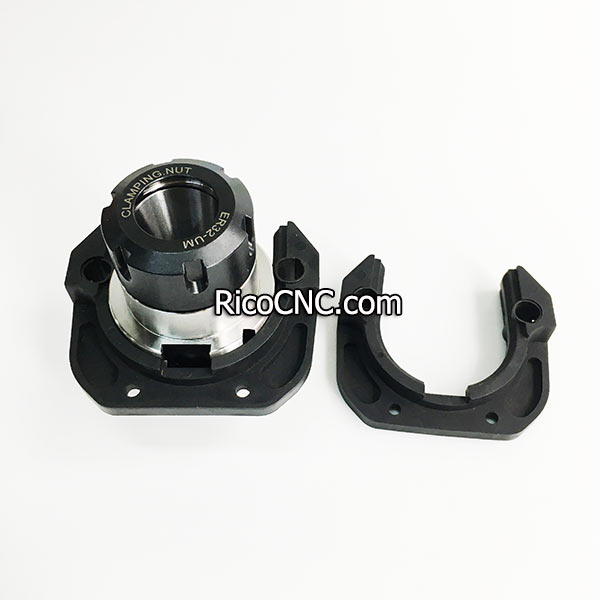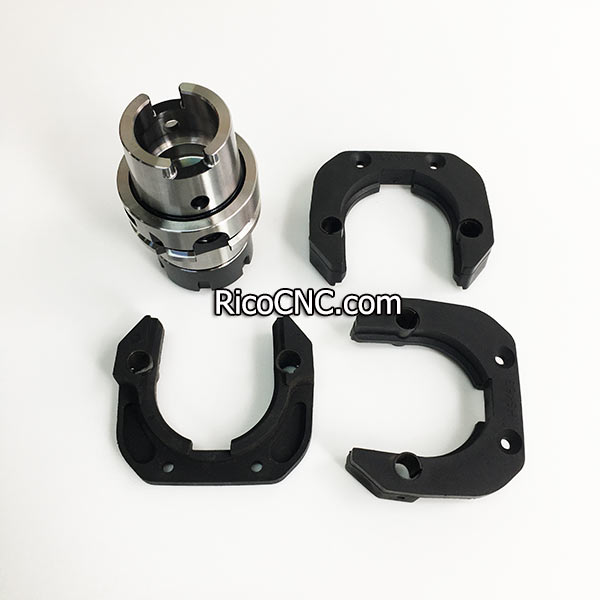 Contact Us