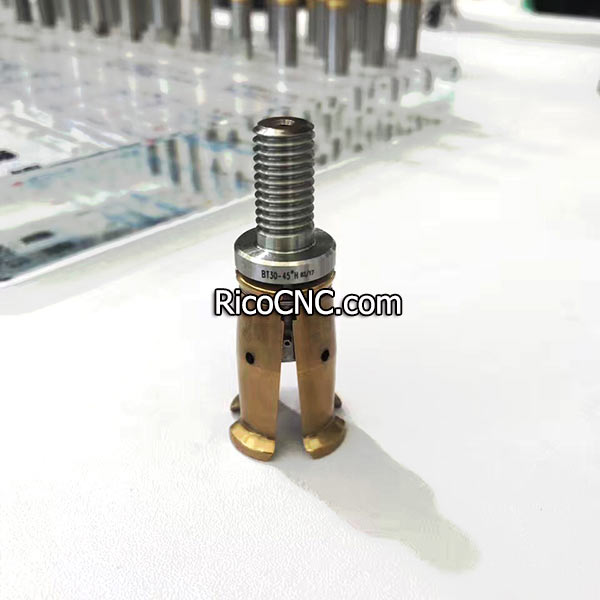 BT30 External Thread Pull Stud Grippers for BT Series ATC Spindle

This MAS pull stud gripper is ACROW BT30-45° external thread (Outer Screw) gripper. There are 4pcs petal pull claw. Widely used for BT30 auto tool changer spindles. This is spindle tool clamping retention knob holder gripper is a normal spare part for VMC and HMC machines.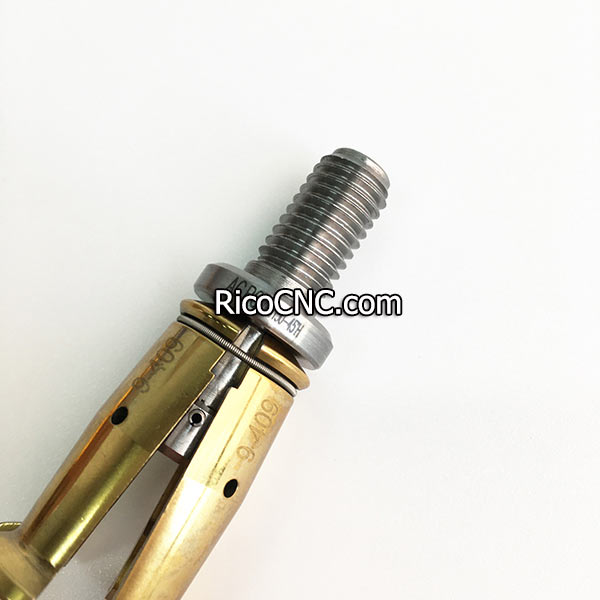 BT30-45° external thread pull stud gripper features:
Brand: ACROW (made in Taiwan)
Order No: 9106H-41
Total length: 59mm
Clamp length: 35mm
Inner thread: M10x1.5P
Matching pull bolt: 45 degree
Flange outer diameter: 17.5mm
Petal pull claws: 4pcs
FS: (Max. Clamping Force): 10 kN
MA: (Max. Tightening Torque): 30Nm
Grippers have the held position function.
Special treated segments can provent abrasion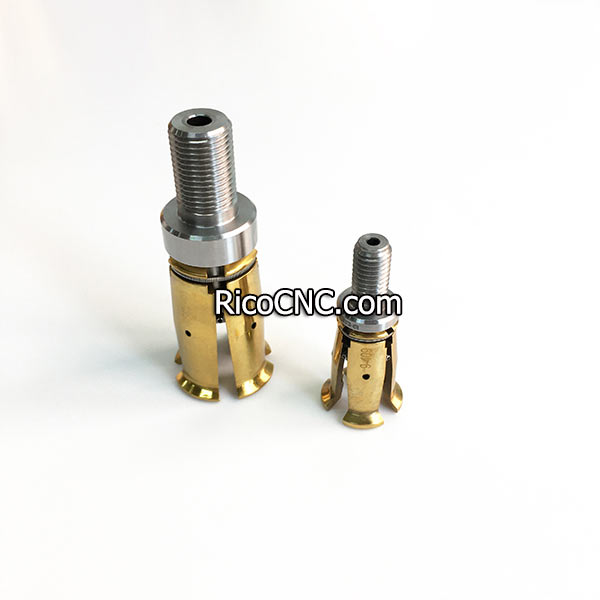 BT40, BT50 tool grippers PowerEasy BT30-45° gripper also are available here.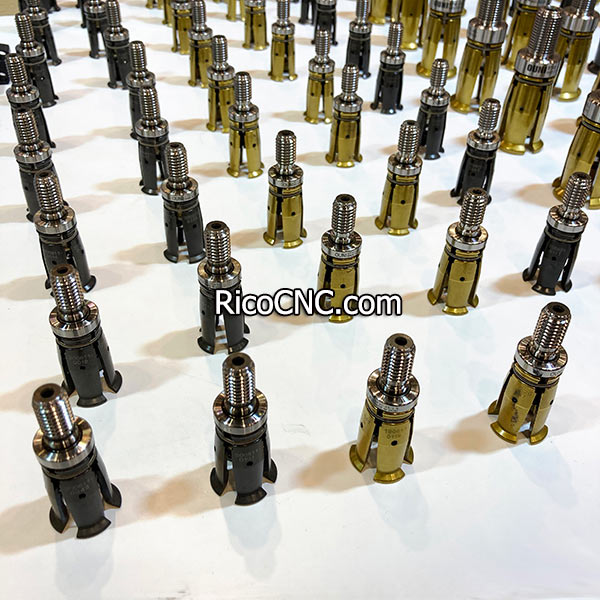 RicoCNC supplies a range of CNC spare parts and tools for machine maintenance. If any needs welcome to contact us.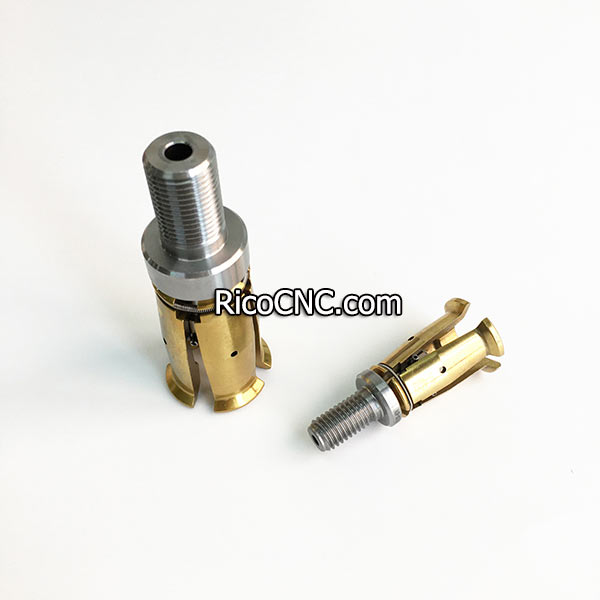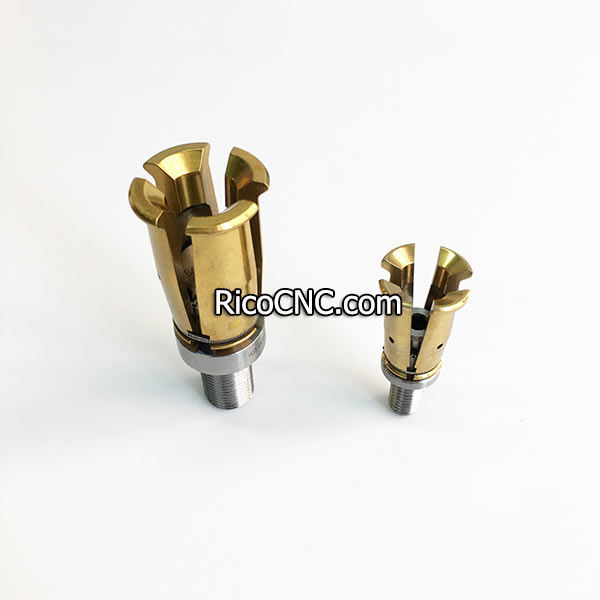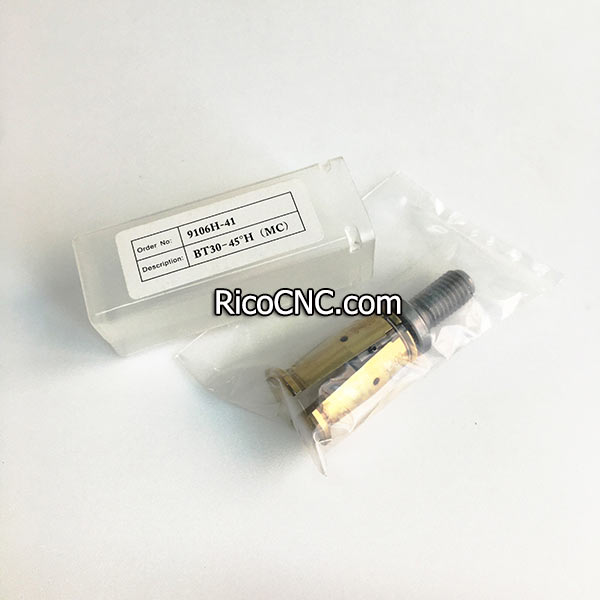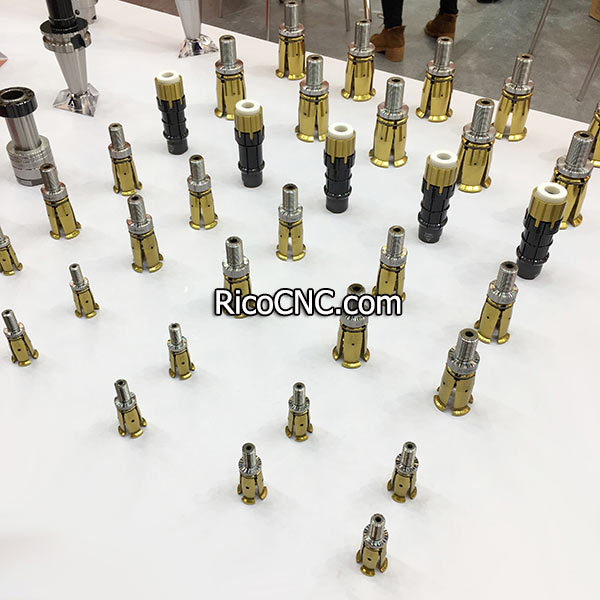 Contact Us