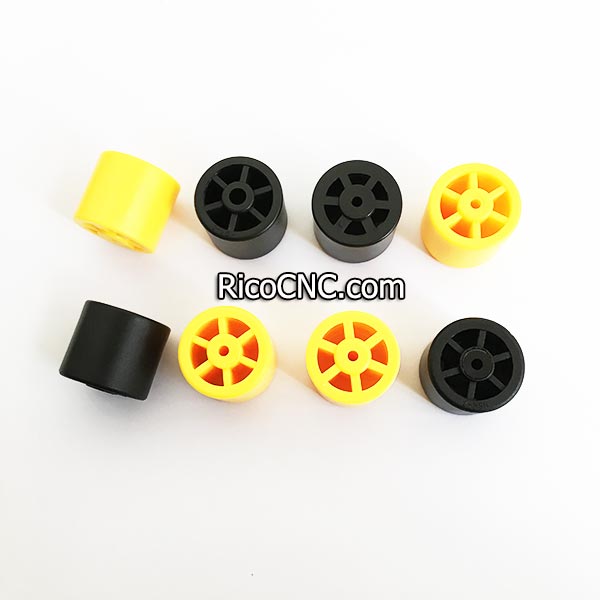 Edgebander Plastic Conveyor Side Support Roller Beam Wheels with Shaft Pins

These plastic conveyor rollers are for edgebander machines. Now all automatic edge-banding machines are equipped with a rolling block link chain. These side rollers support at both ends, which helps in easy movement and feeding of workpiece on the table.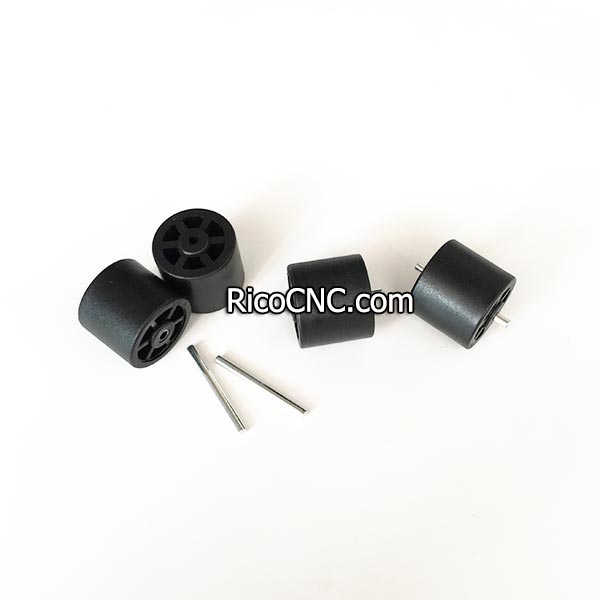 Edgebander beam wheels size:
OD28mm*ID3mm *Length 26mm
OD28mm*ID5mm *Length 26mm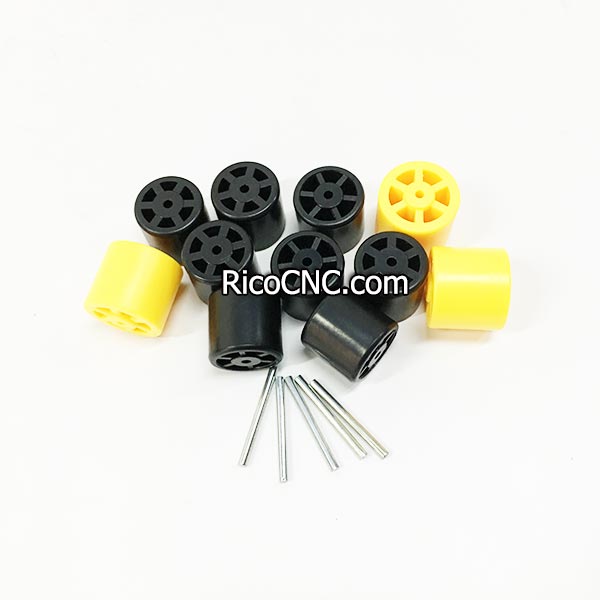 We have two colors for supply: Black and Yellow, please choose the one you like.

OD25mm*ID3mm *Length 24mm side roller for Biesse edgebander also have for supply here.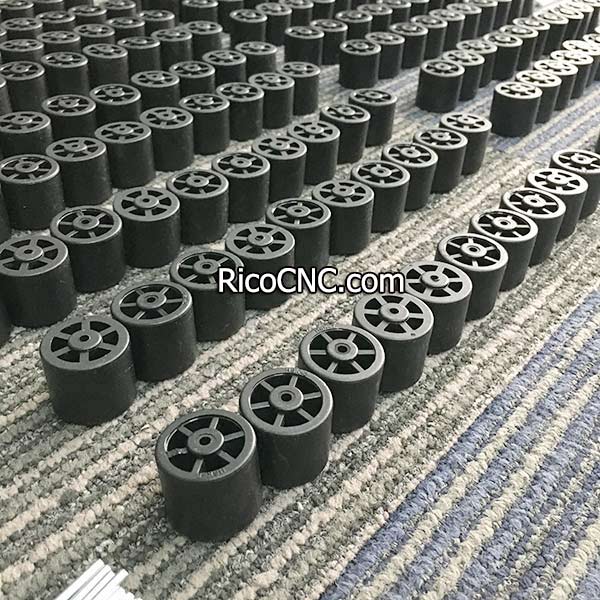 RicoCNC also supplies high quality spare parts for edgebander machines such as rubber pressure roller, track pads, buffing wheels, insert cutters, trimming cutters, transport rollers for suport beam for edgebanders, for BIESSE SCM IMA HOMAG edgebanding machines.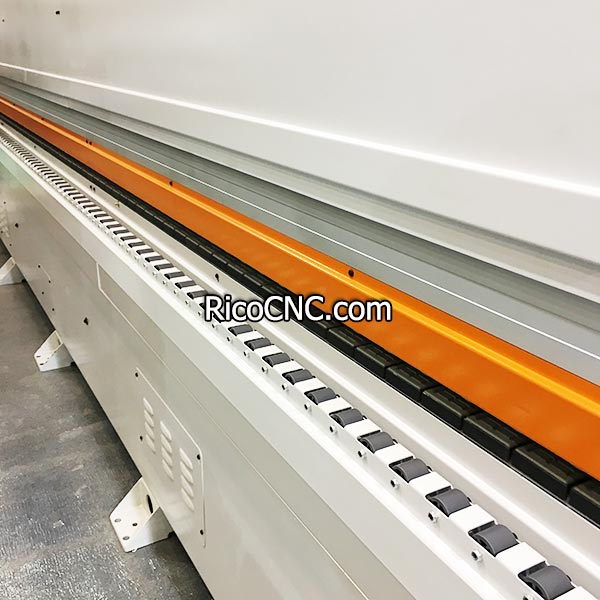 There are different kinds of edgebandes in woodworking industries with different brands. If any needs, welcome your inquiry.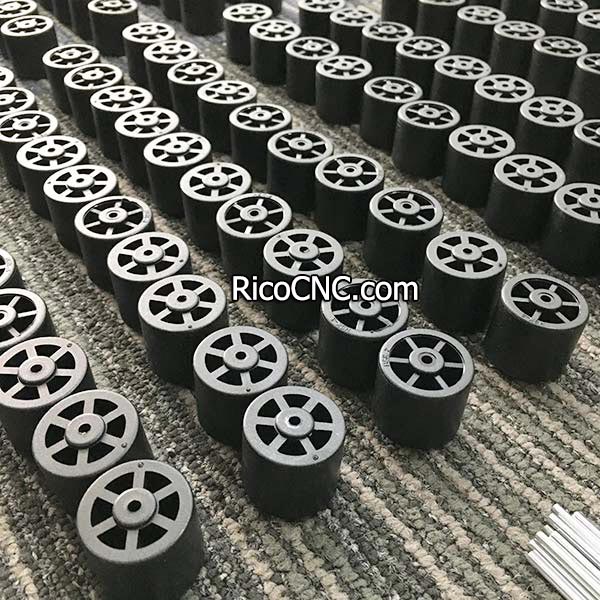 Contact Us