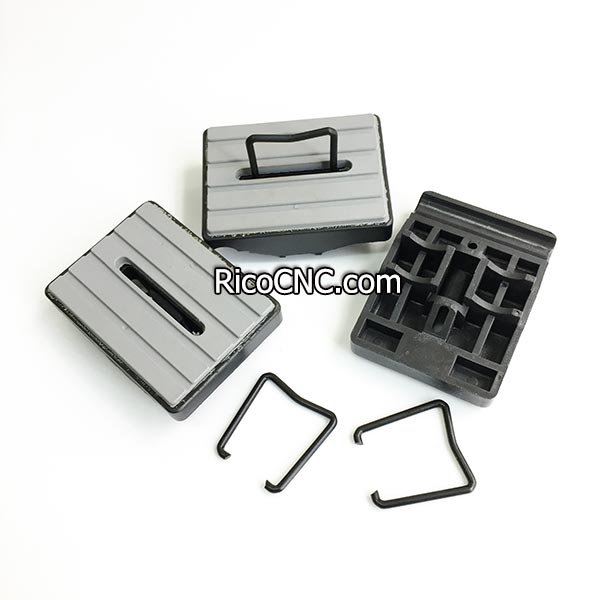 80x60mm Track Pad with Mounting Clip for IMA Edgebander Machines

This 80x60mm conveyor chain pad is for IMA edgebanders. Its part No.: 0010669724 of IMA spare parts. IMA reference 10 671 787.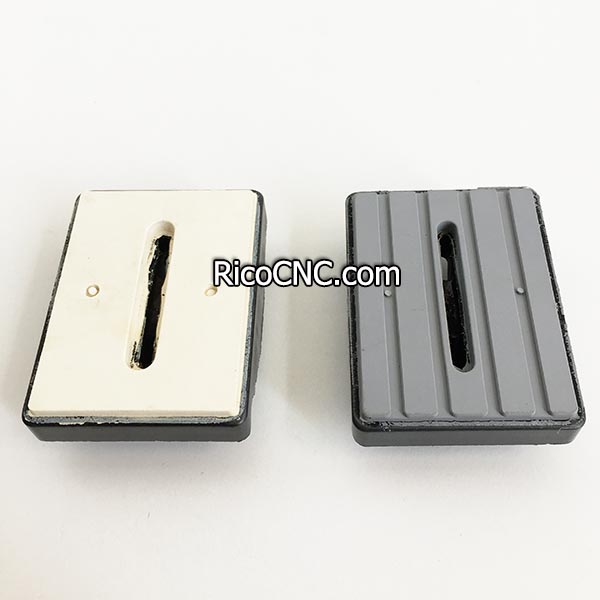 IMA's edge banding machines perform highly professional edge processing on an industrial scale, handle all aspects of edge processing, with additional units for grooving or smoothing operations. The track pad is a necessary spare part to keep the machine running well.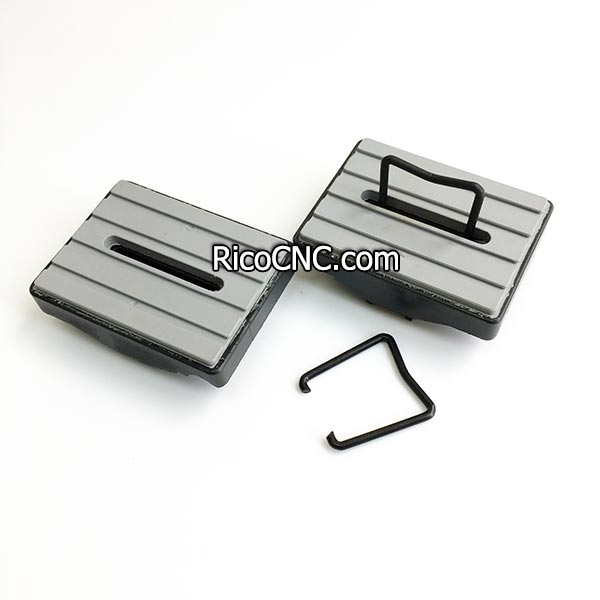 80 x 60mm IMA Track Pad Features:
Size: 80 x 60mm
With spring mounting clip (optional to buy)
Tracking pads material: PA + Rubber
Characteristics: High-temperature resistance, wear-resistant, long working time, etc.
Usage: IMA Schelling automatic edge banding machine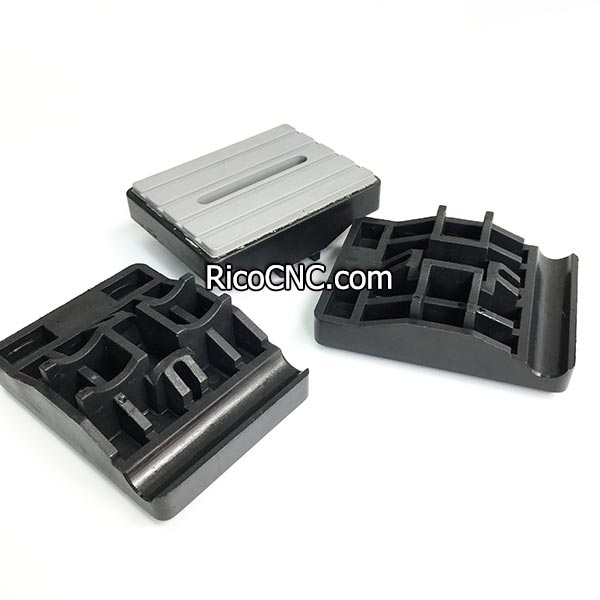 IMA edgebander pressure rollers also are available here.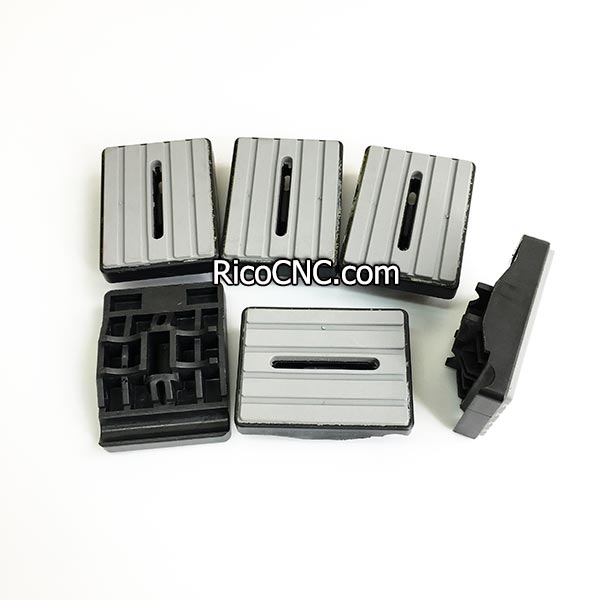 RicoCNC supplies a range of spare parts for edgebander machines, and other famous brands of woodworking machines, such as Biesse, Homag, Weinig, SCM, CR Onsrud, Stefani, IDM, Brandt, Bimatic, Griggio, Cehisa, Holzher, Fravol, Stile machine, Masterwood, OTT, Harnnett, Laguna, etc.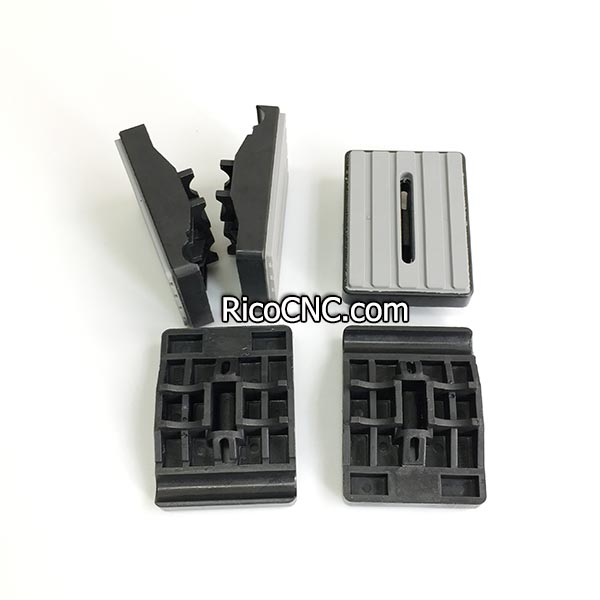 If any needs, welcome your inquiry.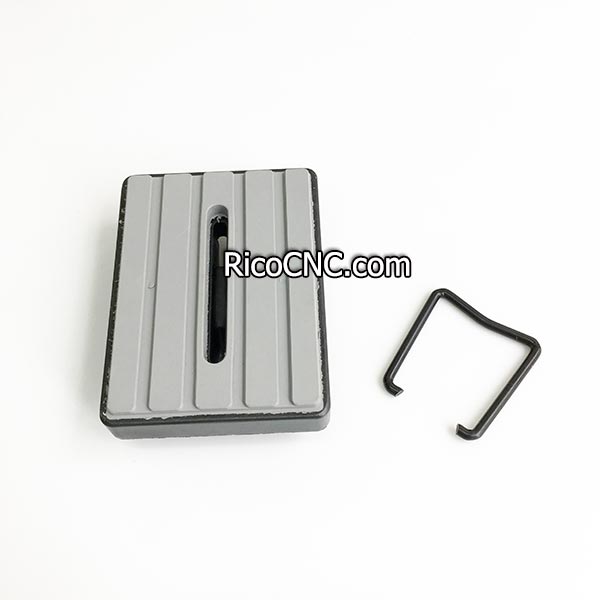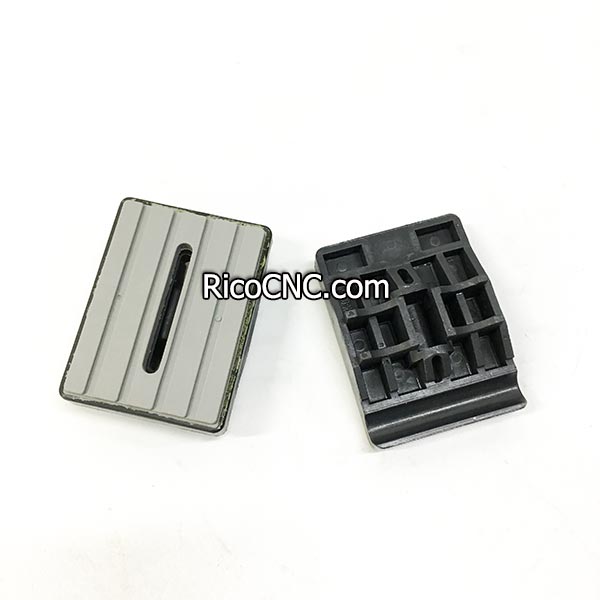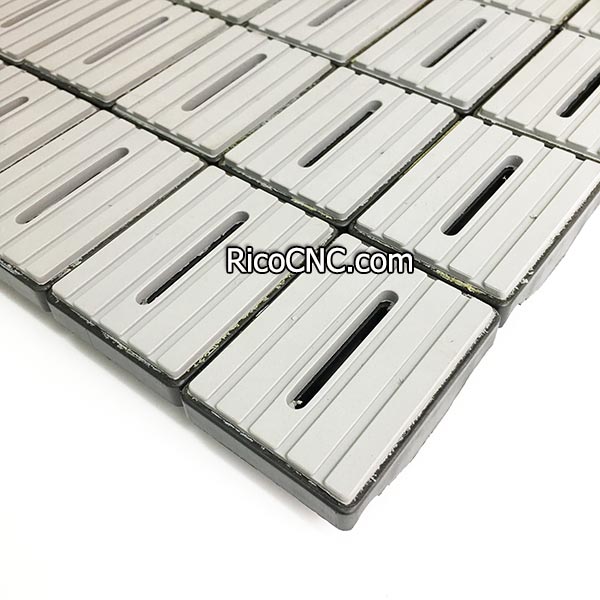 Contact Us