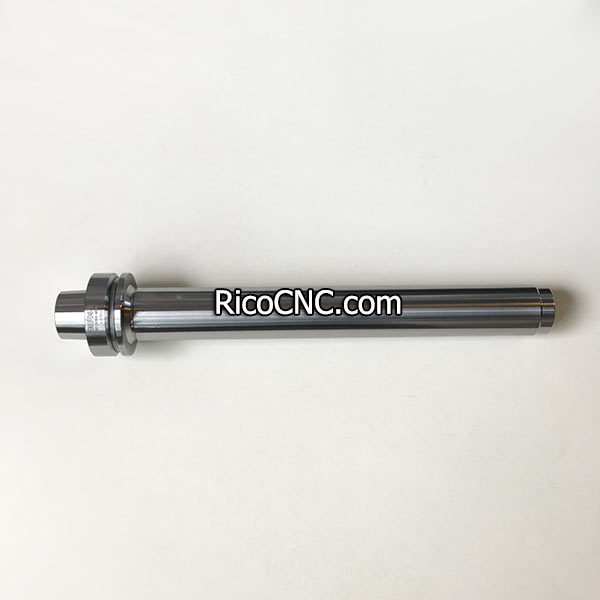 HSK63F Spindle Runout Test Bars Calibration Arbors Tools
This test bar/calibration tool is HSK63F test arbor, for HSK63 F spindle runout testing. It is a precision measuring equipment for machine auto tool changer spindle maintenance, the HSK63F-D40-300L test bar runout less than 0.003mm.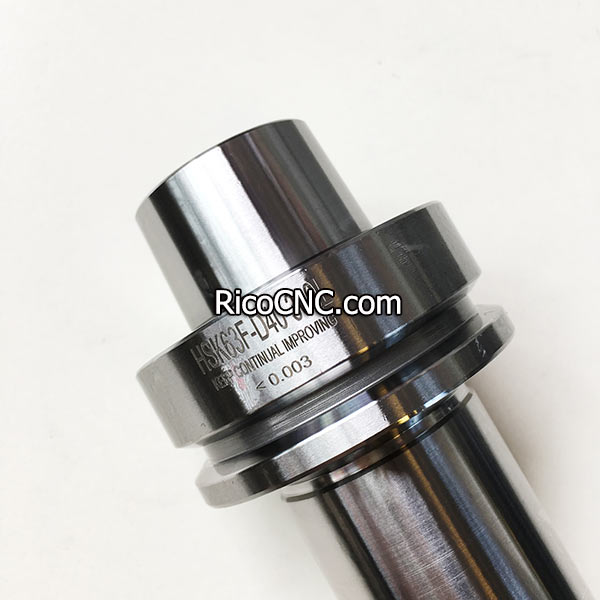 HSK63F spindle test arbor parameters:
Model: HSK63F-D40-300L (A=340mm)
Precision ground all diameters concentric within 3 microns
Roundness within 0.002mm
Concentricity within 0.003mm
Surface roughness Ra < 0.4
Made from 20CrMnTi hardened to 54 - 56rc
Arbor diameter is 40mm in diameter
Protective case included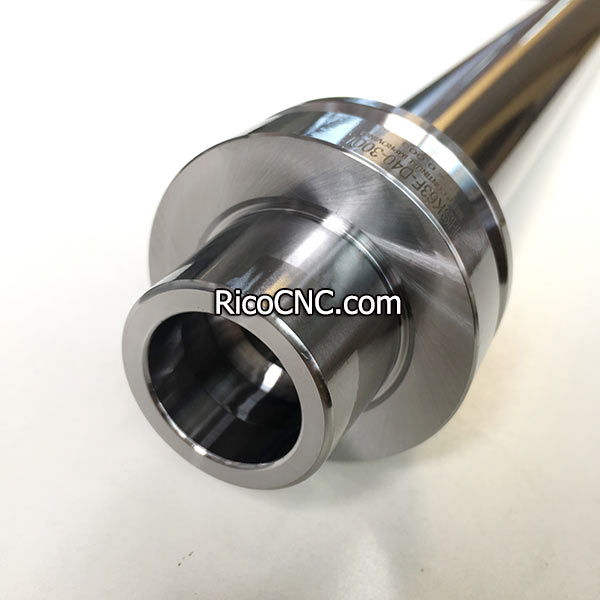 HSK63 calibration arbor goes by many different names including the spindle run-out arbor, calibration arbor, runout test bars, spindle taper test bar and test arbor.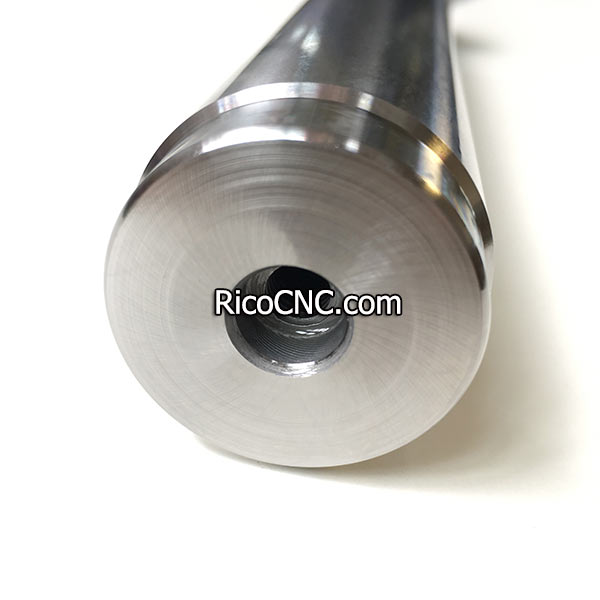 Spindle runout arbors offer a quick and easy way to verify that a machine spindle is running true after a crash, after a machine has been moved, or periodically as a performance check.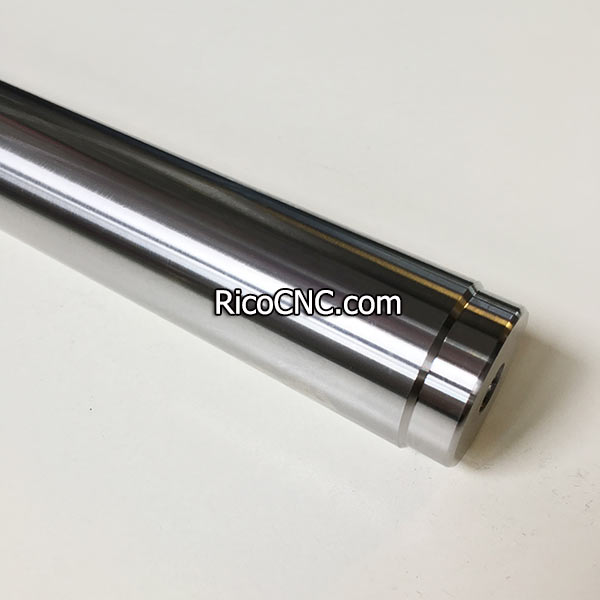 Spindle runout test arbors are available in a number of shank configurations. Spindle calibration test rod are available in various lengths, and also in custom sizes, and the following versions:

| | | | |
| --- | --- | --- | --- |
| HSK-A32 | HSK-E32 | HSK-F32 | |
| HSK-A40 | HSK-E40 | HSK-F63 | BT40 |
| HSK-A50 | HSK-E50 | | BT50 |
| | HSK-E63 | | |
| HSK-A80 | HSK-E80 | | SK30/ISO30 |
| HSK-A100 | HSK-E100 | | SK40 |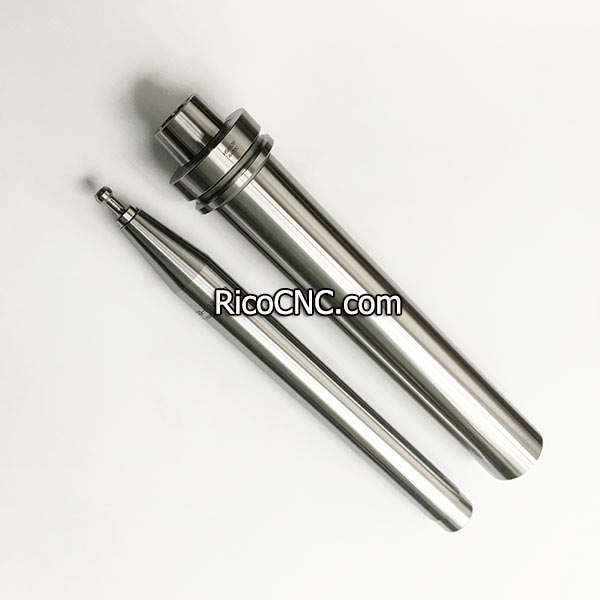 The largest cause of excessive tool wear and cutter bits breakage are directly caused from machine tool spindle runout as well as excessive slop or axial play. The spindle runout test bar can be used to test your CNC machine mills for accuracy and alignments, and also to ensure a stable production environment as well as consistency moving jobs from one machine to another.
Spindle runout test bars are easy to use and a fast way to verify your machine spindle is running properly. Check them after a machine has been crashed and take the proper steps before you start making scrap parts.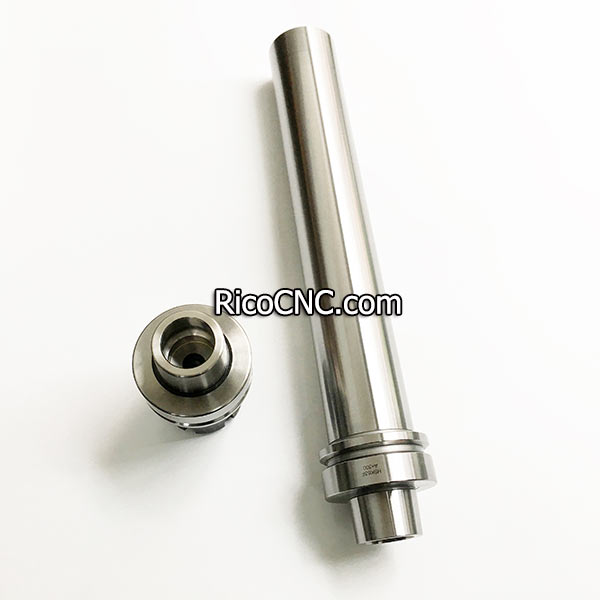 RicoCNC also supplies a wide range of CNC spare parts, CNC toolings, CNC tool holders, tool clips, collets, spanners, locking fixture, tool setter, etc.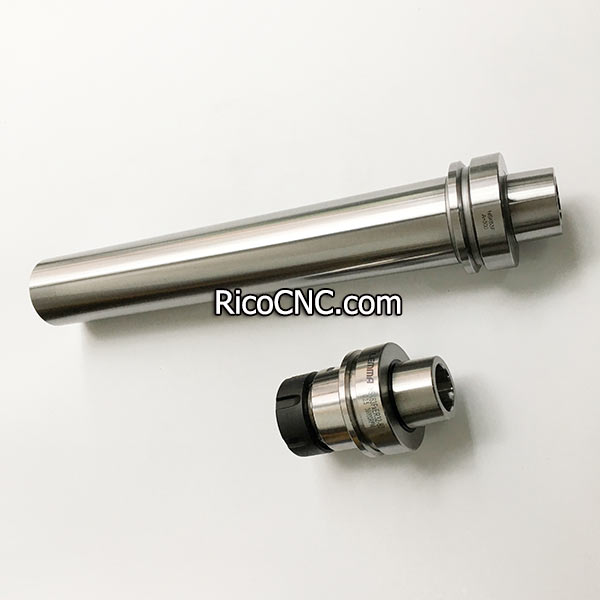 If any needs, welcome to contact us now.



Contact Us