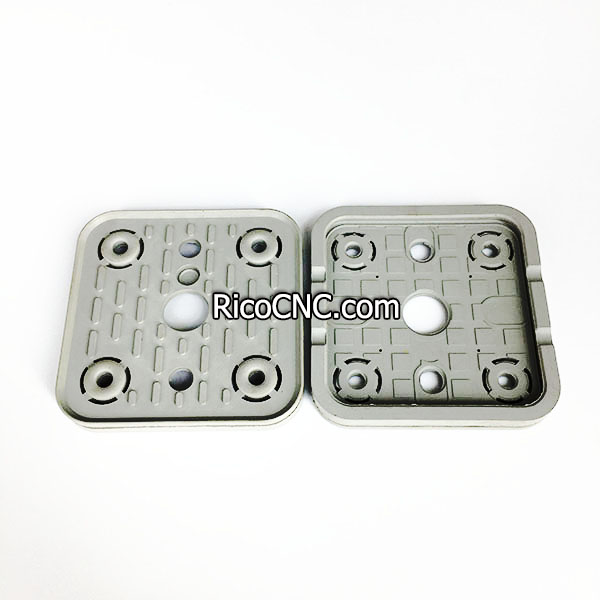 VCSP-O-120X120X16.5 Replacement Suction Plates 10.01.12.00010 for CNC Vacuum Blocks

The dimension of the rubber pad is VCSP-O-120X120X16.5mm, part number 10.01.12.00010. It is the upper suction plate for the complete vacuum pods.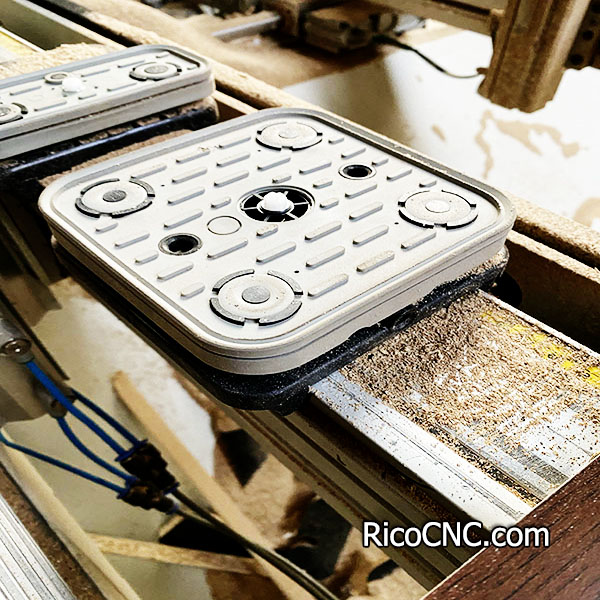 This 120x120 top suction pad is fit for VCBL-G-K2 120x120x100 ST+AS 10.01.12.0054, VCBL-T 120x120x100.0 10.01.12.00001 and VCBL-T 120x120x100.0 AS 10.01.12.00002 CNC vacuum suction cups.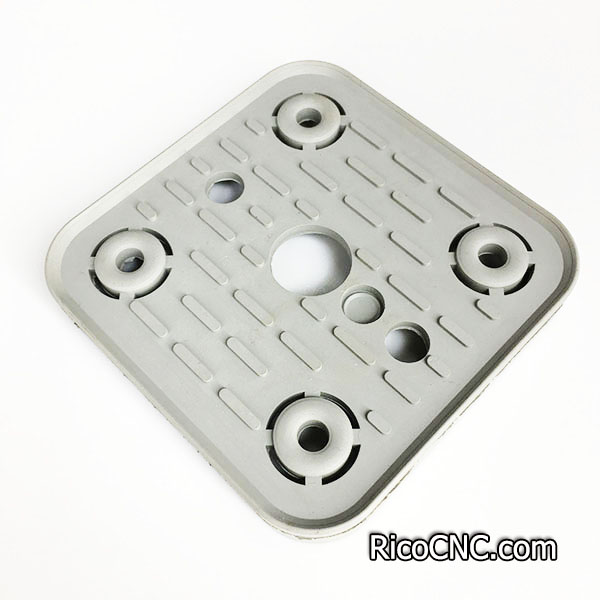 CNC vacuum pod covers are used for hold-down and clamping on the Woodworking machining center. Replacement suction plates for vacuum blocks are in different sizes for various machine table systems. The top and bottom suction plates can be replaced quickly and easily. RicoCNC can offer a range of replacement suction plates for CNC vacuum suction cups, including upper and lower.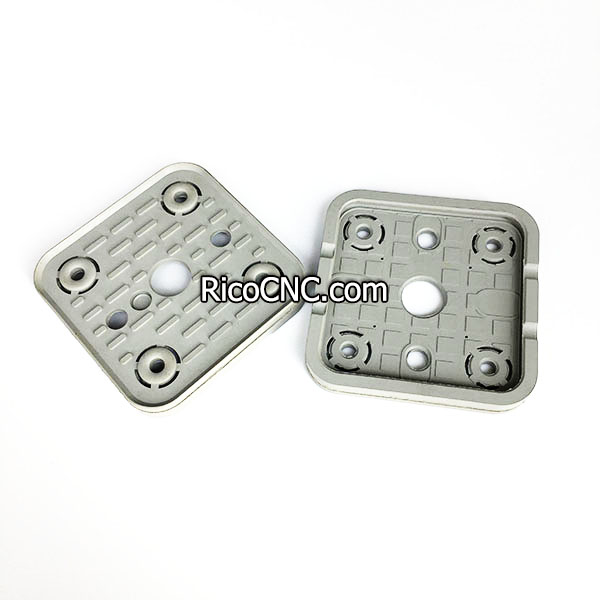 Rubber seals are very important parts of CNC vacuum pods. We suggest ordering extra spare replaceable rubber covers for your spare use.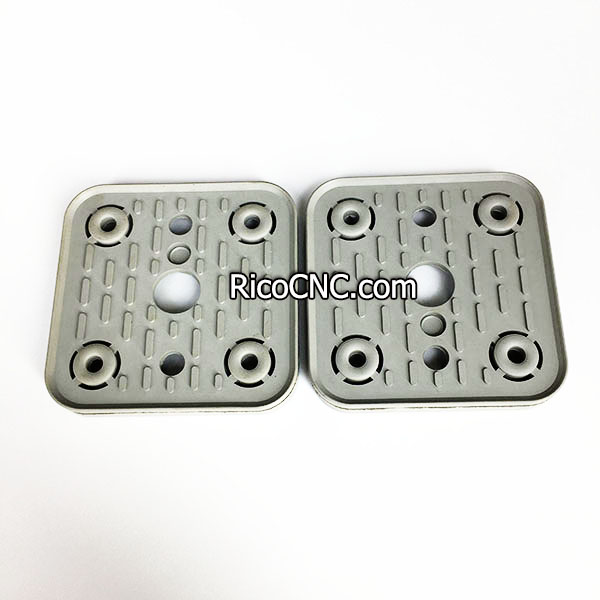 RicoCNC is a professional CNC vacuum pods suppliers and also can offer different sizes of rubber gaskets for the entire suction cup. Any needs for any woodworking machine parts, Please contact us!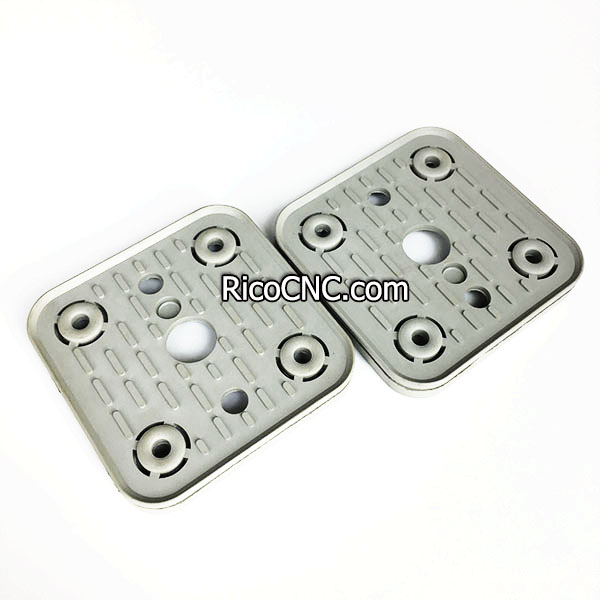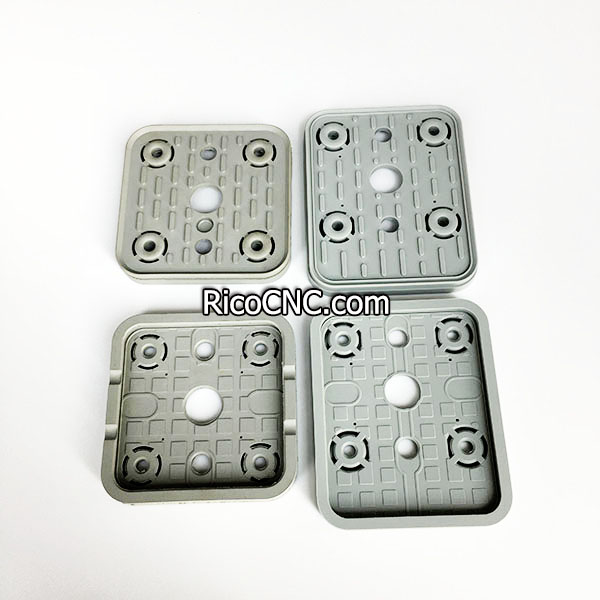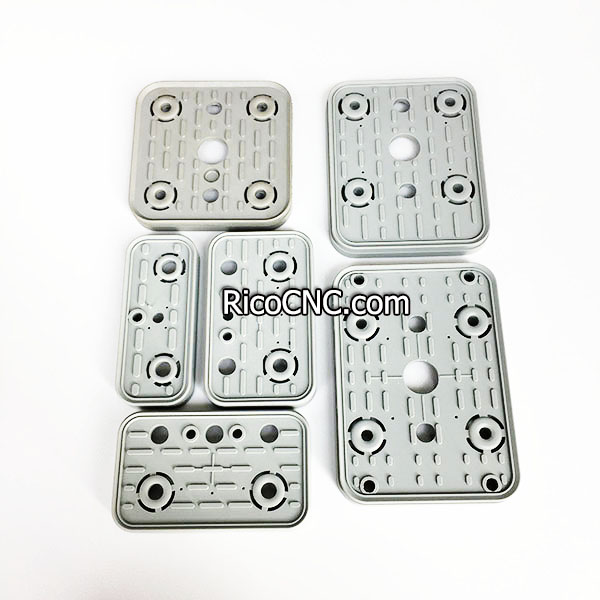 Contact Us