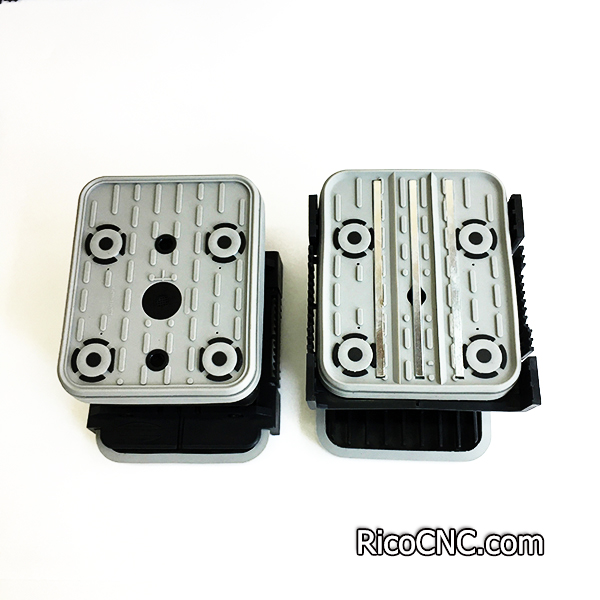 VCBL-K2 140x115x100 Vacuum Suction Pods Replacement 10.01.12.00445 for Schmalz 2-circuit Console

This CNC machine pod is 100mm height 2-circuit consoles vacuum block, VCBL-K2 140x115 H = 100 mm, same use as Schmalz part No. 10.01.12.00445 (old model 10.01.12.00408), Homag: 4-011-11-0072 (4011110072), widely used with woodworking CNC machining centers with pod and rail table, such as Anderson, Homag, Weeke, Ima, Masterwood, Felder, Holz-Her, Reichenbacher, Busellato, Morbidelli and other brand equipped with a VCBL dual circuit console table (VCBL-K2) from Schmalz.


The VCBL-K2 pods can be used on rails with 2-circuit consoles with has 2 rows of vacuum outlets. It can hold the workpiece in place and prevent it from moving during the machining.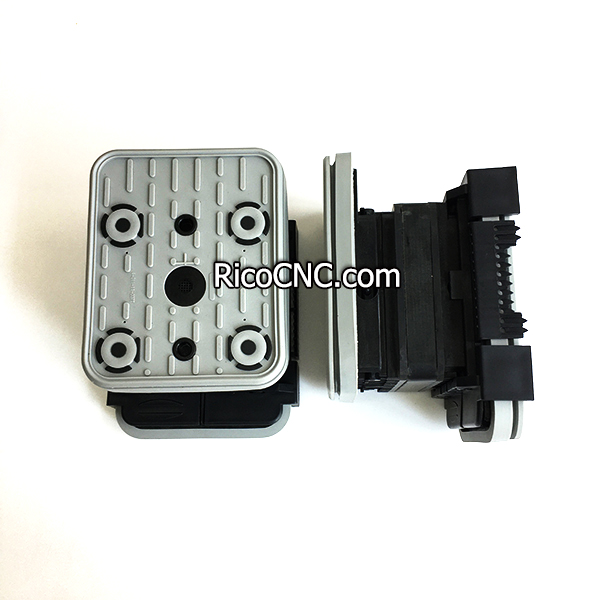 The 10.01.12.00445 CNC vacuum suction pod is a complete suction cup.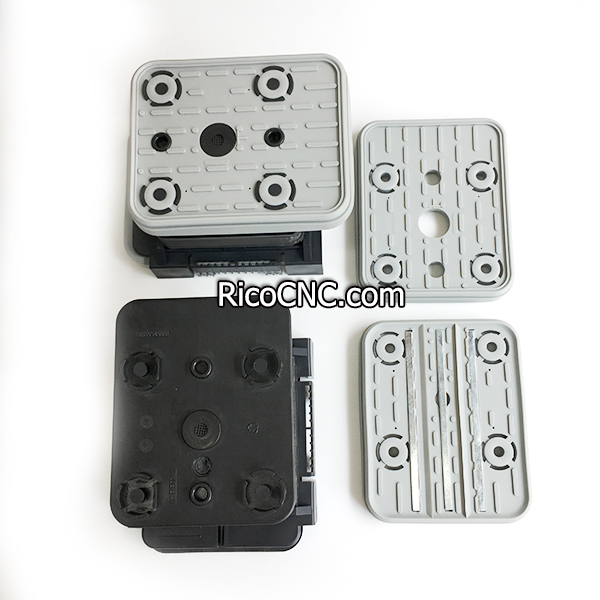 The top suction plate 4-011-11-0077, 10.01.12.00488 for this vacuum block, and bottom rubber gaskets 10.01.12.00798 are also available here. We suggest you also order extra spare replaceable rubber covers for this vacuum block.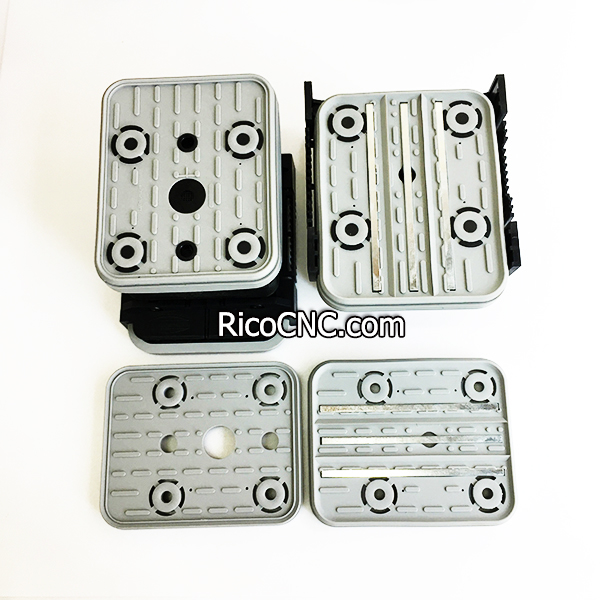 10.01.12.00445 CNC pods dimension:
Dimensions (L x W): 140 x 115mm
Height: 100 mm
Upper suction plates: 140 x 115mm
Bottom vacuum plates: 140 x 115mm
Schmalz part number: 10.01.12.00445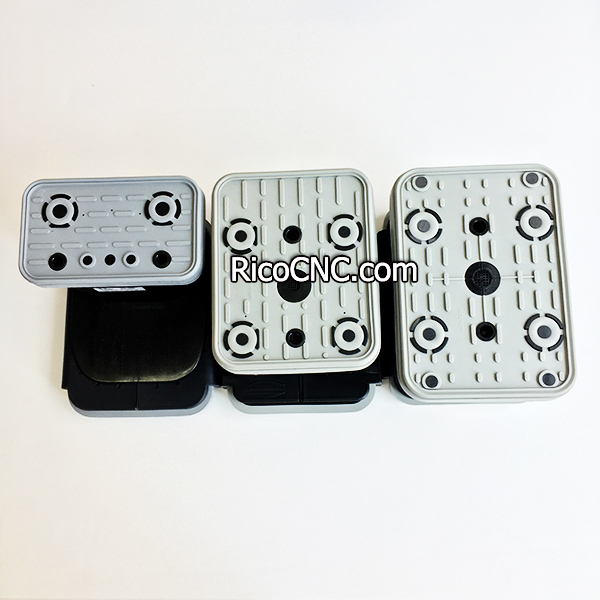 Other sizes 100mm VCBL-K2 CNC vacuum pods for Homag Weeke are also available.
VCBL-K2 125x75x100 Q vacuum pods 2-056-17-0930 same use as 10.01.12.00951
VCBL-K2 160x115x100 CNC vacuum cup 2-056-17-0920 same use as 10.01.12.00949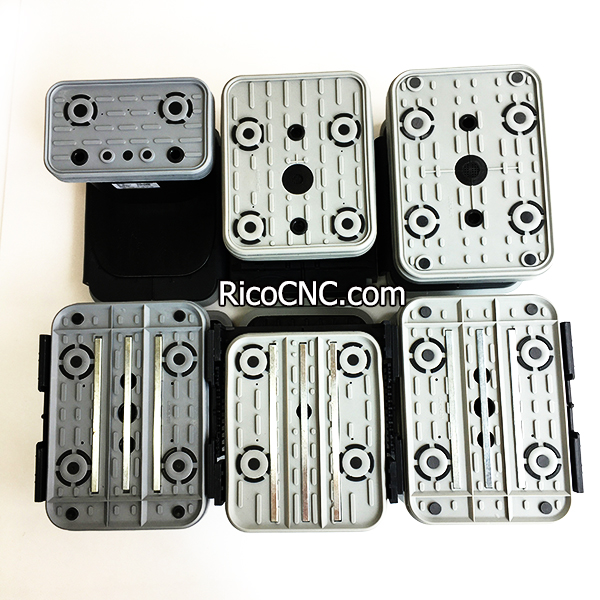 RicoCNC is a professional CNC vacuum blocks suppliers and has a large inventory of rubber pads for the entire vacuum cup. Any needs about these woodworking machine parts, please contact us!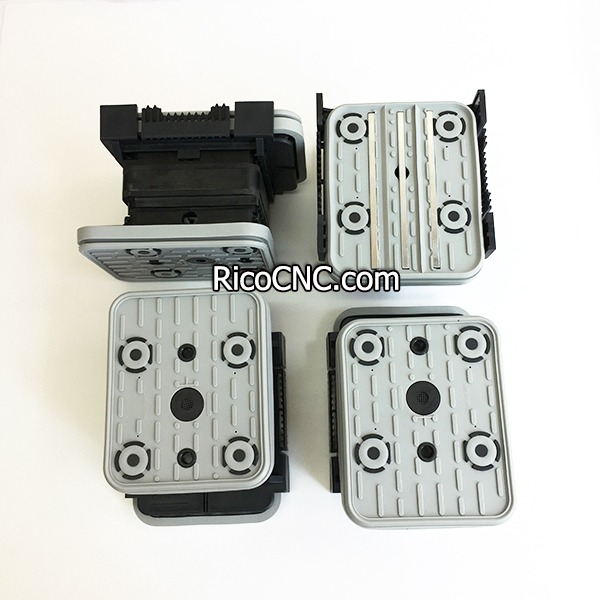 Contact Us