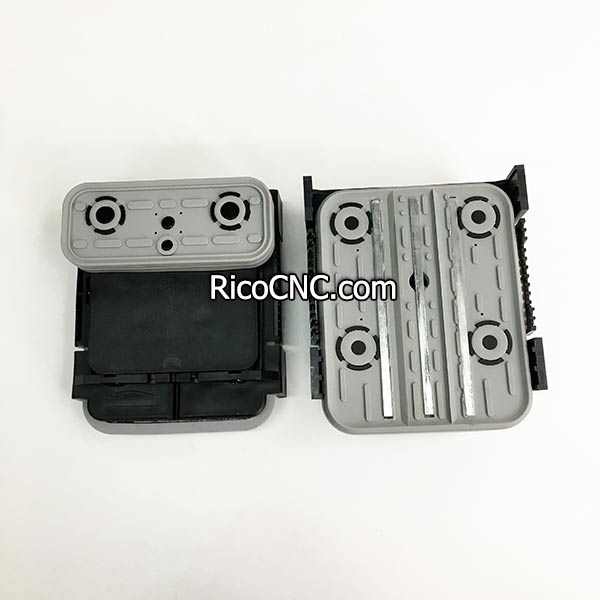 VCBL-K2 120 x 50mm Q Crossways 10.01.12.00772 50mm High Vacuum Pods for K2 Rail CNC Machines

10.01.12.00772 VCBL-K2 120 x 50 x 50 Q pods dimension:
Dimensions (LxW): 120 x 50 mm
Height H: 50 mm
Arrangement: crossways
Top size: 120 x 50mm
Bottom size: 140 x 115mm
Schmalz part number: 10.01.12.00772
Masterwood OEM: VN 000003
Color: gray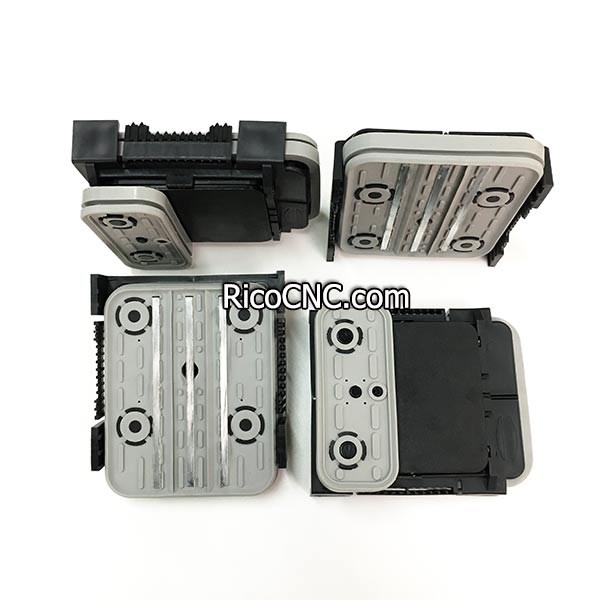 These CNC K2 pods are used for woodworking CNC machining centers with pod and rail table, such as Anderson, Giben, Homag, Weeke, Ima, Masterwood, Felder, Holz-Her, Reichenbacher, Busellato, Morbidelli and other brand equipped with a VCBL dual circuit console table (VCBL-K2) from Schmalz.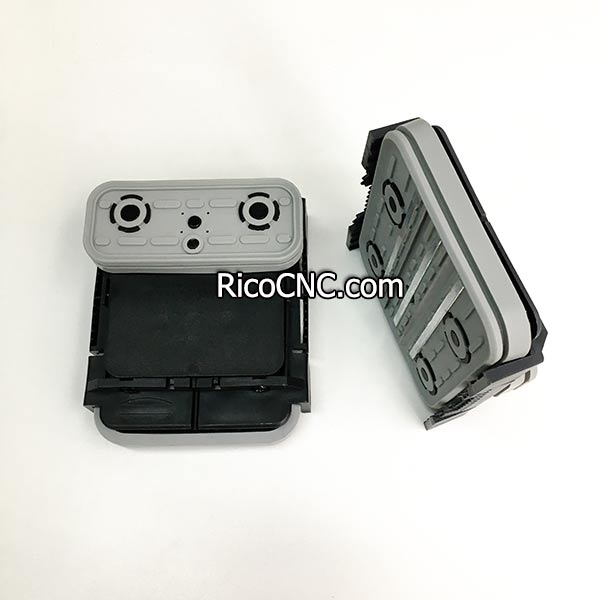 The suction cup is 50mm height for console tables with two vacuum circuits, called VCBL-K2. The console tables are equipped with 2 independent channels. The vacuum clamping blocks are pre-fixed the console by the first vacuum channel, which can prevent the moving of the vacuum cups when the workpiece is handled. The workpiece can be clamped on the vacuum pods by the second vacuum channel. The vacuum blocks can be free positioned on the console and Independent fixation of the vacuum pods and workpiece prevents the pods' slipping while feeding with big and bulky workpieces.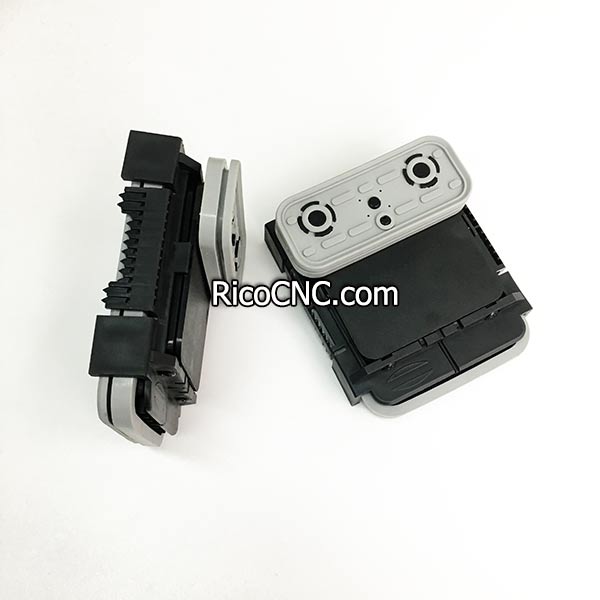 RicoCNC can not only offer the entire vacuum blocks, but also the top and bottom replacement rubbers for the blocks t. The rubber parts are easy to replace and install.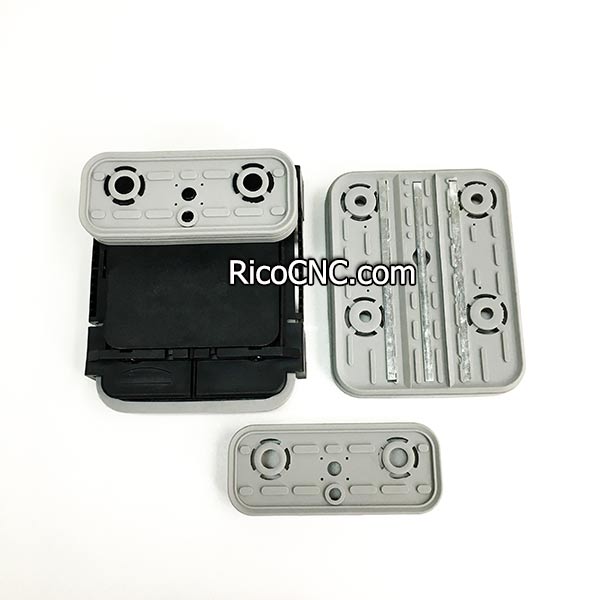 You can find the replacement parts of Vacuum suction blocks for dual circuit consoles on the website:
120 x 50mm upper suction plates 10.01.12.00012
140 x 115mm bottom rubber covers 10.01.12.00798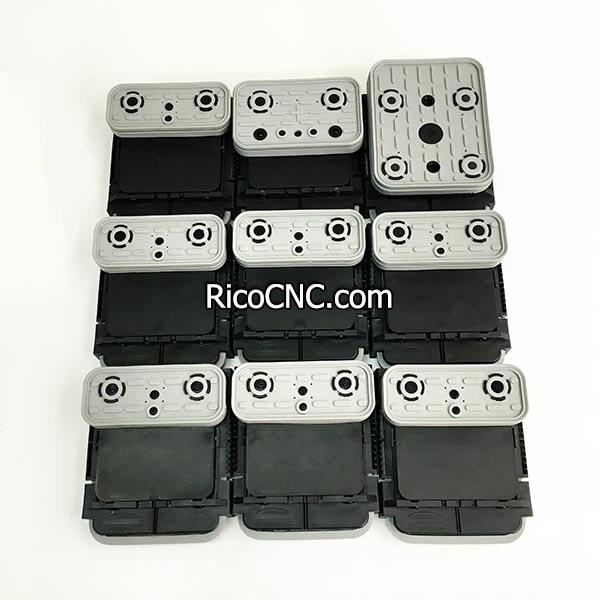 Besides 50mm tall K2 pods, we also provide K1 vacuum cups.
4011110367 VCBL-K1 140x115x50 vacuum blocks 10.01.12.00210
4011110368 VCBL-K1 125x75x50 Q suction cups 10.01.12.00211
VCBL-K1 120x50x50 Q CNC machine pods 10.01.12.00770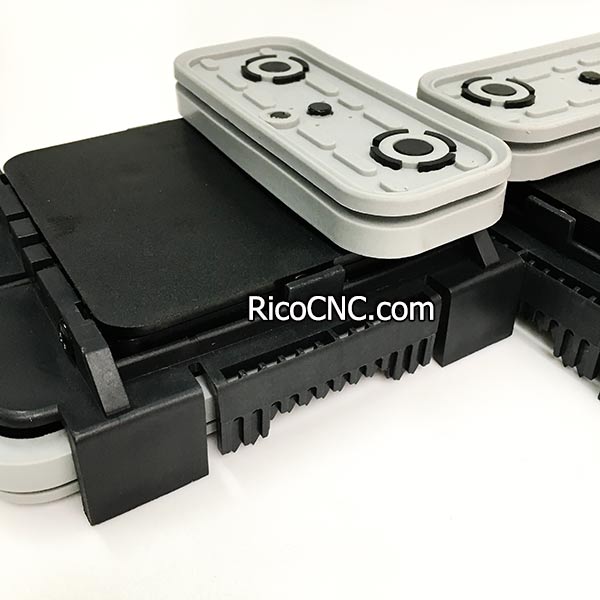 RicoCNC is a professional CNC vacuum pods supplier and has a large inventory of the rubber pads for the complete vacuum cups.

Any needs about these woodworking machine parts, get in touch with us today!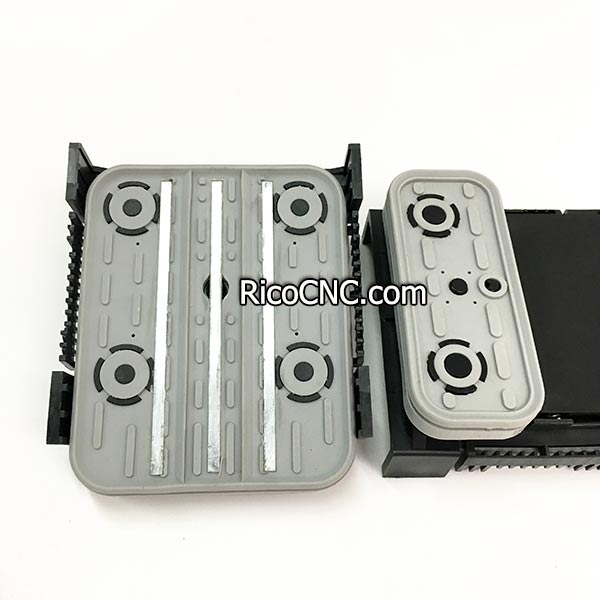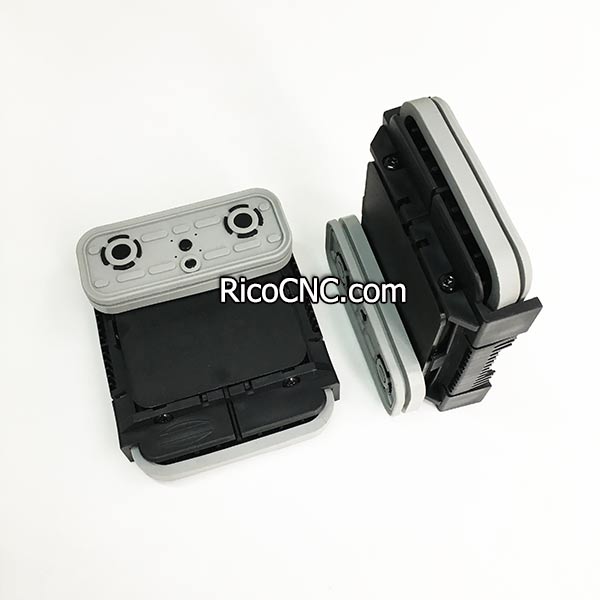 Contact Us