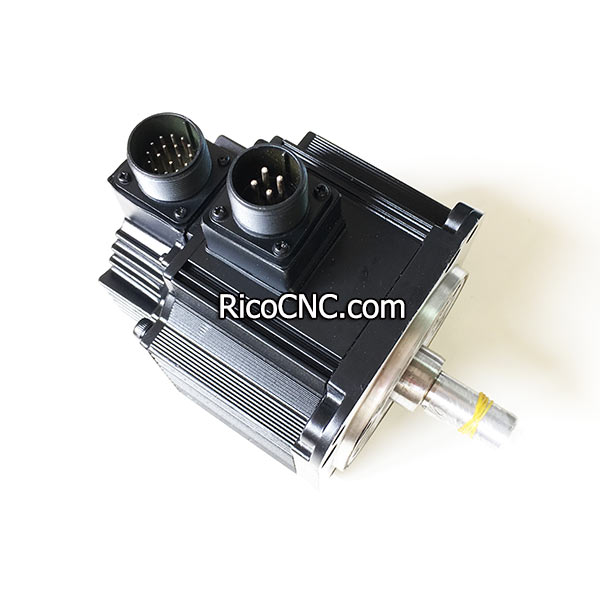 Sigma-II SGMGH-05DCA6F-OY 0.45kw High-speed Feed Type Rotary Servo Motors

SGMGH-05DCA6F-OY Information:
• Small Sized Motor
• High Torque to Inertia Ratio
• Up to 3000rpm Maximum
• Optional Built in Holding Brake
• UL; cUL Recognized; CE Compliance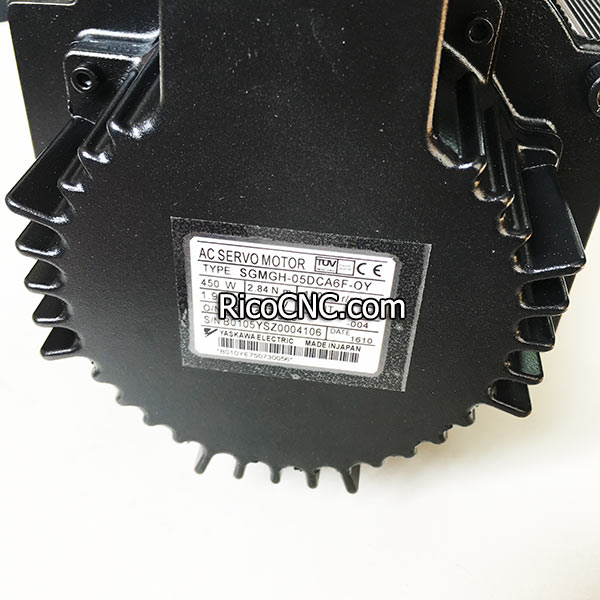 Yaskawa general purpose SGMGH Servomotors are designed to be compatible with previous generation G series motors. These motors offer ten types of rated outputs ranging from 0.79 to 1988in.lb of peak torque.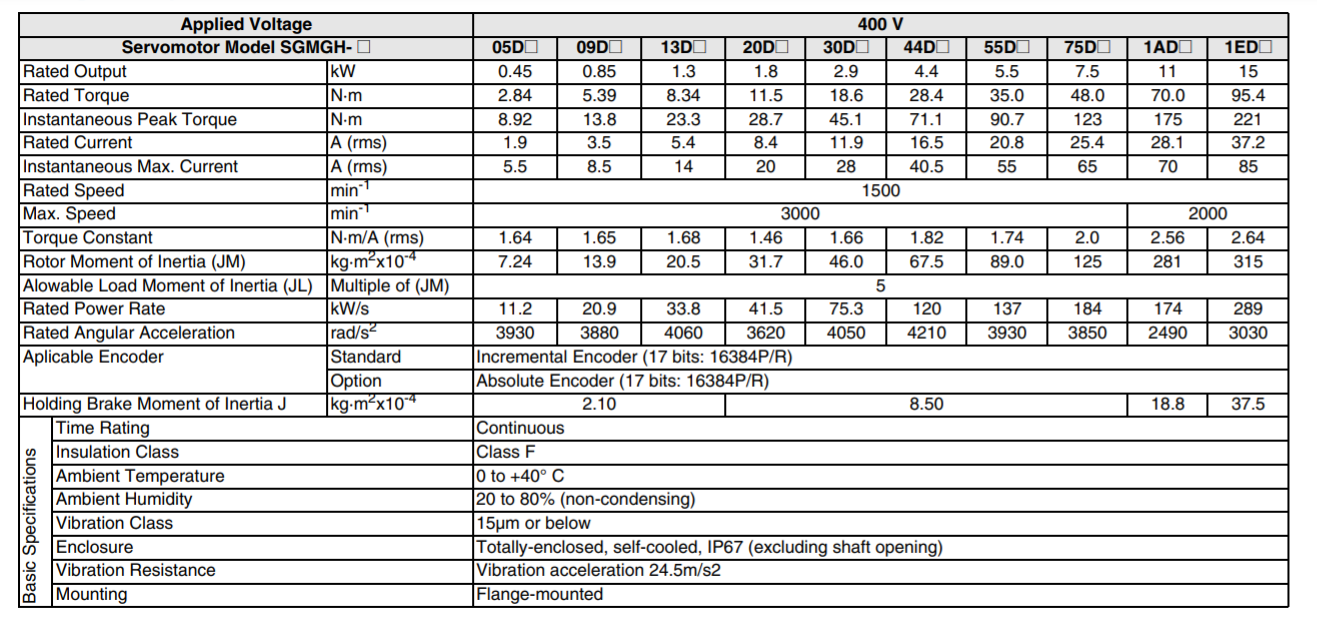 Type SGMGH, 400V
Ratings and Specifications:

Applied Voltage

400 V

Servomotor Model SGMGH-—

05D

Rated Output

kW

0.45

Rated Torque

Nm

2.84

Instantaneous Peak Torque

Nm

8.92

Rated Current

A (rms)

1.9

Instantaneous Max. Current

A (rms)

5.5

Rated Speed

min-1

15C

Max. Speed

min-1

3000

Torque Constant

N-m/A (rms)

1.64

Rotor Moment of Inertia (JM)

kgm2 x 10-4

7.24

Alowable Load Moment of Inertia (JL)

Multiple of (JM)

5

Rated Power Rate

kW/s

11.2

Rated Angular Acceleration

rad/s2

3930

Aplicable Encoder

Standard

Incremental Encoder (17 bits: 16384P/R)

Option

Absolute Encoder (17 bits: 16384P/R)

Holding Brake Moment of Inertia J

kgm2 x 10-4

2.10

Basic Specifications

Time Rating

Continuous

Insulation Class

Class F

Ambient Temperature

0 to +40° C

Ambient Humidity

20 to 80% (non-condensing)

Vibration Class

15pm or below

Enclosure

Totally-enclosed, self-cooled, IP67 (excluding shaft opening)

Vibration Resistance

Vibration acceleration 24.5m/s2

Mounting

Flange-mounted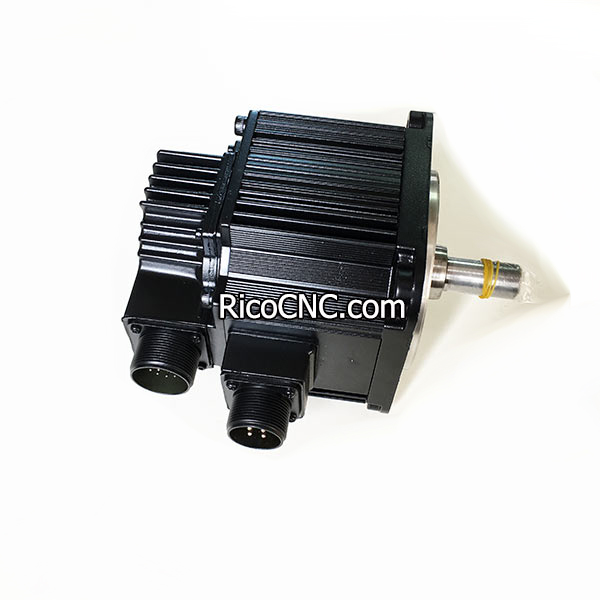 Applications for YASKAWA SGMGH-05DCA6F-0Y servo motors:
• Industrial robot joints
• Humanoid robot joints
• Equipment control in food processing machines
• Equipment control in packaging machines
• Belt drives in conveyor systems
• Automatic doors in trains
• X-Y tables used in LCD and semiconductor inspection machines
• Presses/roll feeders
• Rotating stages for machine tools or inspection systems
• Control of presses
• Control of bonding machines
• Control of plastic molding machines
• Control of amusement machines
• Radio control and other hobby applications
• Coating or vapor deposition machines
• Spin cleaning machines for LCDs and semiconductors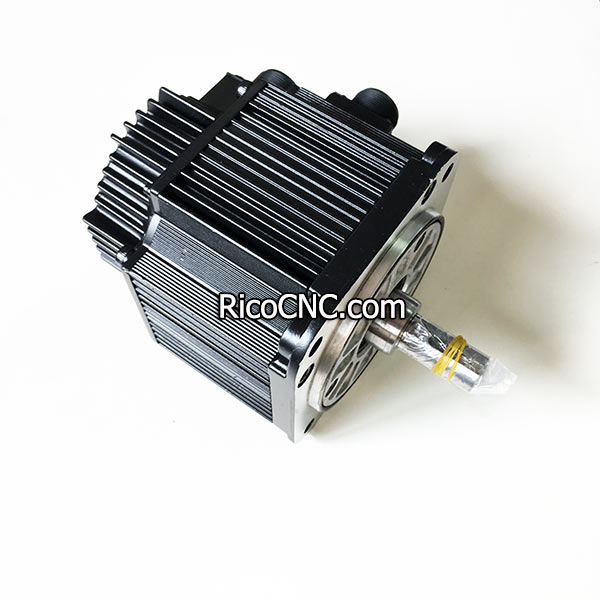 RicoCNC can supply both servo drive and servo motors with many brands such as Yaskawa, Mitsubishi, ToAuto, Delta, Panasonic, Fuji, etc.
Please contact us if you have any inquires!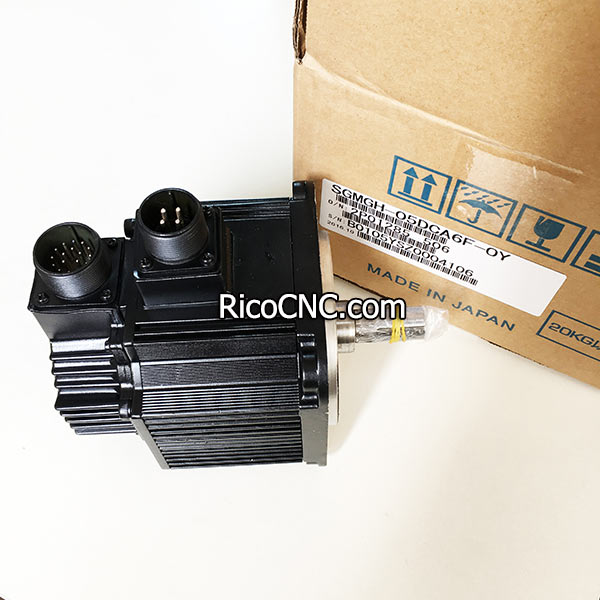 Contact Us