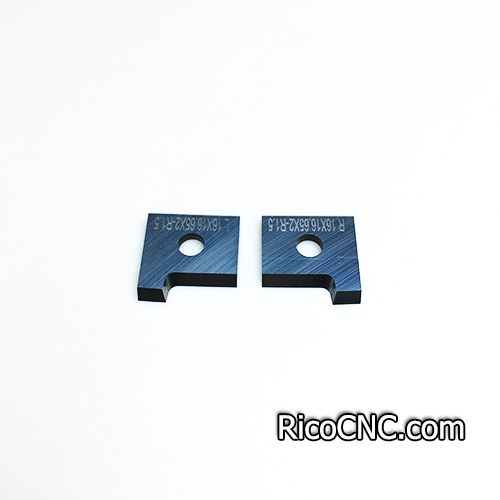 Custom Made Carbide Edge Profile Scraper Inserts Knives for Edgebander

These carbide knives 16x16.65x2 R1.5 35° are suitable for automatic edgebanding machines. Edge banding carbide scrapers are used for edge finishing, breaking edges, smoothing curves, and cleaning thin plastic edges.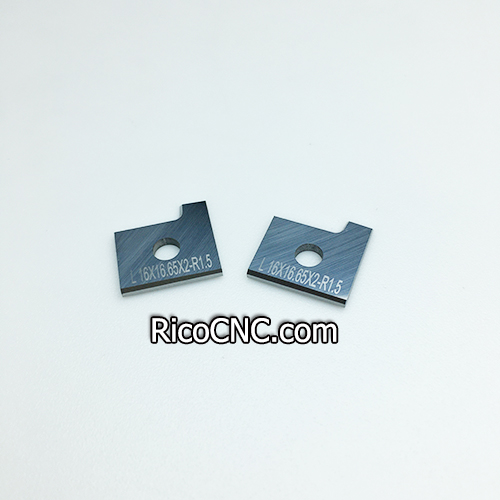 The trimming unit and the profiling of the edge bander can leave fine surface irregularities on the edge surface (knife blows). This visual 'error' is removed with the profile scraper.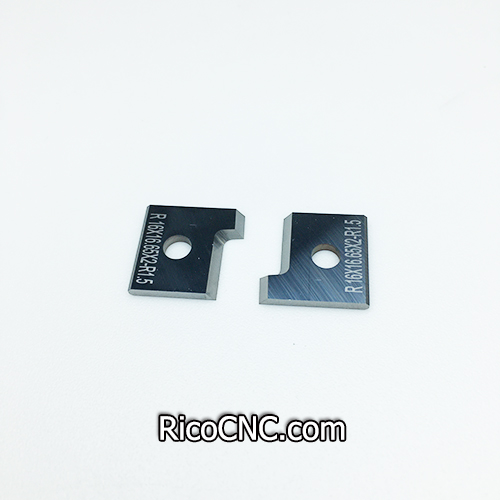 Solid carbide ensures greater durability and resistance to wear.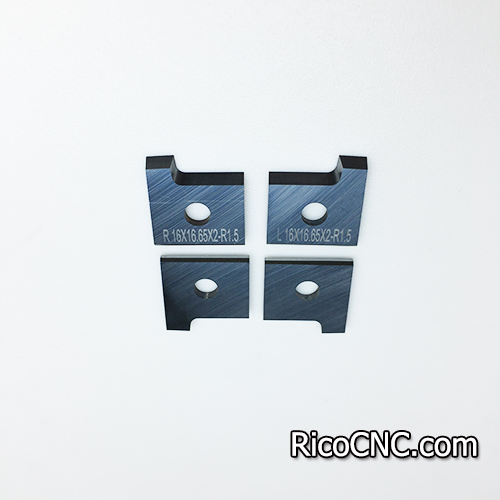 These scrapers are used on different kinds of woodworking edge banding machines such as HOMAG, SCM, BIESSE, KTD, etc.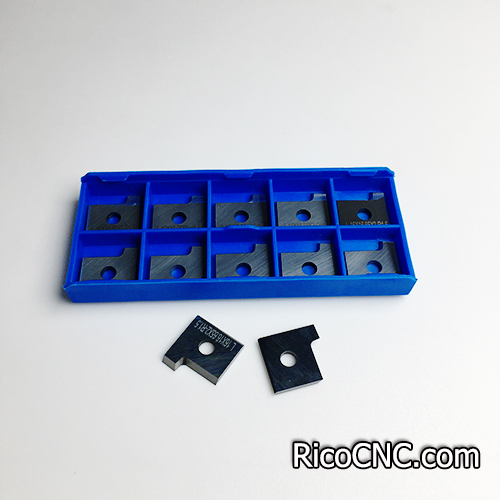 Radius profile knives 16 x 16.65 x 2 R1.5 35° parameters:

| | |
| --- | --- |
| Length: | 16 mm |
| Width: | 16.65 mm |
| Radius: | 1.5mm |
| Thickness: | 2 mm |
| Hole diameter | 4.5mm |
| Material: | High quality solid carbide |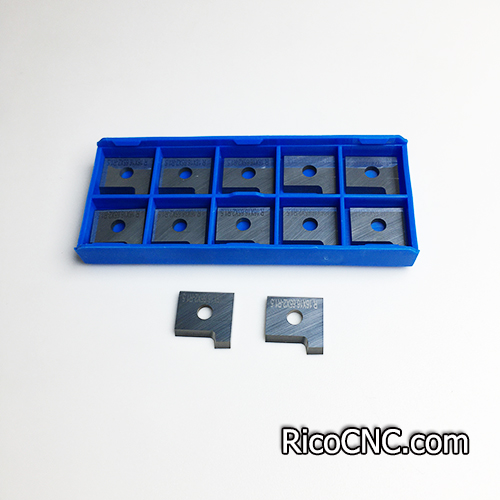 A wide range of edge banding tooling accessories are supplied here, if any needs of rubber wheels, chain pads, polishing wheels, trimming cutters, pre miling cutters, etc, welcome to contact us.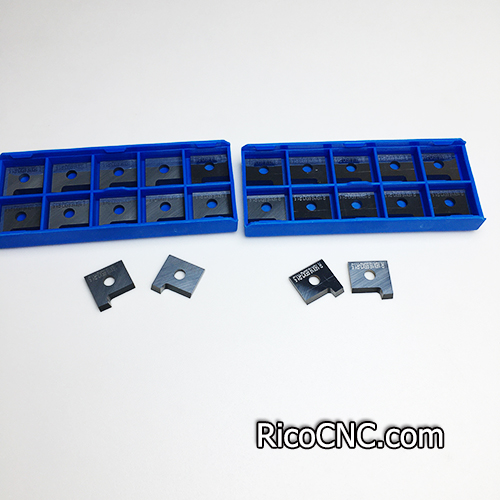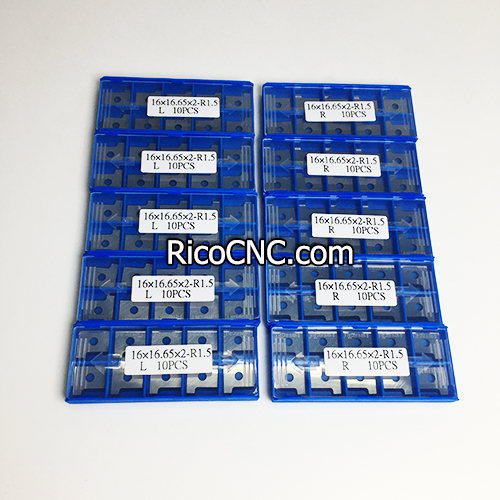 Contact Us