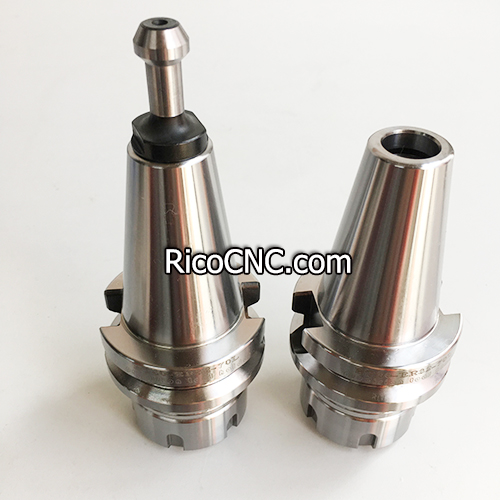 High Precision BT40 ER32 70L Collet Chuck Tool Holder with Keyway

This is BT40-ER32-70L collet chuck with keyway. These BT40 tool holders are metalworking tools holding BT holders with keyway, widely used with vertical machining center, CNC milling machine, CNC machining center, etc.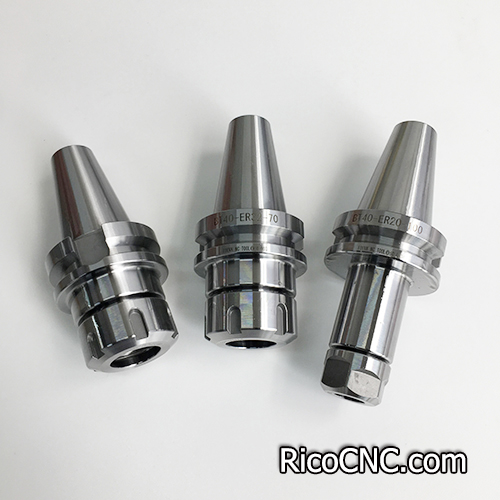 BT40-ER32-100L holders are also available here.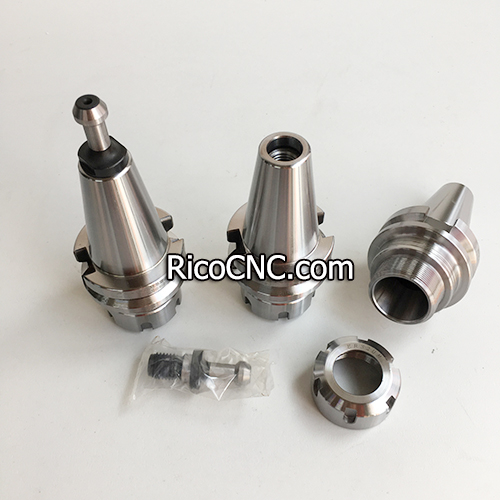 BT40 ER tool holders are the best collet chuck for your CNC machining center. Perfect for automotive and aerospace manufacturing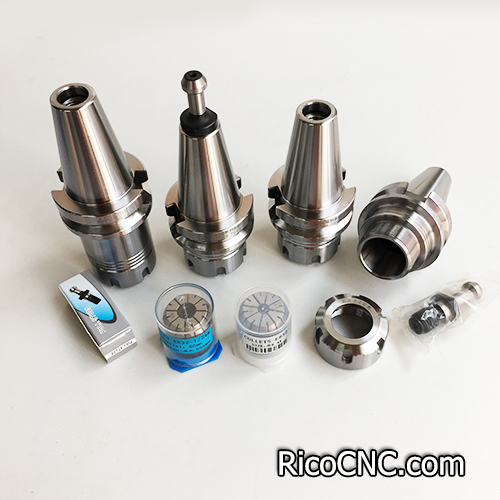 BT40 ER collet chuck features:
1, All BT40 drill chuck tool holder comes with retention knobs and collet nut
2, BT40 tooling precision≤ AT3, 7:24
3, BT40 ER tool holders with AA class high precision ER collet, beat accuracy≤ 0.005mm; when clamp cutters, totally beat accuracy≤ 0.008mm
4, Very smooth inner cone surface
5, Harden surface, last for long time use
6, G2.5 balance test
7, Wearproof screw thread, more loading/unloading times.
8, 20CrMnTi material, carbon-nitrogen co-permeation, enhance the hardness, abrasion performance, fatigue hardness. Carburized depth> 0.8mm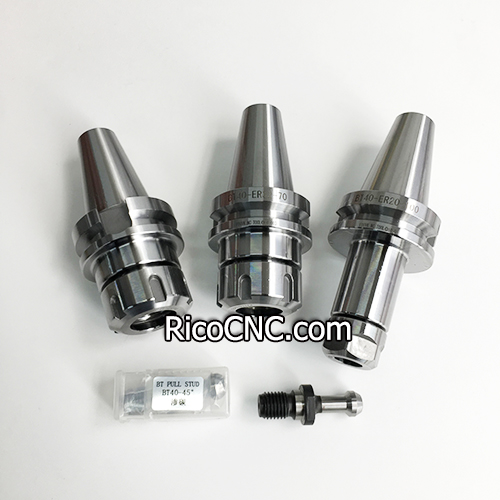 BT Tooling comes in a range of sizes designated as BT30, BT40, BT50, etc. BT tooling is symmetrical about the spindle axis, which CAT tooling is not. This gives BT tooling greater stability and balance at high speeds. BT Tool Holders will accept both Imperial and metric-sized tools. BT Tooling looks very similar and can easily be confused with CAT tooling. The difference between CAT and BT is the flange style, thickness, and the thread for the pull stud is a different size. BT Tool Holders use Metric thread pull studs.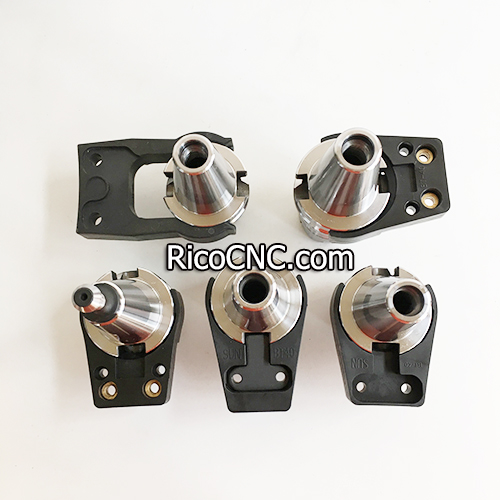 Available Standard BT Chuck Holders:

BT30-ER16-70

BT30-ER20-70

BT30-ER25-70

BT30-ER32-70

BT30-ER16-100

BT30-ER20-100

BT30-ER25-100

BT40-ER16-70

BT40-ER20-70

BT40-ER25-70

BT40-ER32-70

BT40-ER40-80

BT40-ER16-100

BT40-ER20-100

BT40-ER25-100

BT40-ER32-100

BT40-ER40-100

BT40-ER16-150

BT40-ER20-150

BT40-ER25-150

BT40-ER32-150

BT40-ER40-150

BT50-ER16-100

BT50-ER20-100

BT50-ER25-100

BT50-ER32-100

BT50-ER40-100

BT50-ER16-150

BT50-ER20-150

BT50-ER25-150

BT50-ER32-150

BT50-ER40-150

BT50-ER16-200

BT50-ER20-200

BT50-ER25-200

BT50-ER32-200

BT50-ER40-200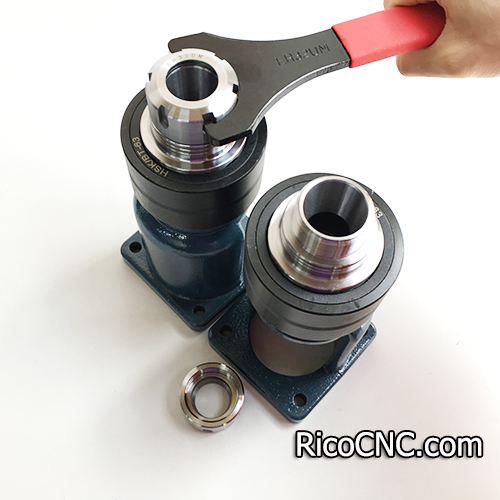 RicoCNC can offer a range of CNC machine tool holders and tool holder forks, such as HSK, ISO, SK, BT, CA series toolings. Here is a professional CNC spare parts supplier.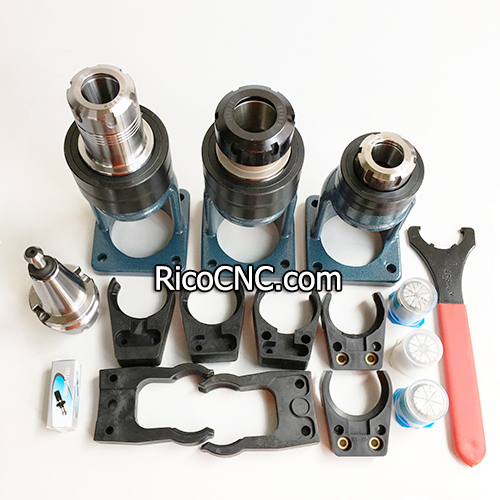 Contact Us