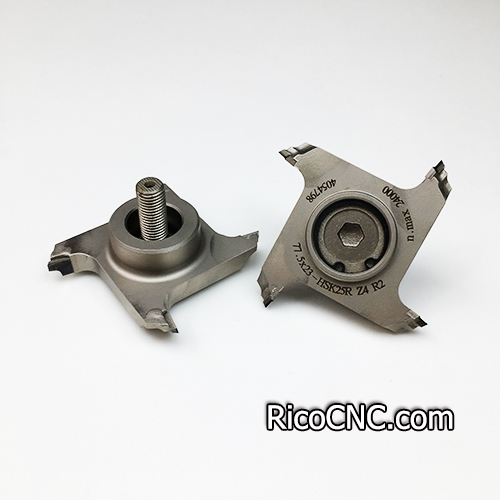 Edge Rounding Cutters DP HSK25R 77.5 x 23 for HOMAG IMA Edgebanding Machine

This woodworking tool is edge rounding cutters for Homag IMA edge banding machine.
The size of these corner trim cutters is φ77,5*23 HSK25R N.n.ma *24000R2(Left + Right). These edge profiling cutters are replacements for Leuco 177659 left and 177660 right.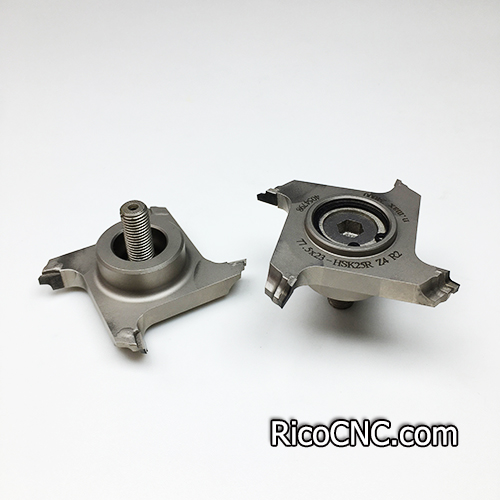 These edge rounding cutters are used for rounding solid wood, veneer, and plastic edge bands.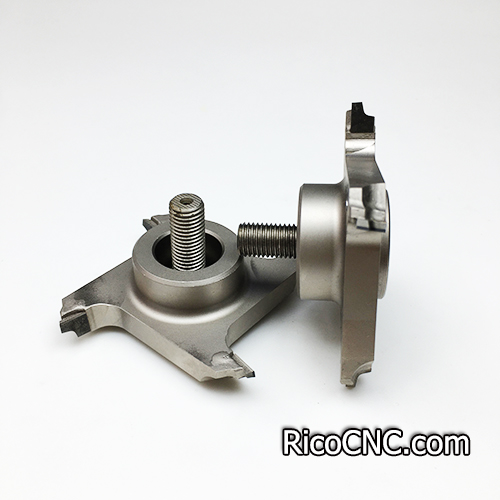 Specification for edge rounding cutters DP HSK 25R - HOMAG FF, IMA

Feature

Value

R = Radius

2,0 [mm]

Ø D = Cutting circle diameter

77.5 [mm]

Ø D1 = Basis cutting circle diameter

70 [mm]

a = Distance to machine

16.5 [mm]

b = Hub width

23 [mm]

Ø d = Bore diameter

HSK 25R [mm]

Z = No. of teeth

4

nmax = maximum RPM

24,000 [min-1]

L/R = cutting direction

Leuco 177659 L

Leuco 177660 R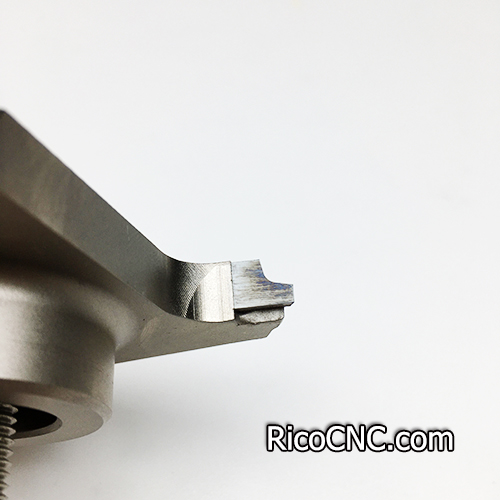 Edge rounding cutters have straight or shear angle blanks and radius/inclined shape of the teeth, widely used on Biesse, Homag, IMA, and SCM-Stefani edgebanding machines.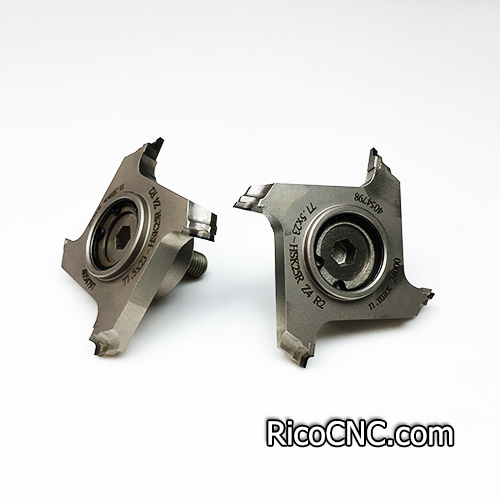 RicoCNC can offer a variety of edge banding machine parts, such as rubber pressure wheels, track chain pads, cloth polishing wheels, PCD pre mill cutter, etc.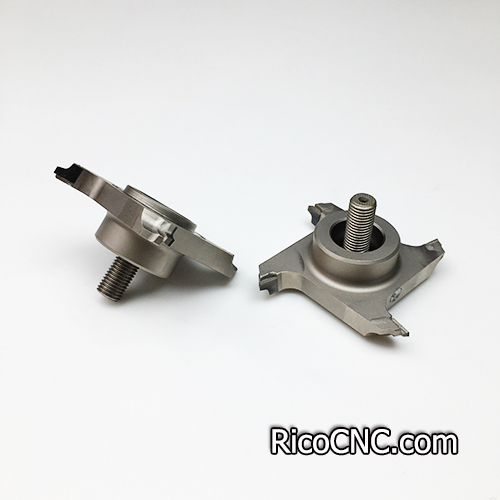 Here is a one-stop market for woodworking machinery parts & tools. If you have any needs, please don't hesitate to contact us.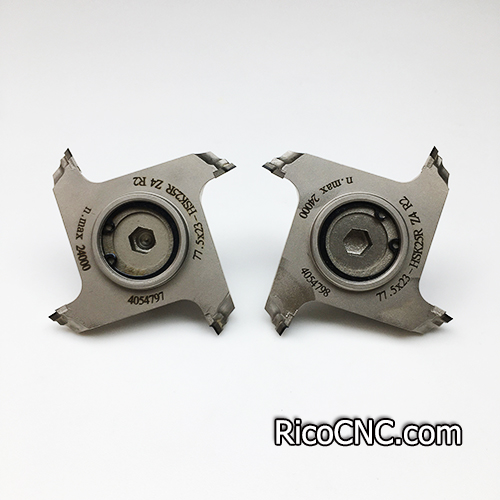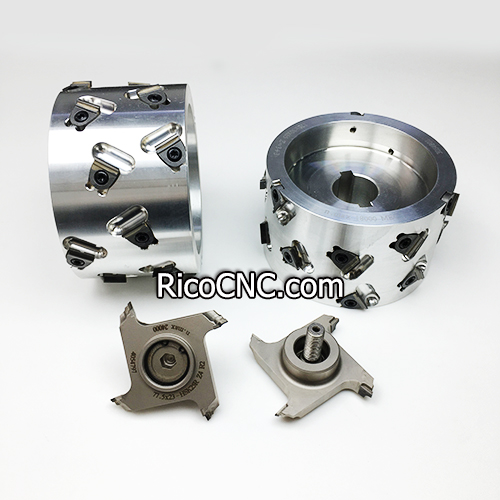 Contact Us