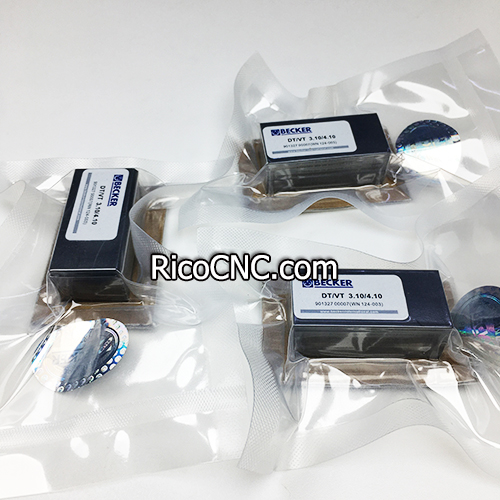 Original BECKER Carbon Vanes 90132700007 WN124-003 for Pump DT/VT 3.10/4.10

These carbon vanes are used for the following model of vacuum pump: DT3.10, VT3.10, T3.10, DT4.10, VT4.10, T4.10, EVE-TR-10. This is Becker original set of vanes 90132700007 WN124-003. This set includes 7 vanes, which are made of carbon.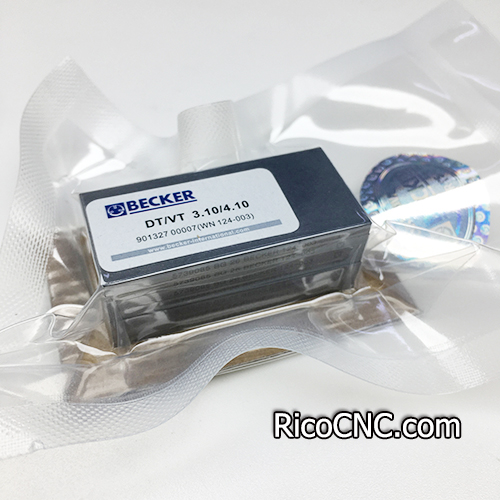 It can be used for VST EVE-TR-10 vacuum cup, Schmalz part number 10.03.01.00132.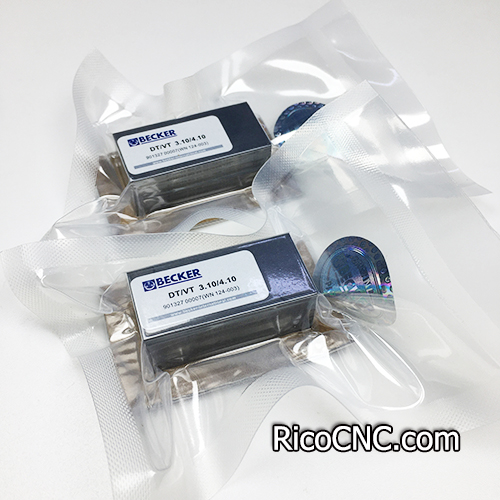 Carbon vanes are used for dry-running vacuum pumps and compressors. They are subject to wear and need to be replaced according to the operation manual.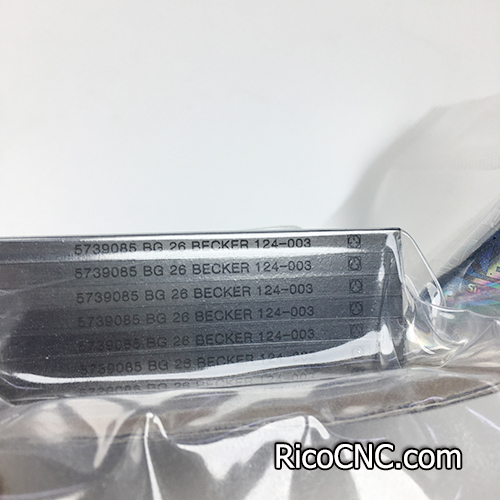 Specification of original Becker graphite blades 90132700007

| | |
| --- | --- |
| Vane code | 901327 00007 (WN124-003) |
| Manufacturer | Becker |
| Vane dimensions: | 55x27x3mm |
| Suitable pump model | DT/VT 3.10/4.10 |
| Number of Vanes per pack | 7 pcs |
| Vane material | Carbon |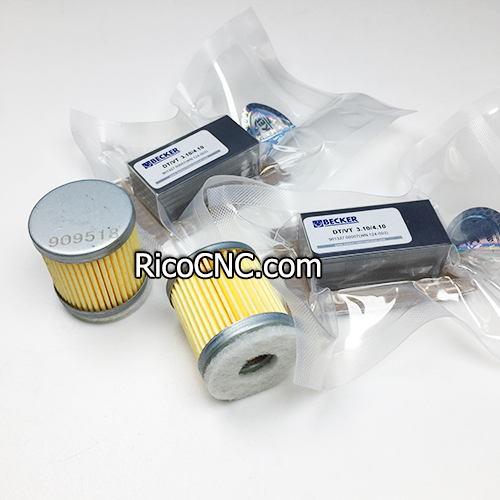 Becker alternative air filters are also available here.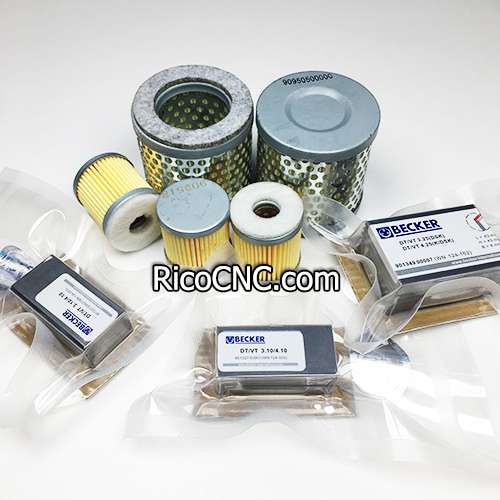 RicoCNC can offer a wide range of original Becker carbon vanes and filters, such as WN124-032, WN124-033, WN124-034, WN124-031, WN124-003, WN124-080, WN124-082, WN124-120, WN124-161, WN124-162, WN124-163, WN124-195, WN124-210, WN124-211, WN124-212, WN124-213, WN124-220, WN124-205, WN124-207, etc. Air filters are also available here.

They are in stock. Lead time is usually 3 working days.

We guarantee 100% Becker genuine. Welcome to contact us for the quote!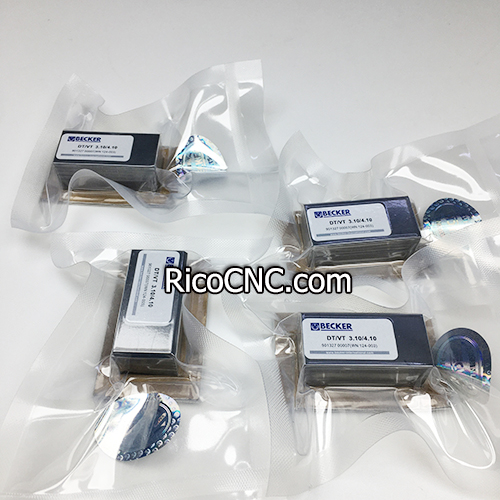 Contact Us