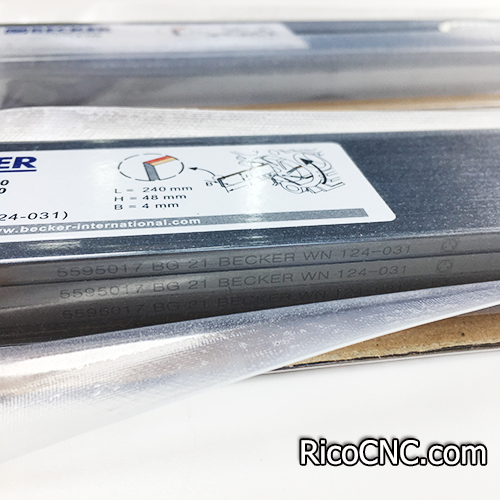 Genuine Becker Carbon Vanes WN124-031 90133400004 for Vacuum Pump

This part is Becker WN 124-031 | 901334 00004 vanes for the vacuum pump. Becker 90133400004 carbon vanes are widely used in KDT / KVT 2.140, KDT / KVT 3.140 KL 1.140 Becker vacuum cup.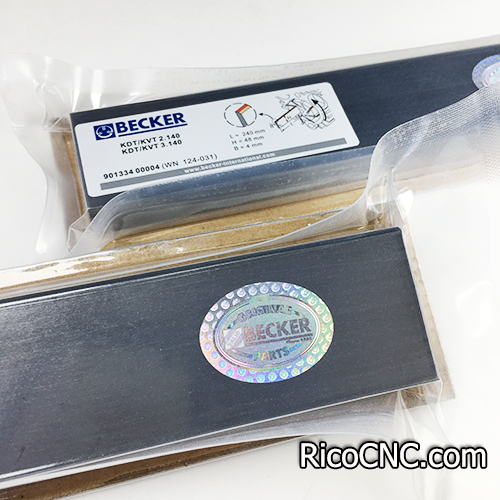 Carbon vanes are used for dry-running vacuum pumps and compressors. They are subject to wear and need to be replaced according to the operation manual.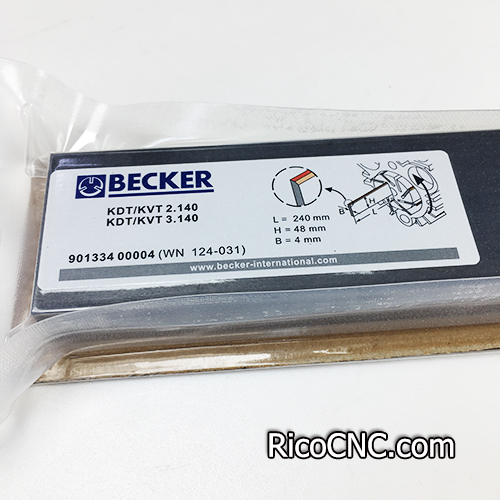 This set includes 4 vanes, which are made of carbon. The dimension is 240-48-4 mm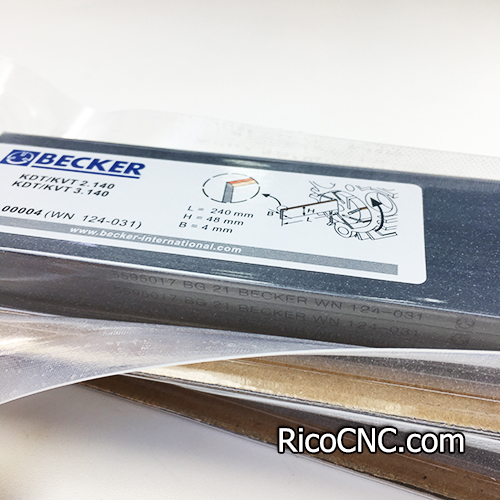 Specifications of Becker WN124-031 90133400004 carbon vanes:
Becker Pump Model:

KDT 2.140

KDT 3.140

KL 1.140

KVT 2.140

KVT 3.140

Becker Vane Nr.:

Schmalz Pump Model:

Vane Size (L*H*T) mm:

Vane Thickness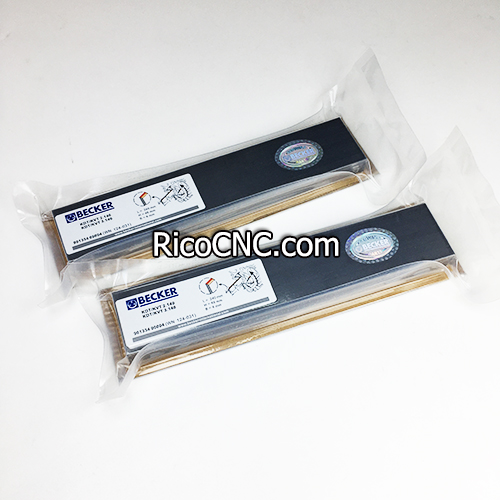 RicoCNC can supply a range of original Becker pump vanes with different sizes.

Welcome to contact us to get the quote!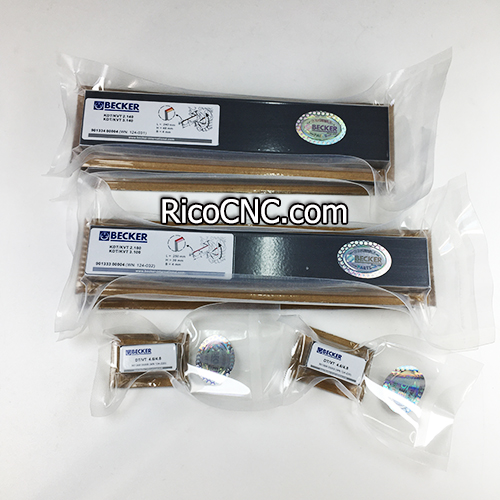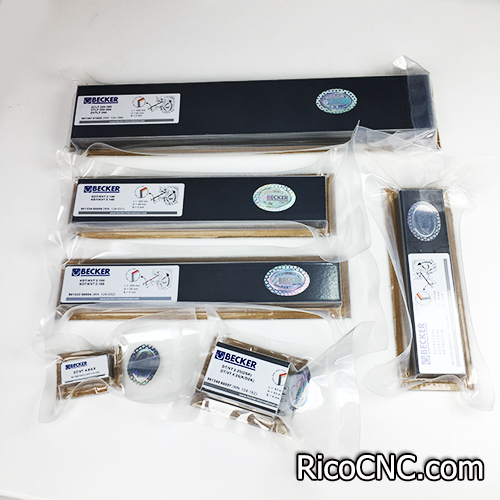 Contact Us