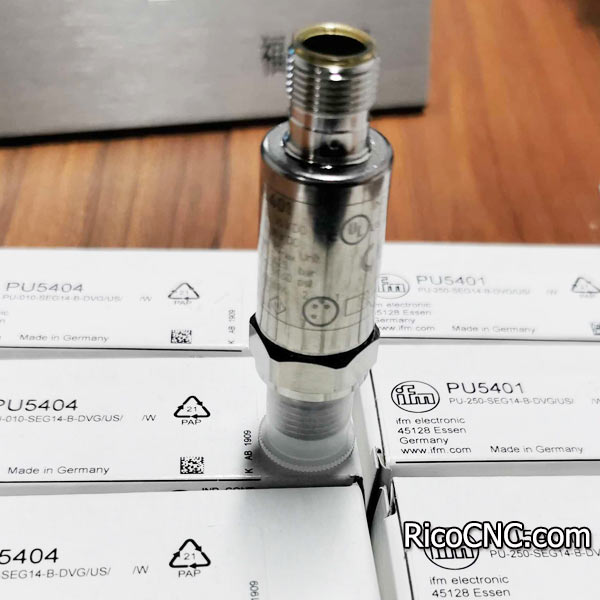 IFM Electronic PU5400 Pressure Transmitter IFM Efector Pressure Sensors
This is IFM Electronic pressure transmitter IFM Efector pressure sensors.
Model: PU5400
Besides, we also have more models: PU5404, PU5403, PU5402, PU5401.
Pressure rating: 1000 bar
Operating voltage: 16...36 V DC
Connection: M12 connector
SKU: GIRUJQJBNMK67U
Output function: 0...10 V analogue
Bursting pressure min.: 1700 bar
Electrical design: DC
Product Name: PU5400
Application: Type of pressure: relative pressure, Group 2 fluids according to the Pressure Equipment Directive (PED),, group 1 fluids on request
Characteristics deviation : < ± 0.5
Protection: IP 67 / IP 69K
Shortcode: PU-400-SEG14-B-DVG/US/ /W
Ambient temperature: -40...90 °C
Medium temperature: -40...90 °C
Measuring range: 0...400 bar
RicoCNC is a reliable CNC spare parts supplier based in China. You can find a number of CNC machine parts here, such as CNC tool holders, collets, nuts, pull stud, collet spanner, toolholder tightening fixture, tool holder forks, CNC machining center parts and edge banding machine parts.
Welcome to contact us if any inquires!
Contact Us