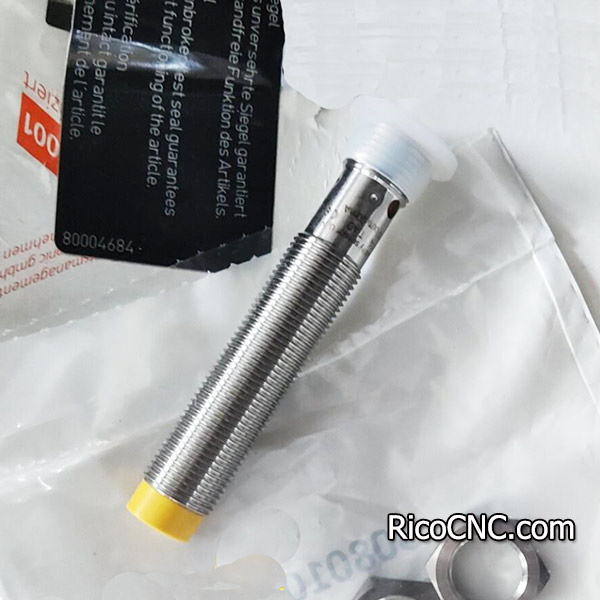 IFM Electronic GF711S Inductive Safety Sensor GIFA4004-2PS/SIL2/V4A/US
Model: GF711S (GIFA4004-2PS/SIL2/V4A/US)
The non-flush-mountable inductive safety sensor GF711S from ifm efector reliably detects, among other things, component defects, short circuits or cross-circuits in mobile and rough applications.
Product Attribute: Attribute Value
Alternate Mfr Part Number: GIFA4004-2PS/SIL2/V4A/US
Connection: M12 Connector
Connection Type: M12 4-Pin
Display: Power: 1 x LED green; signal: 1 x LED yellow
Housing Length: 70 mm
IP Rating: IP65 ; IP67
Material: stainless steel (1.4404 / 316L); PBT
Measurement Range: 4 mm
Mounting Style: Non-Flush Un-Shielded
Operating Voltage Range: 19.2 to 30 VDC
Output: PNP-NO
Output Current: 100 mA
Output Type: PNP
Primary Type: Inductive Proximity Sensors
Product Type: Fail-safe inductive sensor
Range Temperature: -25 to 70 C
Shielding: Unshielded
Supply Voltage: 19.2-30 VDC
Switching Current: 100 mA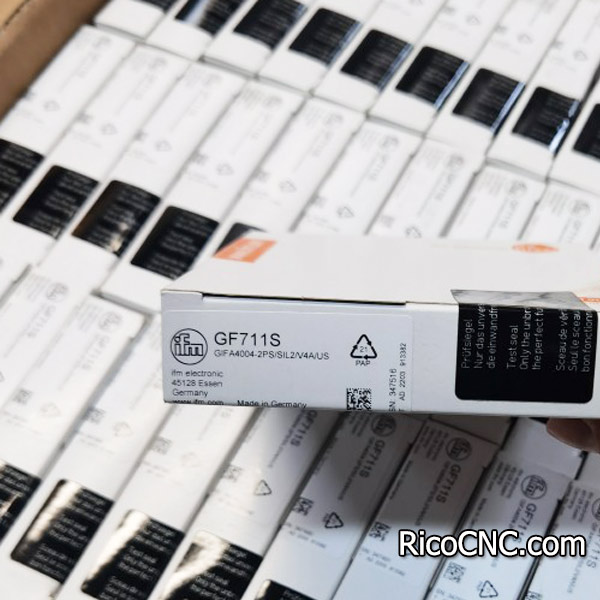 RicoCNC is a reliable CNC spare parts supplier based in China. You can find a number of CNC machine parts here, such as CNC tool holders, collets, nuts, pull stud, collet spanner, toolholder tightening fixture, tool holder forks, CNC machining center parts and edge banding machine parts.
Welcome to contact us if any inquires!
Contact Us