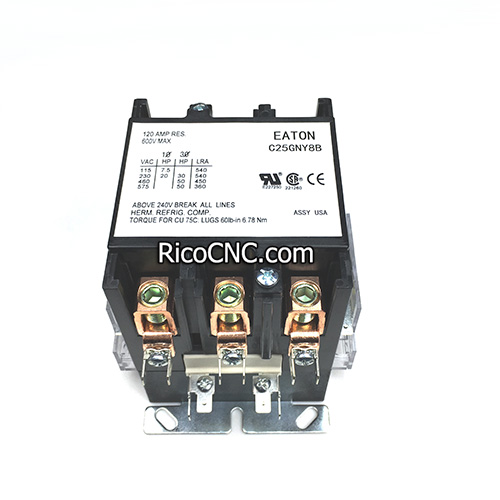 Eaton C25GNY8 C25GNY8B Plasma Contactor AC120V 90A coil 50/60Hz
The C25GNY8 is a non-reversing definite purpose Control Contactor feature open with metal mounting plate. New part number is C25GNY8B.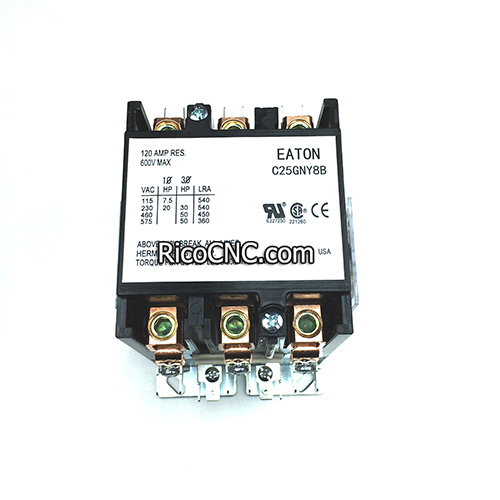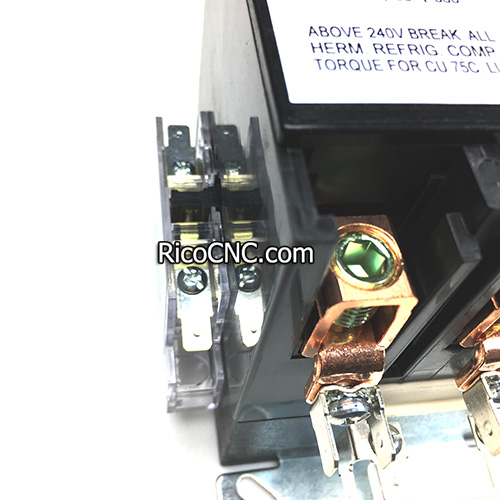 Eaton C25GNY8 Contactor General Description:
Definite Purpose Control Contactor, Non-reversing, Open with metal mounting plate
• Non-reversing
• Open with metal mounting plate
• 90A, two- and three-pole
• Contactor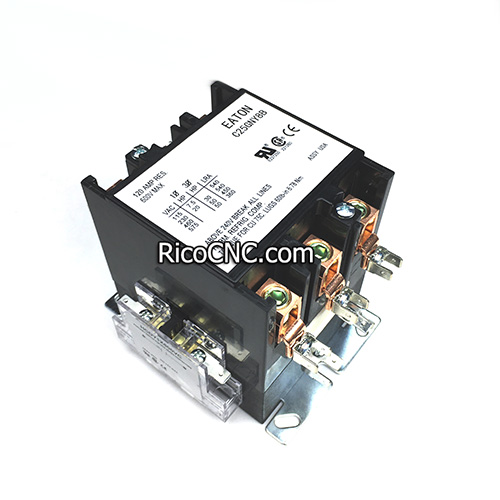 Eaton C25GNY8 C25GNY8B features:
• The contactor is sensitive and the carrying capacity is stronger.
• The screw is made of hardware, is not easy to rust, has a long service life, stable connection and good electrical conductivity.
• The contactor is an industrial appliance that uses a current flowing through a coil to generate a magnetic field that closes the contacts to achieve a controlled load on the electrical device.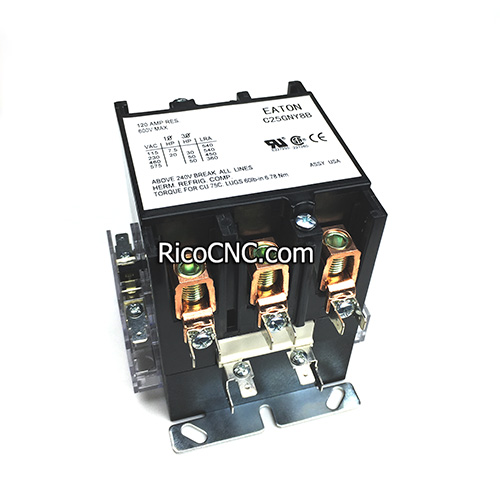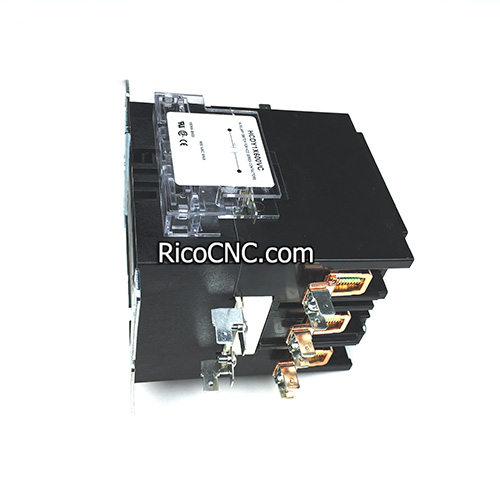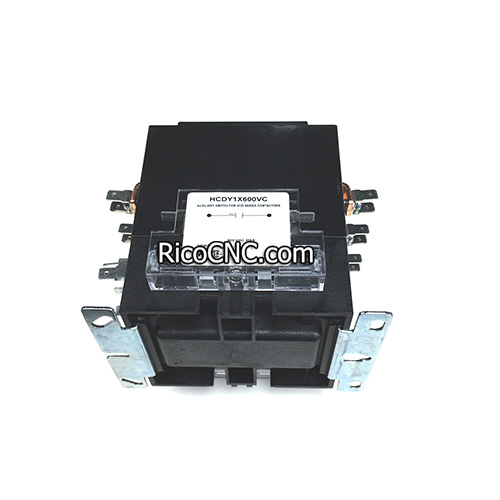 RicoCNC supplies a range of CNC accessories and tools for machine maintenance. If any needs welcome to contact us.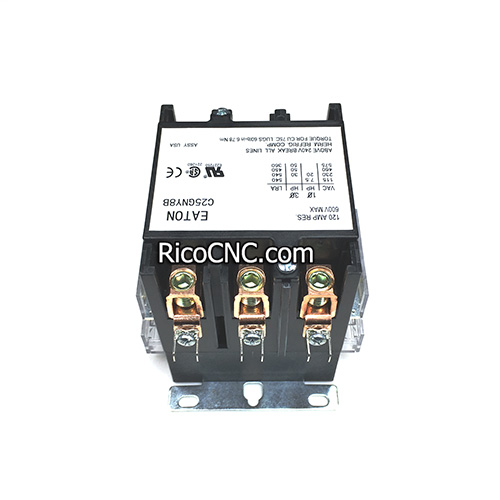 Contact Us