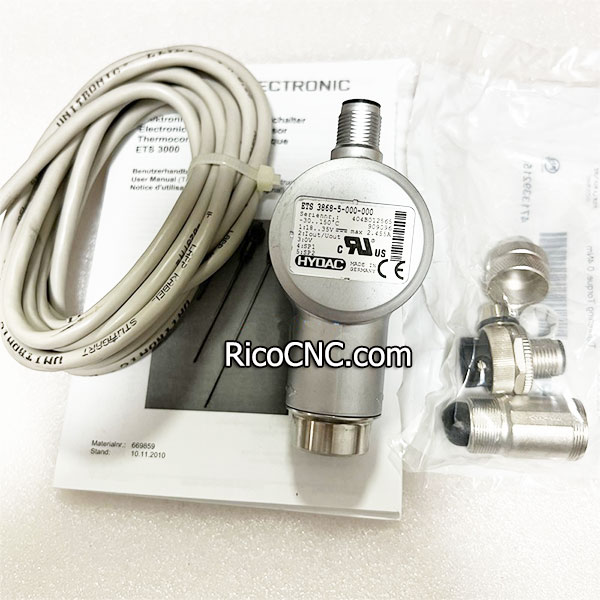 a
HYDAC ETS 3868-5-000-000 Electronic Temperature Switch 909096
Description
-Product Type: Electronic Temperature Switch
-Product Key: ETS 3868-5-000-000
-Length: 167mm
-Width: 114mm
-Height: 44mm
-Category: ETS 3800 Temperature Switch with Temperature Probe
-Hydac 00909096 Elec. Temperature Switch
-w/ female cable connection M12x1, 4 pole,
-M12x1, 5 pole, male electrical connection,
-2 Switching outputs and 1 analogue output,
-Separate Temperature Probe,
-Standard
RicoCNC is a reliable CNC spare parts supplier based in China. You can find a number of CNC machine parts here, such as CNC tool holders, collets, nuts, pull stud, collet spanner, toolholder tightening fixture, tool holder forks, CNC machining center parts and edge banding machine parts.
Welcome to contact us if any inquires!
Contact Us