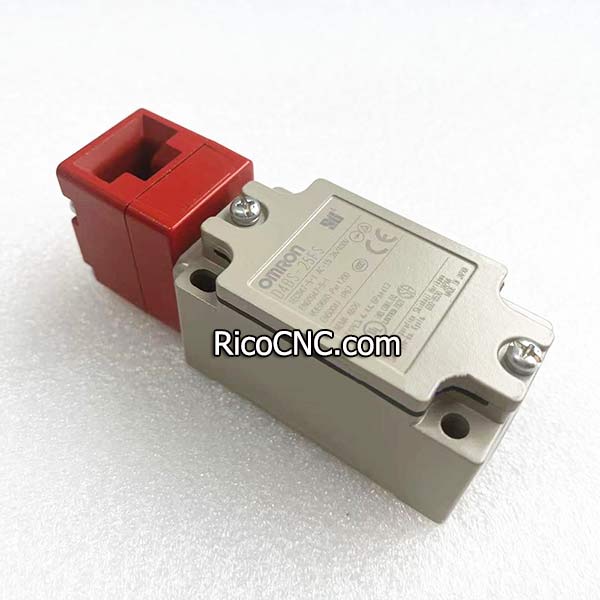 OMRON D4BS-25FS Safety Interlock Switch Switch Safety DPST 10A 120V
This safety door switch is designed to shut off control circuits when protective doors are opened on machine tools and other pieces of equipment.
Product Status: Active
Type: Non-Locking
Circuit: DPST-NO/NC
Current Rating (Amps): 10A (AC)
Voltage Rating: 120VAC
Holding Force: 2kgf
Actuator Type: Panel Disconnect
Termination Style: Screw Terminal
Conduit Thread Size: G1/2
Operating Temperature: -40°C ~ 80°C
Ingress Protection: IP67 - Dust Tight, Waterproof
Base Product Number: D4BS
Other Names: 11013-0002 or D4BS-25FS-ND or SW1491or D4BS25FS
RicoCNC is a reliable CNC and industrial automation spare parts supplier based in China. You can find a number of CNC machine parts here, such as CNC tool holders, collets, nuts, pull stud, collet spanner, toolholder tightening fixture, cnc tooling systems, tool holder forks, CNC machining center parts and edge banding machine parts.
Welcome to contact us if any inquires for automation parts!
Contact Us