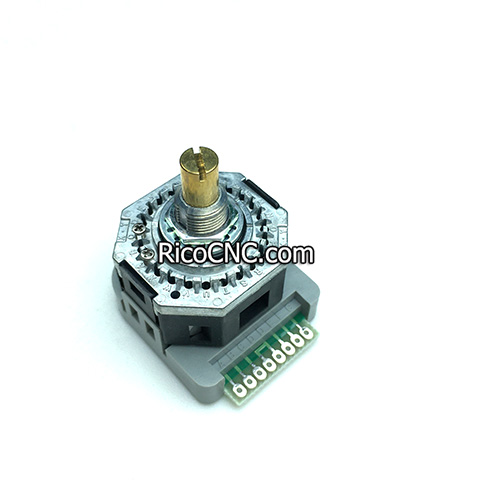 Fuji Electric FA Rotary Switch Type AC09-RX for Linear Motion Control of the Equipment
This AC09-RX switch is a basic type M9 nut Real binary code 30 degree switch.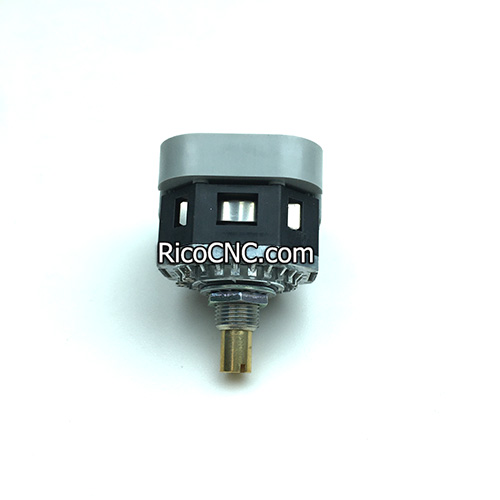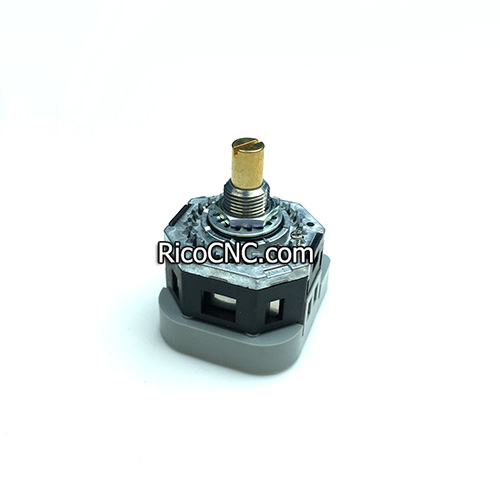 AC series rotary switches offer a wide choice of output codes. They feature sliding Au-flashed contacts for high contact reliability. Inhibitor and parity check circuits guard against switch malfunctions caused by error signals. With only seven connections to make, these switches are an economical solution to multi position switching needs.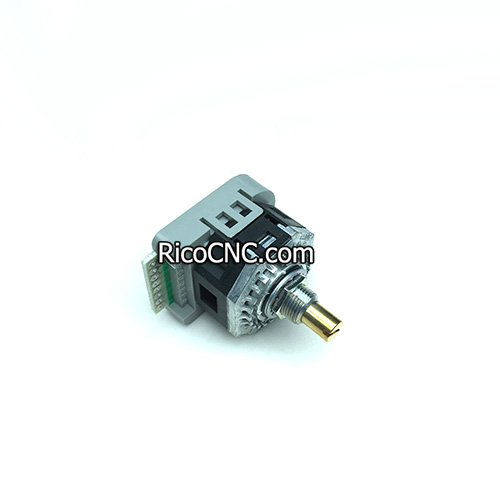 AC series switch Design Features:
• Au-flashed contacts for high contact reliability.
• The protection of operator section meets the IP65 (IEC), so these switches can be used in oil-splash environments, such as on machine tool control panels. (Except for AC32)
• A wide choice of output codes fits a broad range of applications. Available step angles are 15, 30, and 360°/26 (13.85°).
• Real binary code, complementary binary code, and real gray code are available.
• Switches are available with connectors or with lock rings for easy handling.
• Stopper screw positions are user selectable.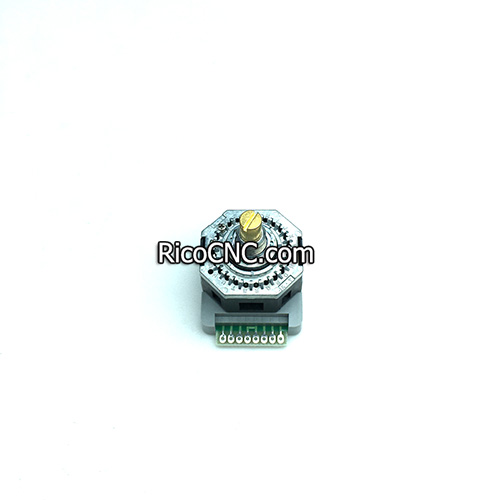 There are also other types can be supplied as below:
AC09-RY
AC09-RZ
AC09-RX
AC09-GY
AC09-GX
AC09-GZ
AC09-CY
AC09-CX
AC09-CZ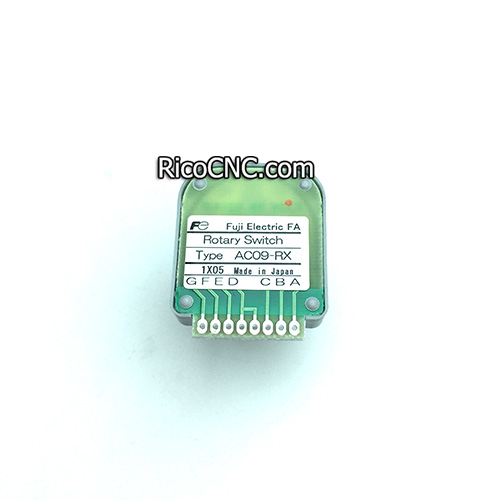 RicoCNC can supply various of CNC spare parts, automation parts and other spare tools, please check our website, if you can not find, please contact us for more information!
Contact Us