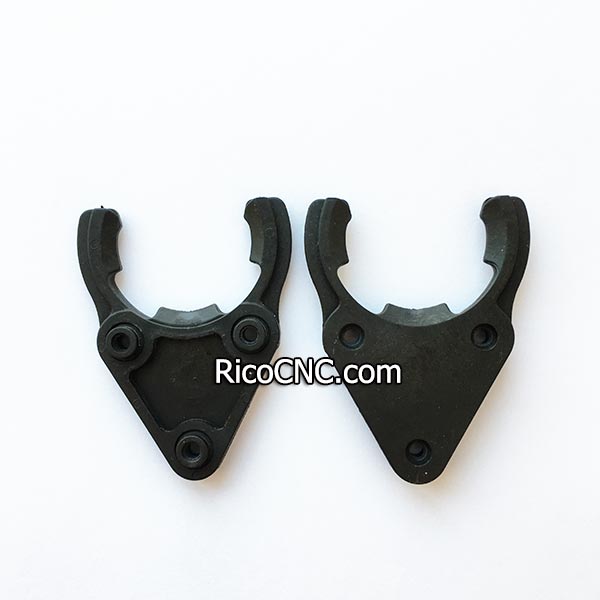 213.85.86.000 TOH Gripper Jaw HSK 40 for Mikron HSM XSM CNC

This 213.85.86.000 TOH gripper jaw HSK 40 CNC tool clip is HSK 40E fork for Mikron CNC machining centers. It is easy to found on MIKRON XSM 400 U 5 axis machining center, MIKRON HSM 400 LP, HSM 500 CNC high speed milling machine, MIKRON HSM 700 vertical machining center.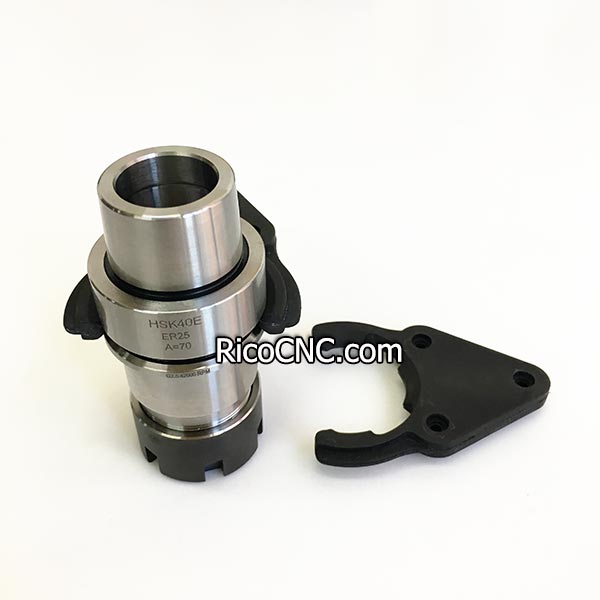 600005340 Mikron HSK 40E Tool Change Fork Specifications:
1. Made in China, famous brand.
2. Imported POM plastic material, high quality, reinforced and anti-explosion.
3. Dynamic balance grade: G2.5, 30000rpm
4. Yaw precision: 0.005mm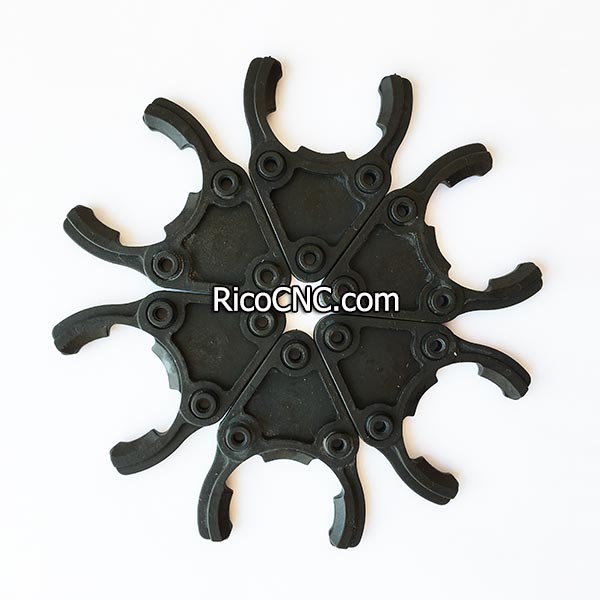 HSK 40 plastic tool fingers for CNC Mikron are sufficient stock for quick delivery.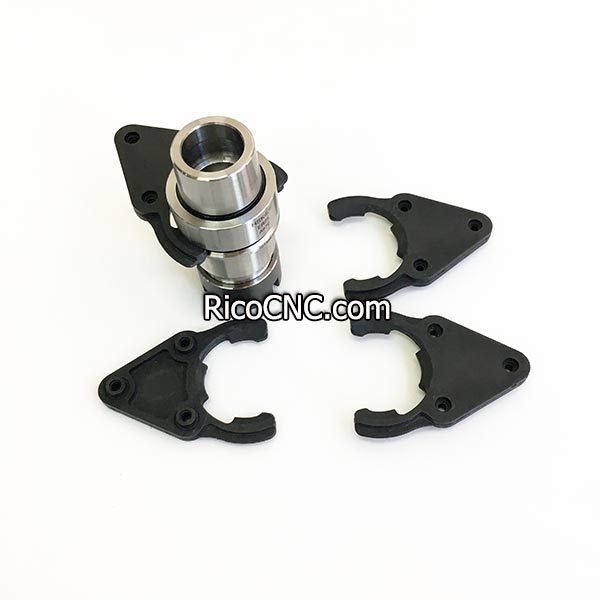 RicoCNC can offer a comprehensive range of tool holder clips and tool holder collet chucks for ISO, HSK, CAT and BT series. Also offers CNC router bits, wood lathe knives, CNC vacuum suction cups and other CNC parts.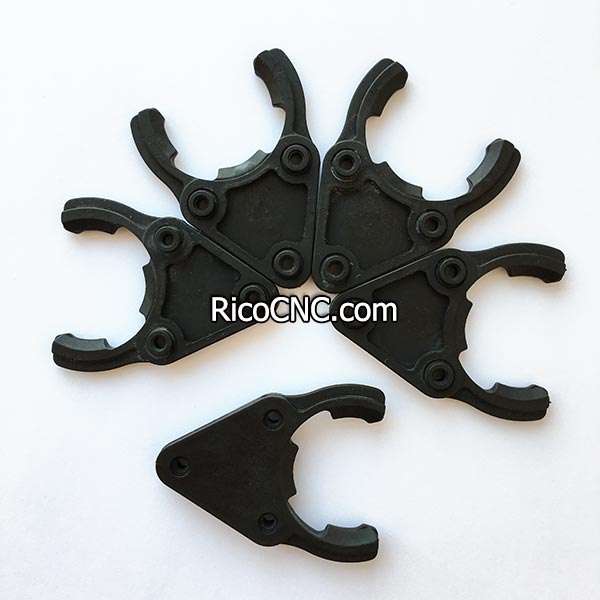 We suggest you hold some spare parts in stock, to reduce downtime due to missing parts.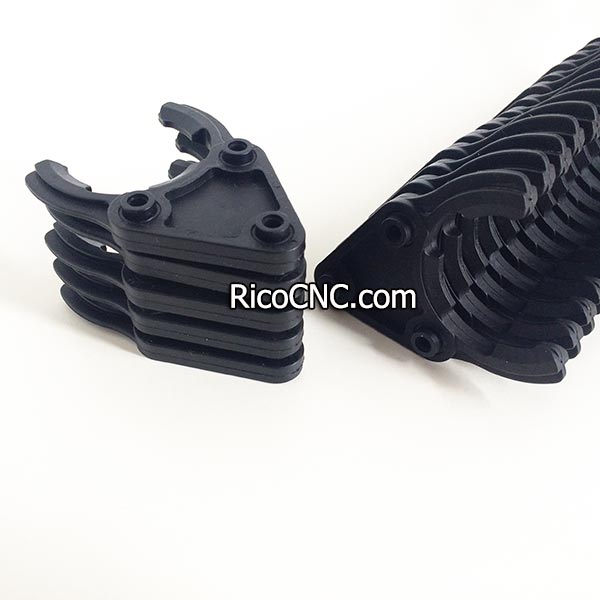 Welcome to get in touch with us!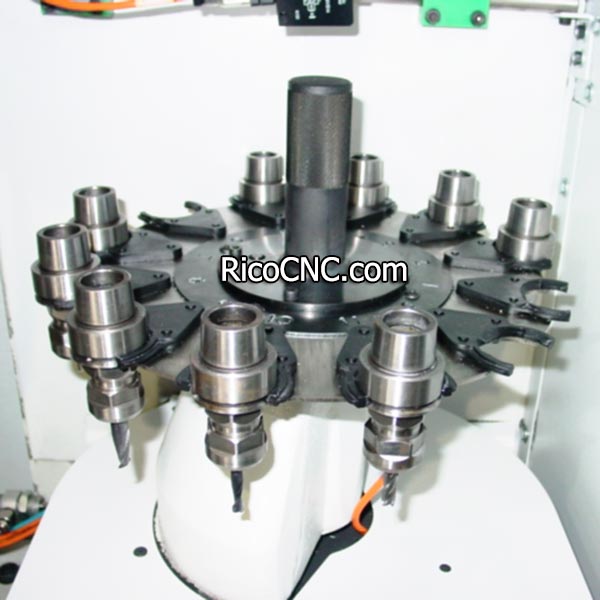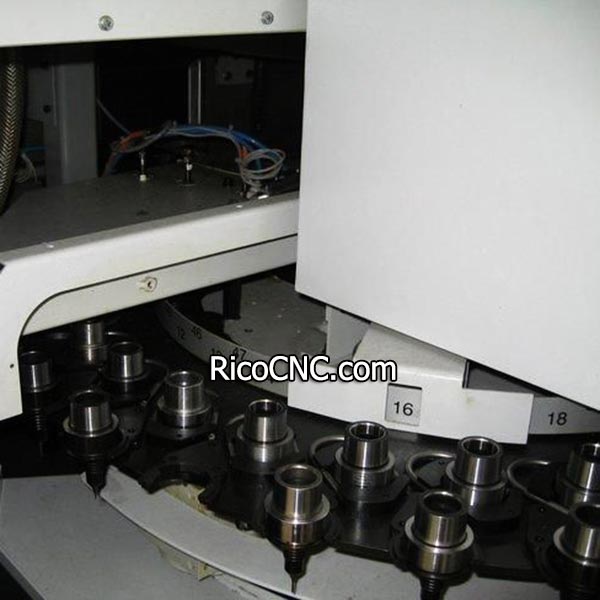 Contact Us