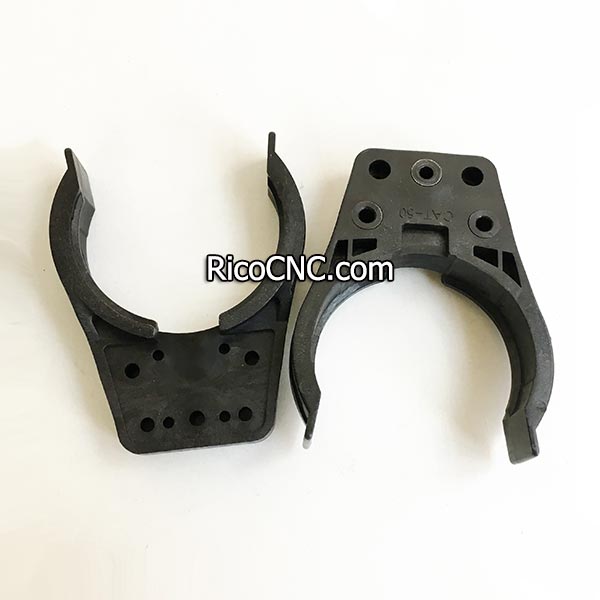 Black Plastic CAT50 Tool Holder Grippers Fingers for CNC Mill ATC Tool Changer

This black CNC tool clip is a CAT50 tool holder clip. It is gripper assy for CAT50 used to clamp CAT 50 tool holders in a CNC mill. CAT50 collet holder is a CAT series collet chuck used in CNC metalworking. CAT tooling widely used standard of conventional milling tooling in the U.S. CAT50 tool finger clip looks the same as BT50 tool clips from the appearance, but the clamping size is different.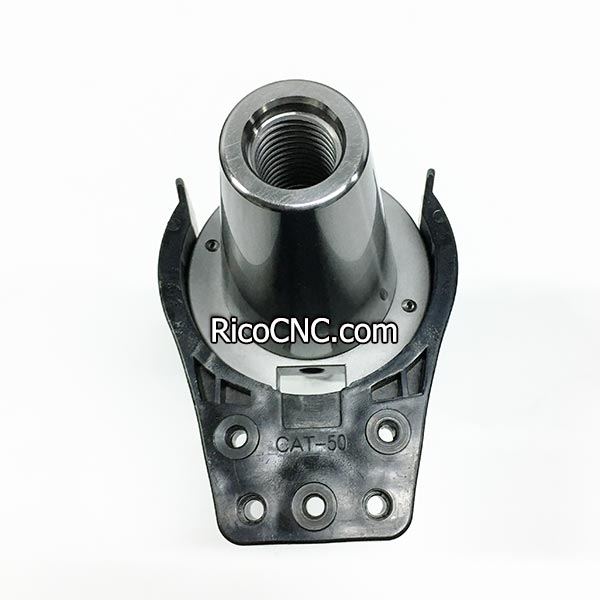 CAT 50 Taper CNC Clamping Fork Specifications:
1. Made in China, famous brand
2. Nylon material, high quality, reinforced and anti-explosion, durable service life
3. Constructed of Steel plate insert, heavy loading capacity
4. Dynamic balance grade: G2.5, 30000rpm
5. Yaw precision: 0.005mm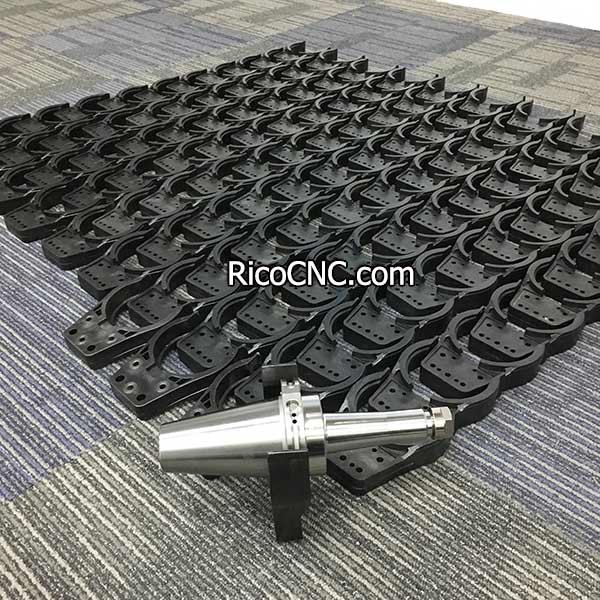 CAT 50 ATC grippers are available in stock for quick delivery.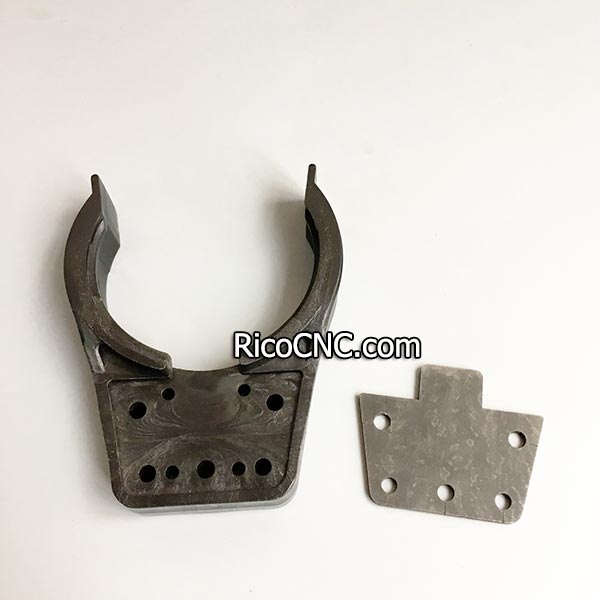 RicoCNC is able to offer you the correct CNC tool holder gripper replacement for your auto tool changer magazines, such as CAT40, BT40, BT30, HSK63 etc. If you are looking for a CNC tool clamping gripper for your CNC machine, please contact us.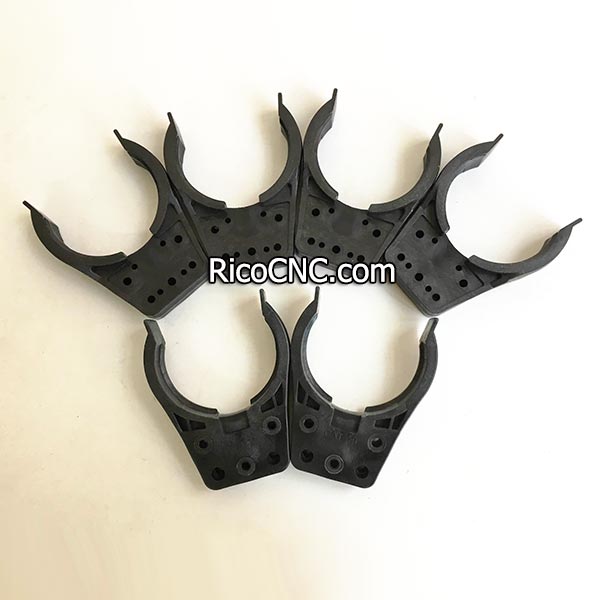 We could help you to select CNC tool forks. Here is a reliable source for CNC machine consumables.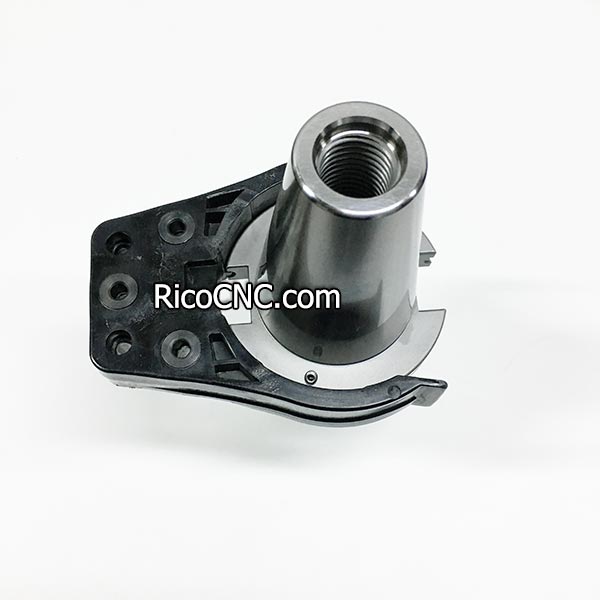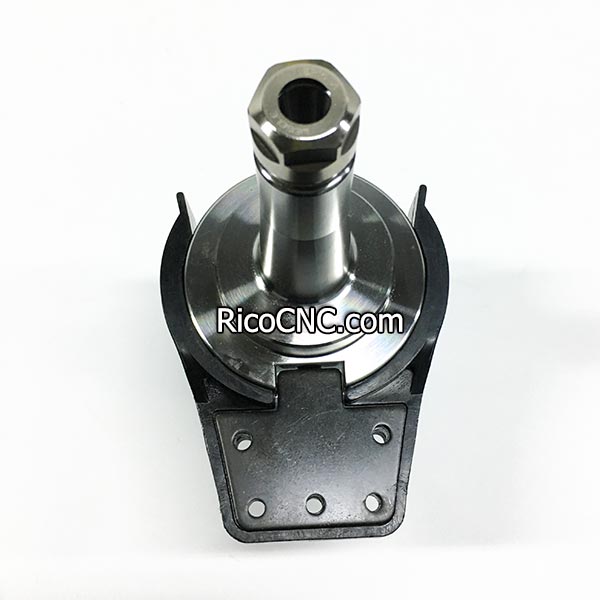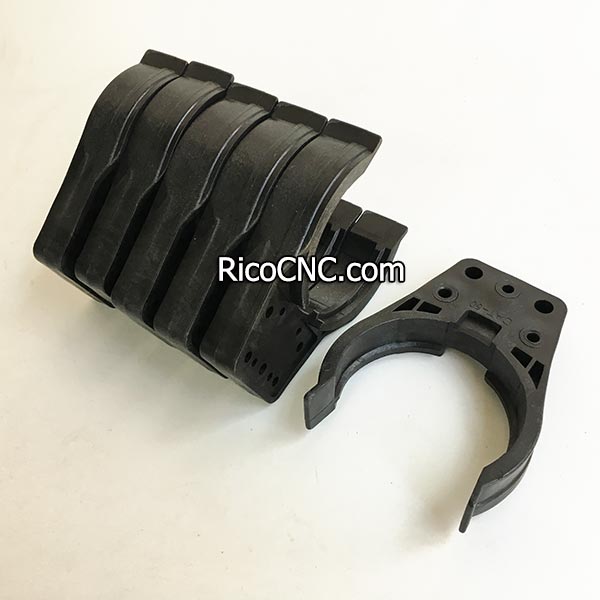 Contact Us