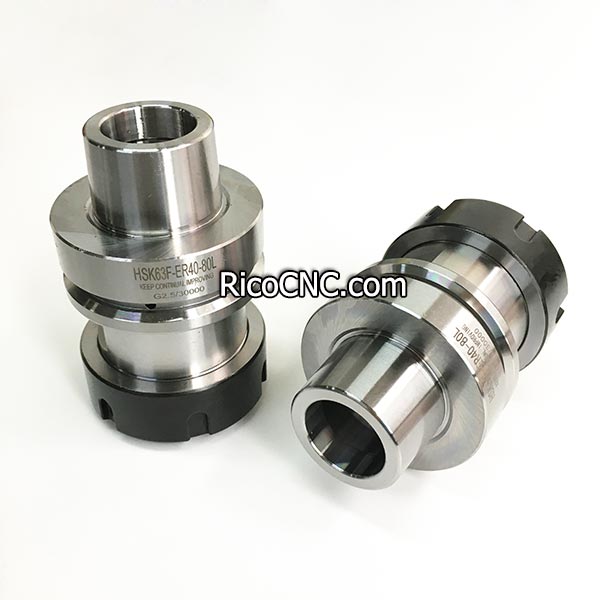 HSK63F ER40 Collet Chuck Tool Holder HSK 63F Taper for Woodworking CNC Router Machines

This HSK63F toolholders is fit with ER40 collet and nut for CNC Routers. HSK 63 F style tool holder is the most popular in woodworking machinery. HSK63 ER Collet Chuck Tool Holder is widely used in the cutting field. ER40 collets have a max tool shank diameter of up to a 1″ tool shank diameter.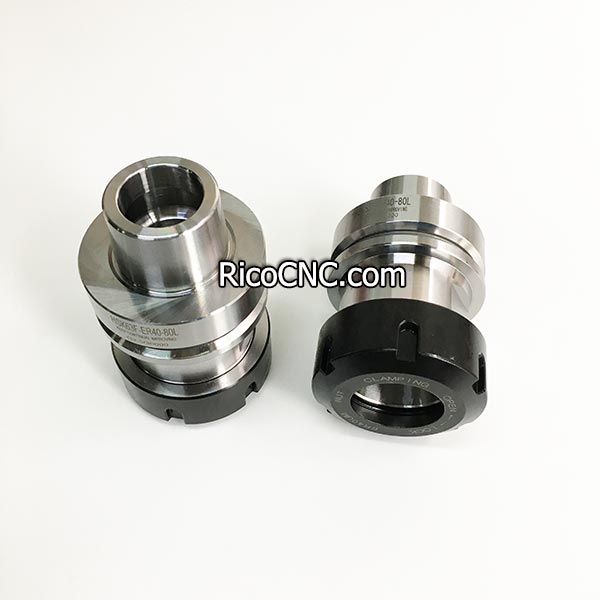 The HSK F63 ER Collet Chucks are designed for new higher speed cutting tools and allow high feeds and speeds to be achieved. The HSK F tool holders are easy to found on CNC machines such as SCM, Biesse, Essetre, Masterwood, Morbidelli, Bulleri, Sicar, Weeke, Busellato, Dubus, Homag, Ima, Felder, Eima, Uniteam, Routech , and Chinese CNC machining centers.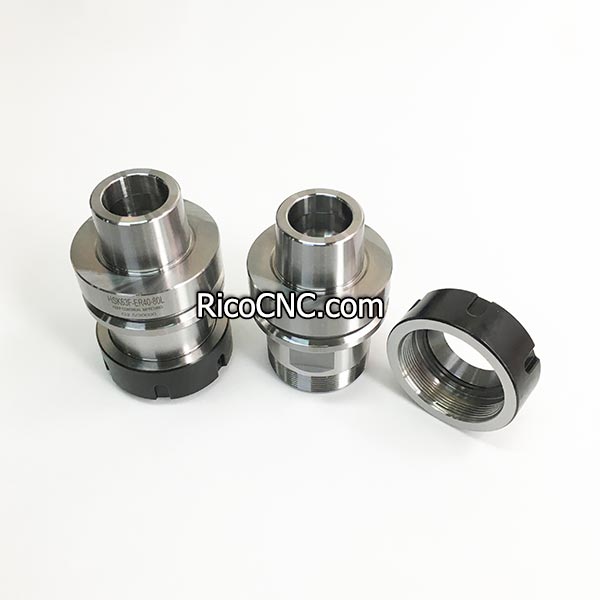 HSK63-ER40-80 CNC Router Tooling Toolholder Features:
Balanced to 30,000 RPM at G2.5 specifications
Material: 20CrMoTi
Precision: within 0.003mm

In accordance with DIN69893
Balanced Collet Nuts are included with HSK F taper toolholders
Availability: In Stock
Gauge Length: A=80mm
Collet Type: ER40, sold separately
ER40 collets available in English sizes from 1/8" to 1"
ER40 collets available in Metric sizes from 3mm to 26mm
HSK63F-ER32-70L tool holders also are available here.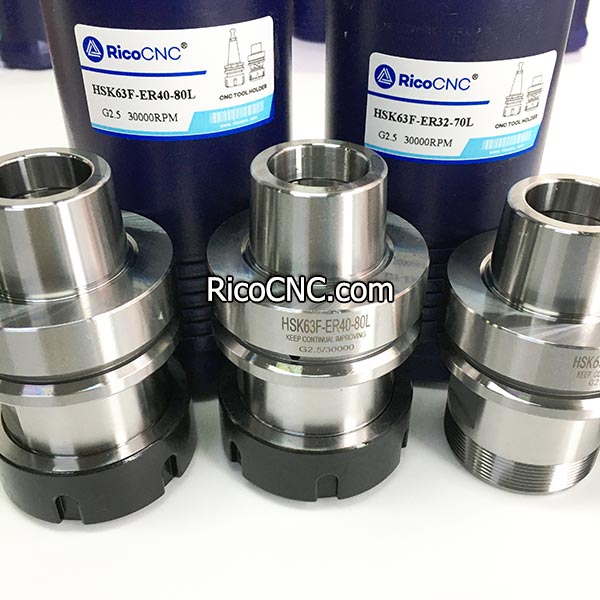 RicoCNC focuses on premium CNC parts for the world market, owning many years of experience in CNC industries, and have shipped CNC machine parts to over 100 countries.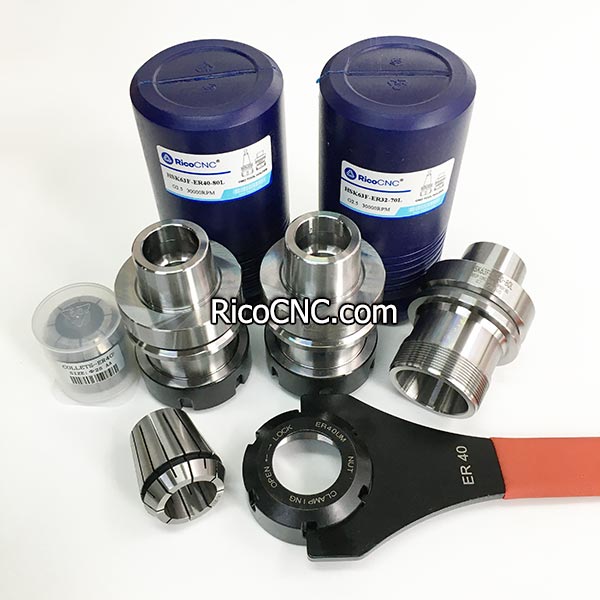 We carry the full line of CNC spare parts and tools, including cnc tool clips, tool holders, spindles, CNC cutter bits, ISO30 toolholders, BT series Collet Chucks, tool holder locking devices, 3D scanners, etc. If you do not see the items you are looking for here, feel free to contact us with your requirements.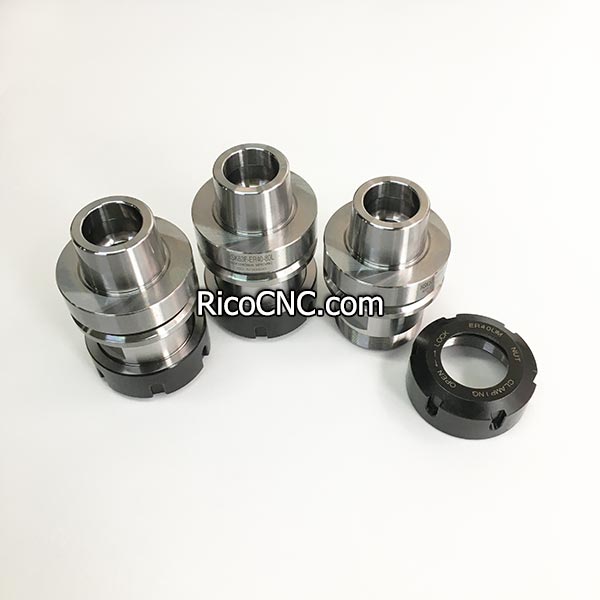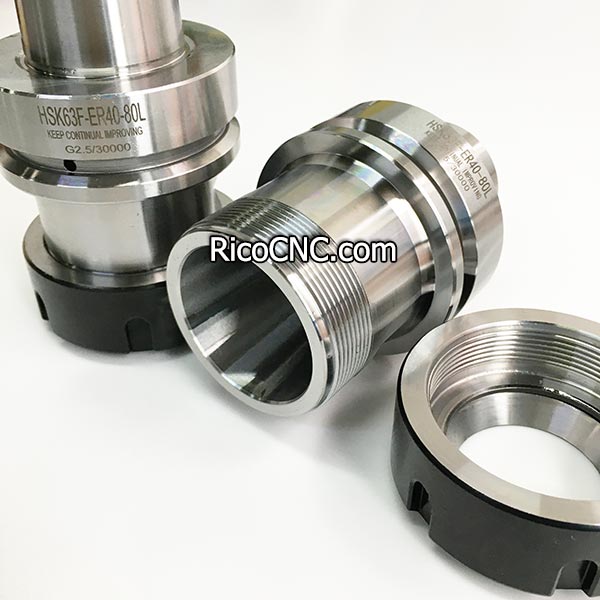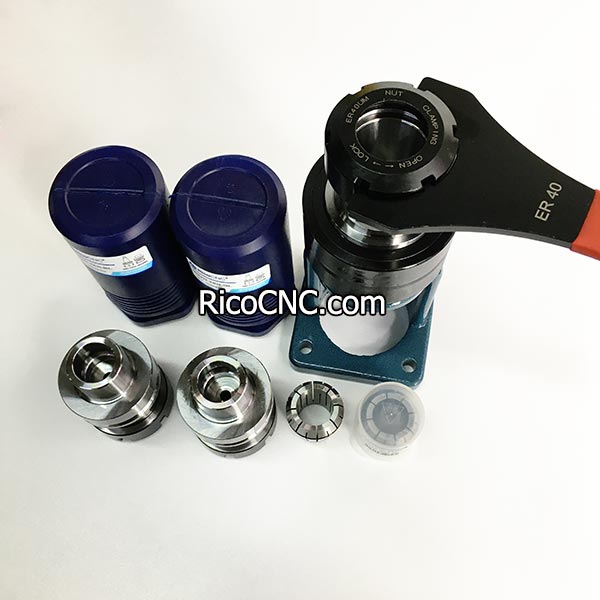 Contact Us