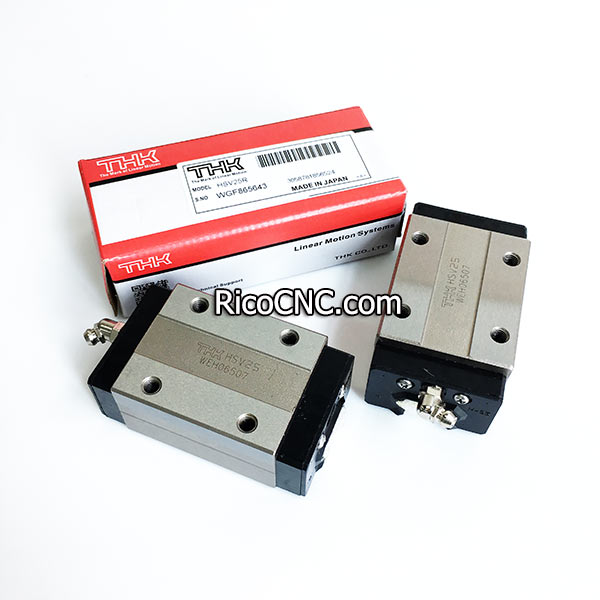 THK HSV25 Linear Guide GK Series Block HSV25R Steel Slide

HSV25R (HSV25) is THK steel slide / guide carriage compact type - heavy duty HSV-R narrow.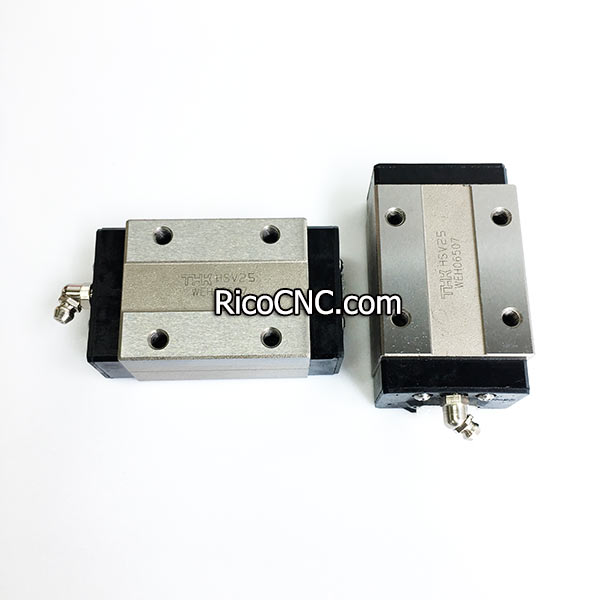 The HSV guide carriage formerly HSR CT is the standard model from THK at particularly favorable conditions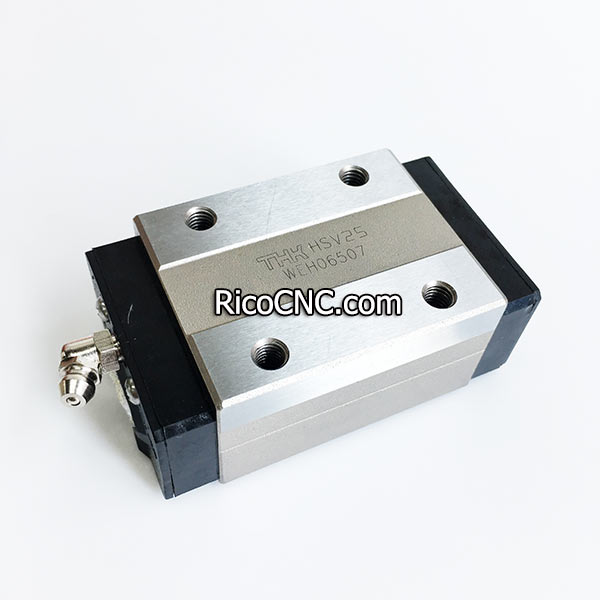 This linear motion guide series can be implemented in all orientations because of this feature. Because this is a full-ball type series, it offered in a wide range of sizes to fit a number of applications, from large scale to small.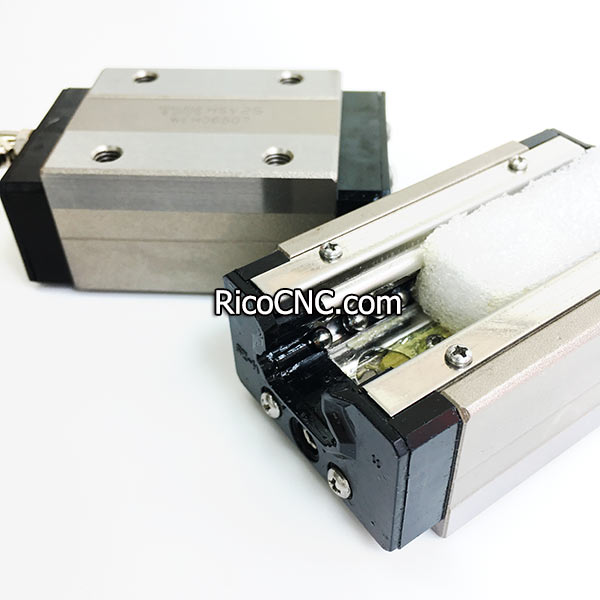 Description: HSV25 R Block
Width: 48mm
Height: 40mm
Load rating - dynamic: 27.6kN
Load rating - static: 36.4kN
Rolling elements: Balls
No. of ball/roller rows: Four-row
Temperature range: from -20 to +80 °C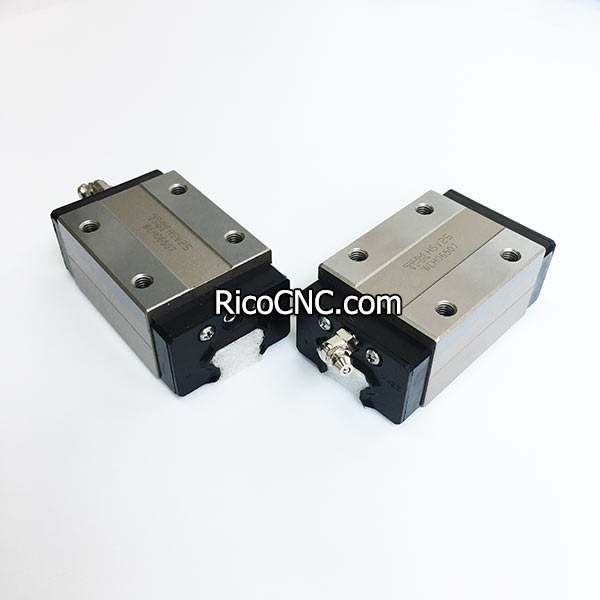 The HSV series inherits the most important features of the best known HSR series. Also in this case, the four-ball recirculating carriages slide on high-precision ground precision guides, are equipped with a ball retention system and the structure of the recirculating fronts guarantees a smooth and silent movement.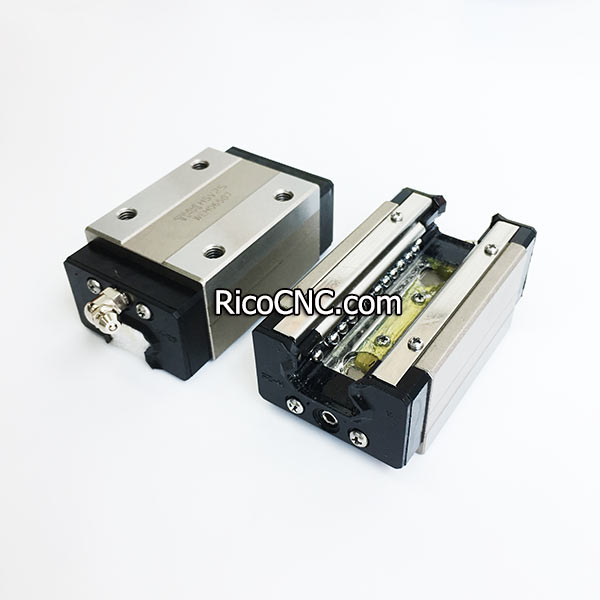 The HSV blocks allows high precision and homogeneous sliding, without forgetting that a well-balanced preload increases its rigidity in the four directions while keeping the friction coefficient constant and limited.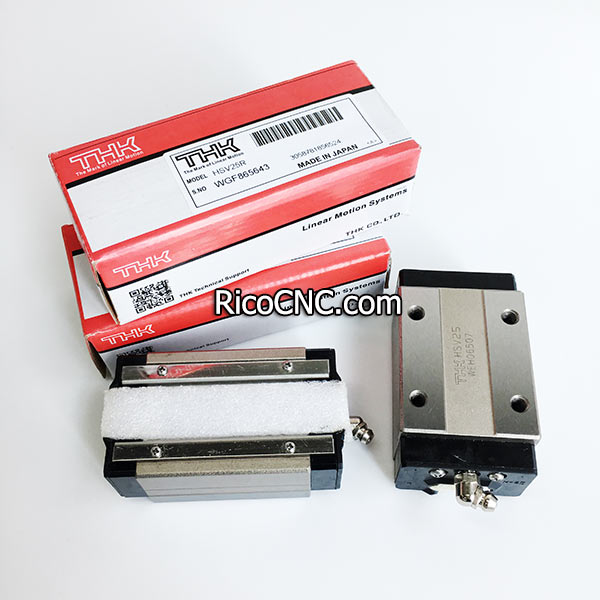 THKSR25V1SSC1 (GK), THK SR35TB1SS, THK SHS 30R, HSV30, HSR30, etc are available here.
RicoCNC supplies a range of linear guide block and rails brands such as Rexroth, INA, THK, HIWIN, PMI, ABBA, STAF, etc. All are original motion products.
If any need of CNC machine parts, welcome to contact us.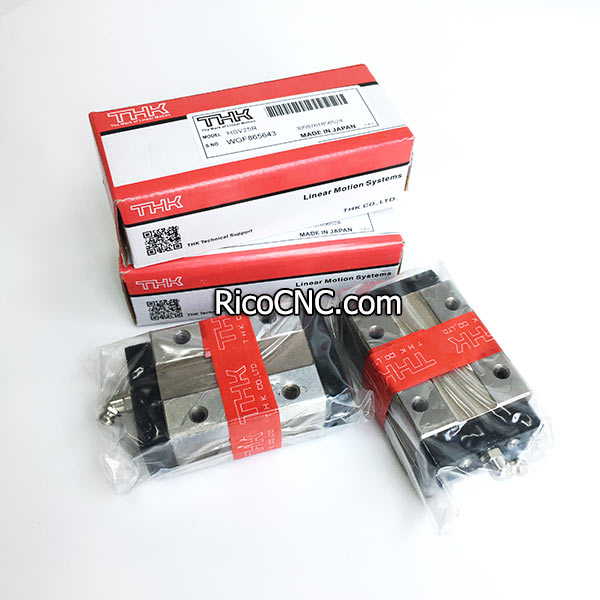 Contact Us