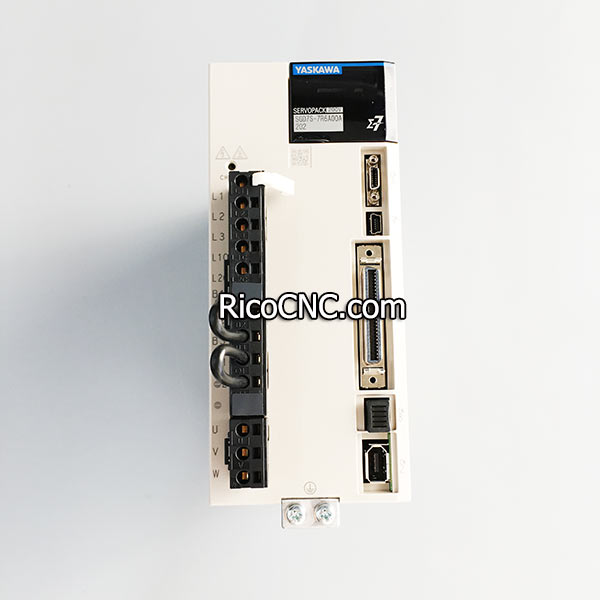 Yaskawa Servopack Amplifier AC Servo Drivers SGD7S-7R6A00A202 for Servo Motor SGM7G-09AFC61

This Yaskawa Sigma-7 SERVOPACKs is 1KW SGD7S-7R6A00A202 AC servo drive.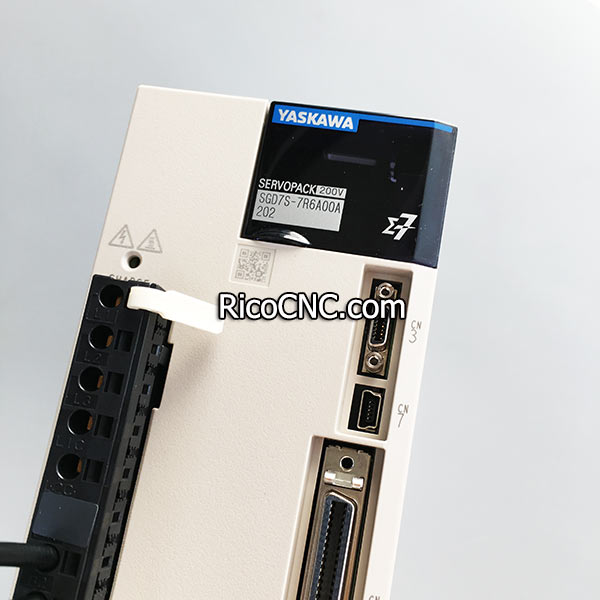 Servo drivers SGD7S-7R6A00A202 cover every automation application need in the industrial plant, such as ATC cnc router, cnc milling machine, cnc lathe, cnc machining center, etc.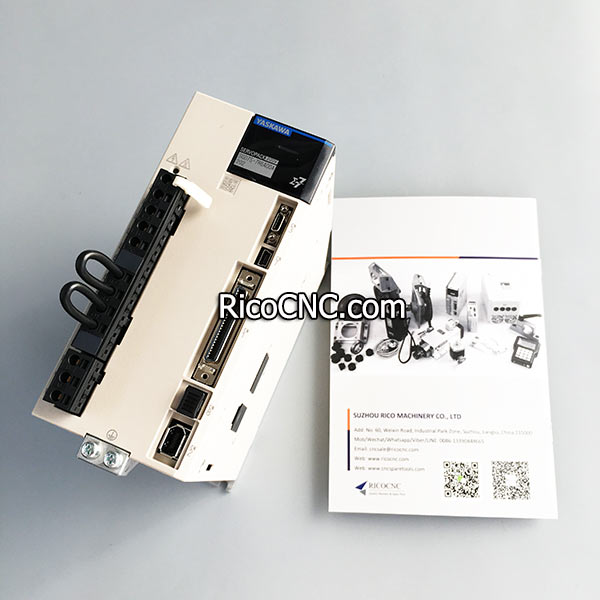 Cooperated with the first class Yaskawa agent in China, RicoCNC supplies genuine brand new Japan Yaskawa servo systems, servo driver and rotary motors.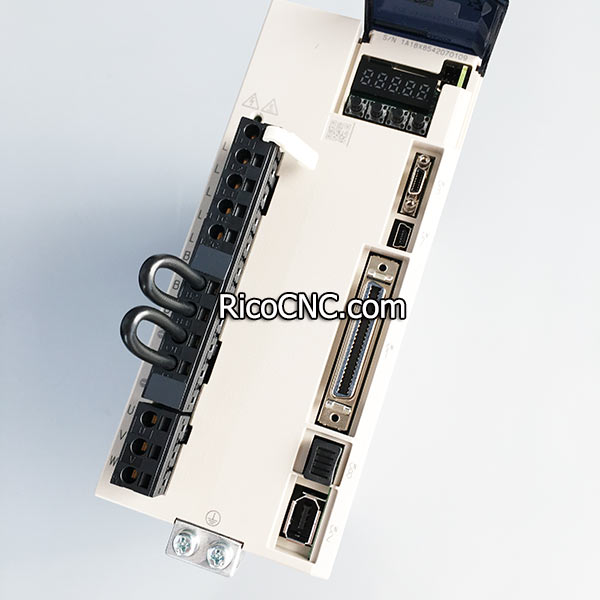 SGM7G-09AFC61 Servo Drive Overview
• Single Axis Amplifier for linear and rotary motors
• SIL 3 for STO, PL-e CAT 3
• Speed frequency response: 3.1kHz
• Advanced Safety functions SS1, SS2, SLS
• Feedback options
• Ripple compensation, vibration, suppression, etc.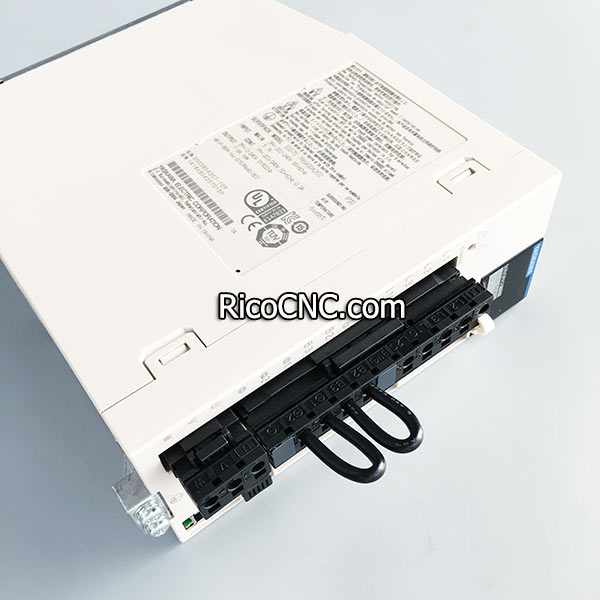 SGD7S-7R6A00A202 Technical Details:
Servopack Model: SGD7S-7R6A00A202
INPUT: MAIN: 3PH, 200-240V, 50/60Hz, 5.7A
CONT: 1PH, 200-240V, 50/60Hz, 0.2A
OUTPUT: 3PH, 0-240V, 0-500Hz, 7.6A, 1kw
MSIP-REM-Yec-D7S7R6A0-007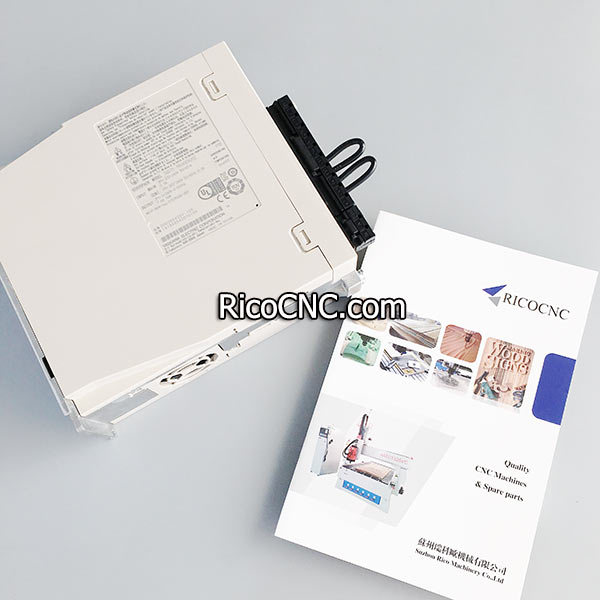 RicoCNC supplies many SERVOPACK amplifiers and servo motors, welcome to choose for your use.
Brake motor and servo drive packages (commonly used on Z axis on vertical milling machines)
If needs yaskawa servo drive manual, also welcome to contact us.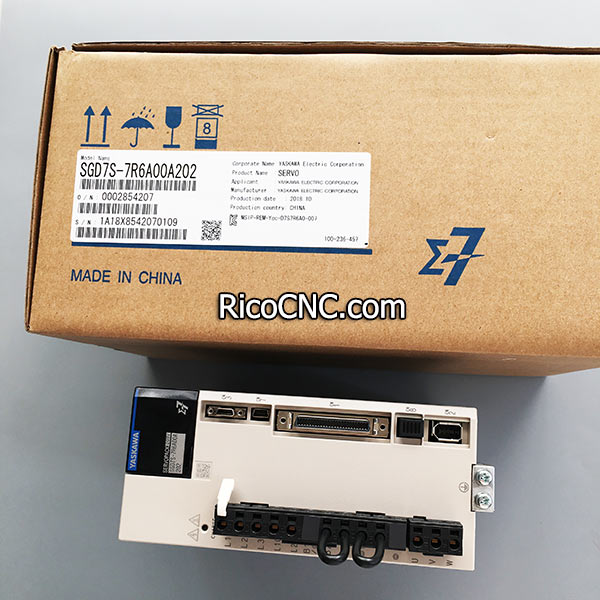 RicoCNC also supply top quality linear motion systems, cnc spare parts, cutter bits, welcome your inquiry.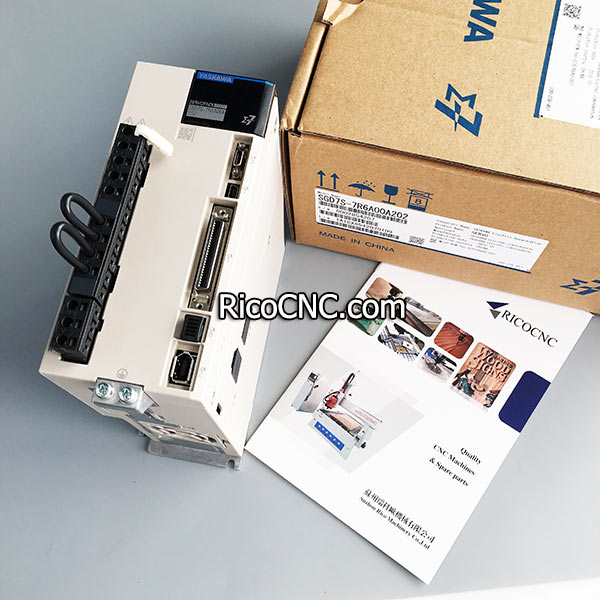 Contact Us