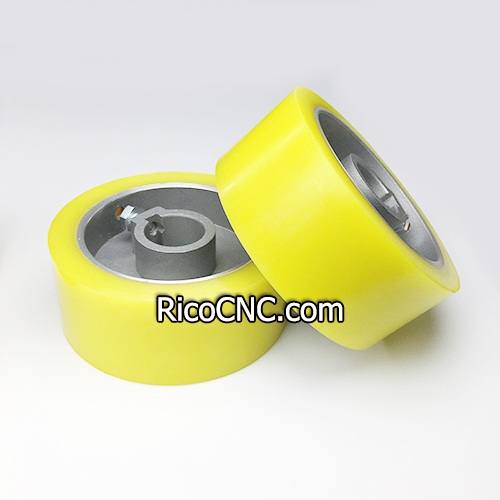 Polyurethane Feed Roller Wheels D=120 B=30 W=50 for Woodworking Planer Moulders

This wheel is 120 Dia x 50mm wide polyurethane feed roller with 30mm bore. The feed rollers are suitable for planer moulders, four side moulder, four-sided planners, etc.

Features of Solid Polyurethane Feed Roller Wheel with Keyway:
Material: PU coated feed roller
Outer Diameter – 140mm
Width – 50mm
Bore - 35mm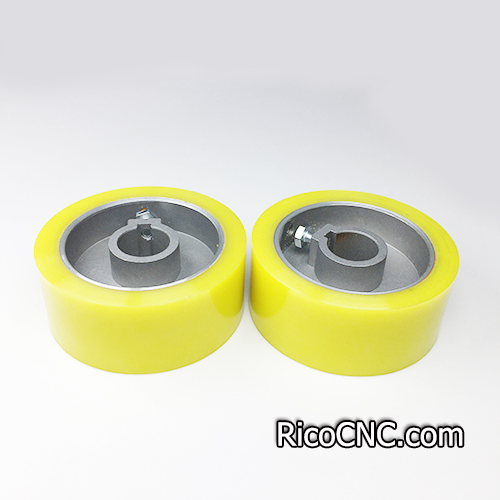 Feed roller moulder fits a range of machines including Weinig, Wadkin, Leadermac, Gubisch, SCM, Gau Jing, Kentwood, Panhans, Martin, Elu, Hofmann, Guilliet, Kolle, Maggi, Wegoma, Holzher, SAC and other Chinese brands planers and moulders.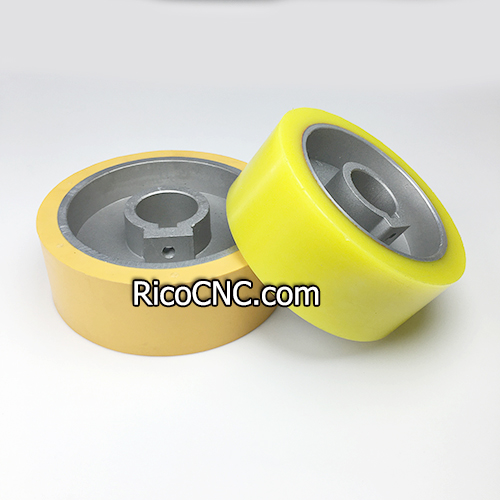 Rubber feed wheels for moulders are also available here. Below lists some dimension for the rubber feed rollers.
Dia=120mm Bore=35mm Width=60mm
Dia=120mm Bore=30mm Width =50mm
Dia=120mm Bore=50mm Width =60mm
Dia=100mm Bore=25mm Width =60mm
Dia=100mm Bore=30mm Width =50mm
Dia=140mm Bore=35mm Width =50mm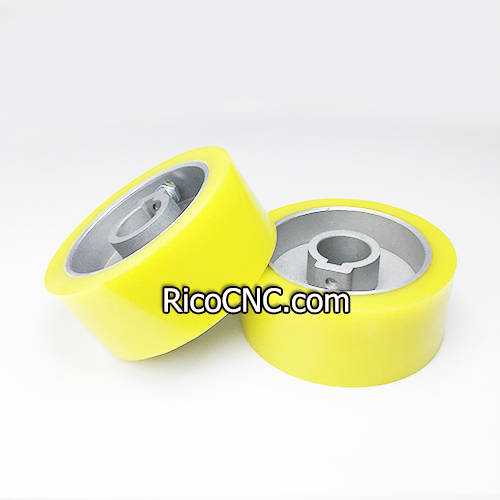 RicoCNC offers a range of woodworking machines accessories and spares. If any needs, welcome to contact us.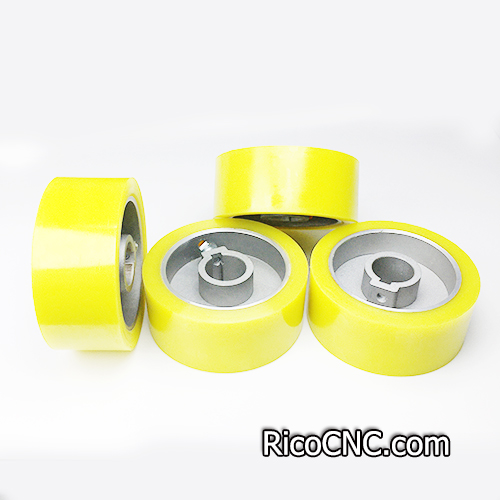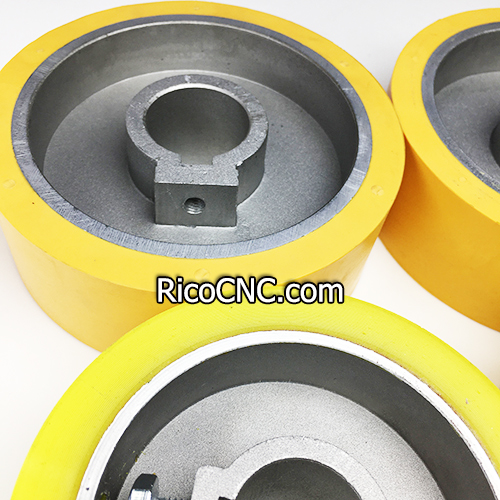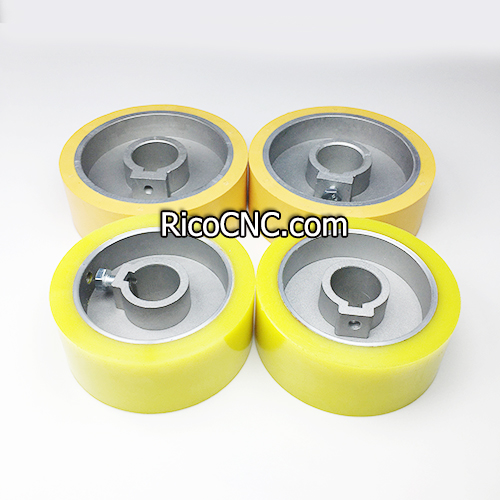 Contact Us