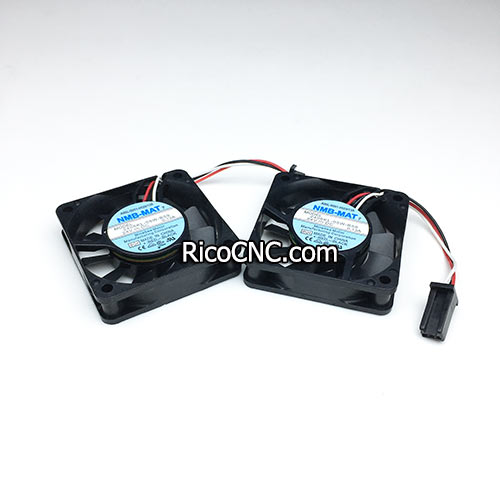 Air Cooling Fan Black NMB MAT 2406KL-05W-B59 FANUC A90L-0001-0506/135 60x60x15mm

This is a DC Axial Fans which made from Minebea Mitsumi, part number is NMB 2406KL-05W-B59, it can be used for FANUC A90L-0001-0529#135.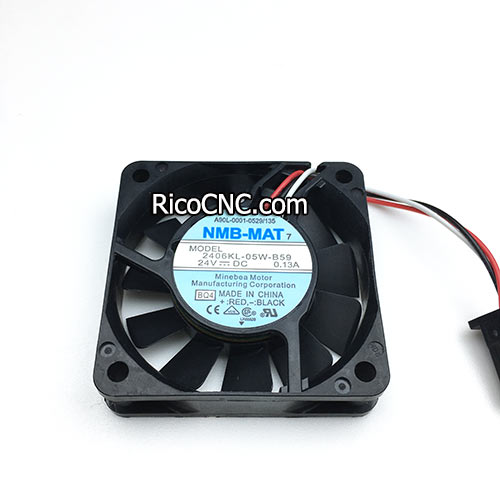 This FANUC fan A90L-0001-0529#135 is ready to replace your faulty fan and to be mounted on CNC machine tools such as transfer machines, milling machines and turning machines.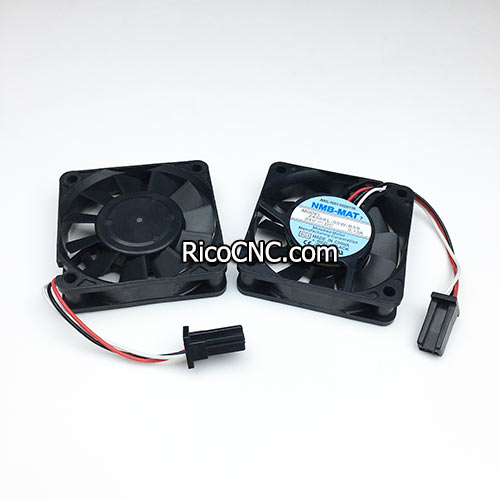 FANUC Motor Fan A90L-0001-0529 (DC Brushless Fan Motor NMB-MAT 2406KL-05W-B59, Fanuc A90L-0001-0529/135) for your Fanuc 30i, 31i or Fanuc 32i CNC Controls (LCD Mounted type) and other FANUC modules compatibles.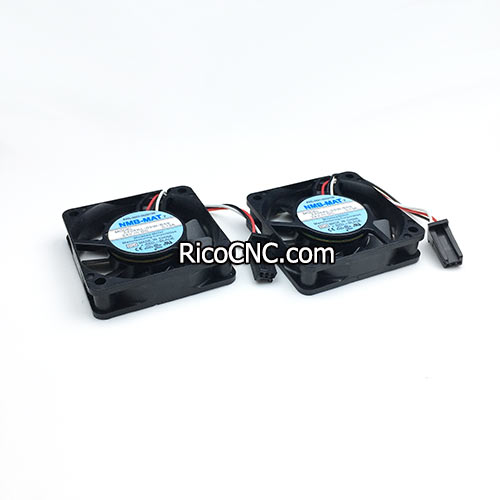 Specification:
Type: Fan
Brand: NMB-MAT
Model: 2406KL-05W-B59, A90L-0001-0423, A90L-0001-0511, A90L-0001-0506 FANUC Plug
Input: DC 24V
Current: 0.13A
Size: 60x60x15 mm.
Speed: 4600 r/min.
Noise: 34 DBA
Flow Rate: 18.3 CFM
Material: Plastic
Bearing: Double ball
Connector: 3-Pin White Connector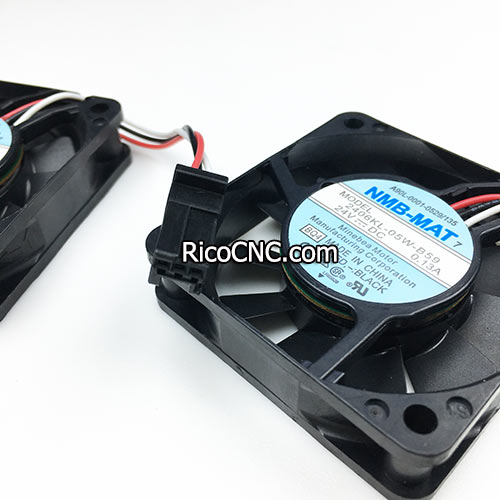 We suggest you to clean your FANS every year for a better periodic maintenance and keep one as spare parts.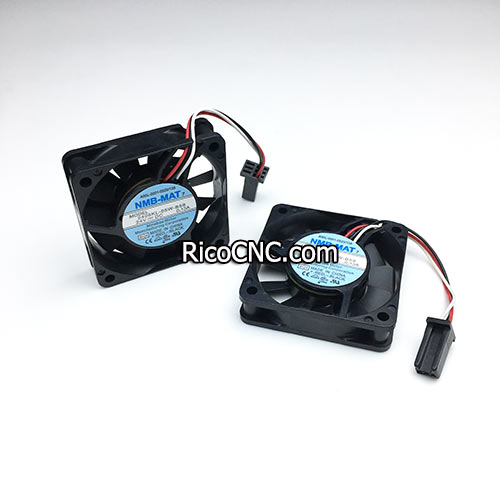 RicoCNC can supply many of original NMB MAT, Panaflo, Sanyo Denki fans, Please let us know the models you want, we will give our best price and service.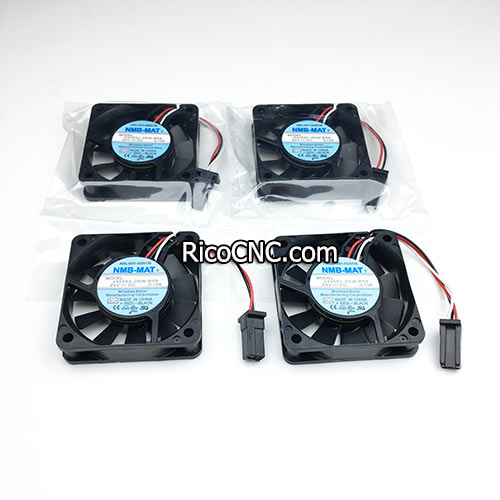 Welcome to contact us if any inquires for CNC machine spare parts!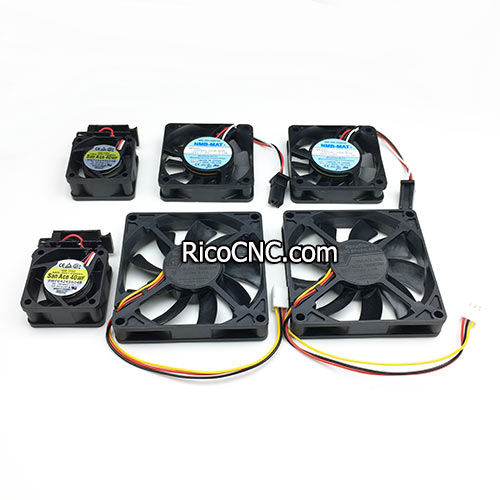 Contact Us