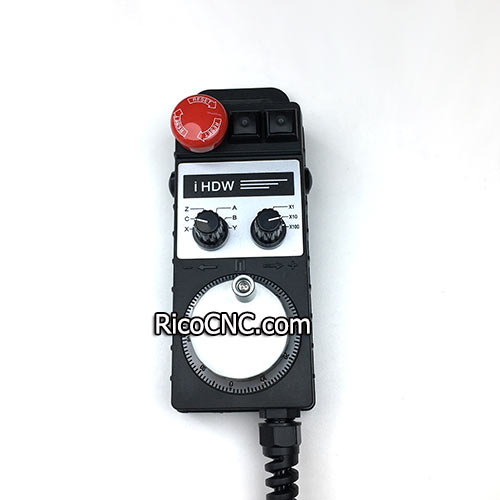 iHDW-BPACS-IM-C20 FUTURE Electronic Hand wheel Unit Generator
This Intelligent Remote Manual Pulse Generator, part number iHDW-BPACS-IM-C20 is the latest generation of remote MPG. Built-in LCD displays coordination and status of function. Designed for high level or large CNC machines.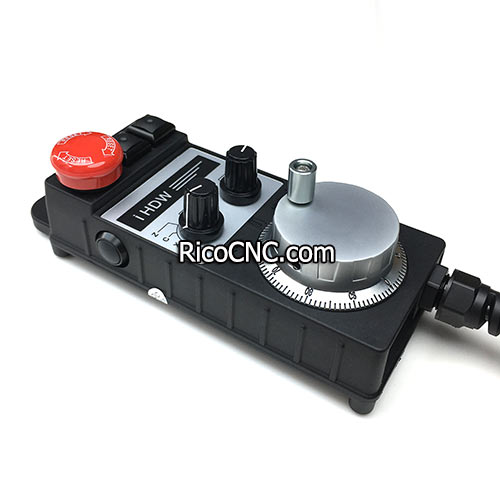 There are iHDW-B/F/L Series. iHDW-BPACS-IM-C20 is the Basic Type, 5V power, 100PPR Pulse, Output R330, Step number Rotary Switch Steps: BIN 5 AXES, Cable length 3m, Date Interface I/O, Magnet.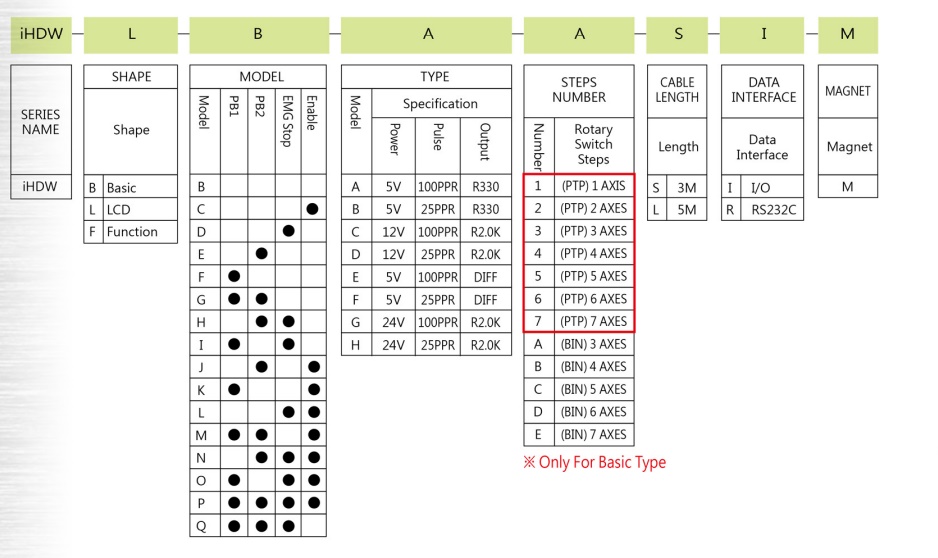 iHDW-BPACS-IM-C20 Features:
• Receive messages from CNC control system
• Meet customers' various demands
• Display data transferred by PLC digital I/O (serial out simulation) or RS232C
• Patented magnetic back cover
• Enabling switches for option
• Optional emergency stop switch
• Three types of model for option. Type B , F and L
• Type F offers 6 key switches for option
• Multiple output types compatible with different CNC control systems
• Provide reverse polarity protection
• Easy to handle
• Oil & waterproof design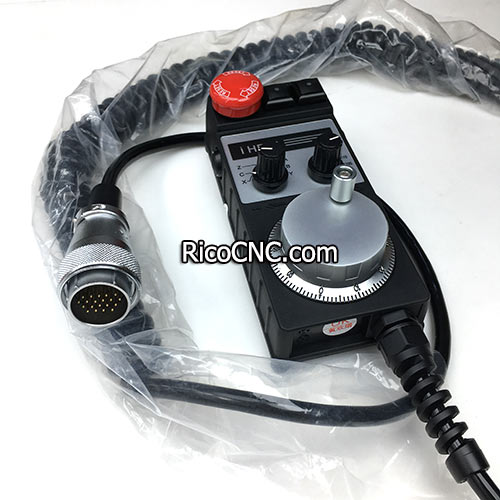 iHDW-BCACS-IM-D15 specification:
Electrical

Power Supply

DC 5V, DC 12V, DC 24V (±10%)

Pulse Number

25PPRor 100PPR

Output Current

100mA

Signal Mode

A, B or A, Ā, B, B

Response Frequency

5KHz

Power Consumption

100mA ~ 150mA

Communication

Communication Interface

Digital I/O, RS232C

Data Format

8 data bits +1 parity bit (even), 1 stop bit

Transfer Speed

9600 baud, automatic detection

Mechanical

Rotating Torque

250 gf.cm

Rotating Life

1,000,000 min

Material

Plastic

Weight

Approx. 1kg

Environmental

Operating Temperature

0°C/+ 50°C

Storage Temperature

-10°C /+60°C (w/o condensation)

Humidity

35%/85%

Vibration

0.5G X, Y, Z each direction 2h

Shock

2G X, Y, Z each direction 3 times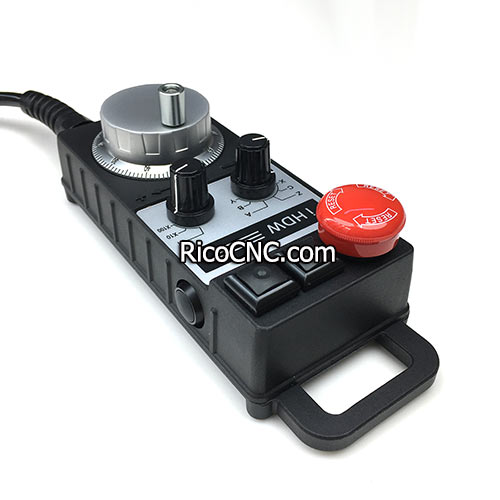 RicoCNC can supply other Tosoku HC115 5 Axis Handwheel MPG Manuel Pulse Generator, if need other more information, please contact us!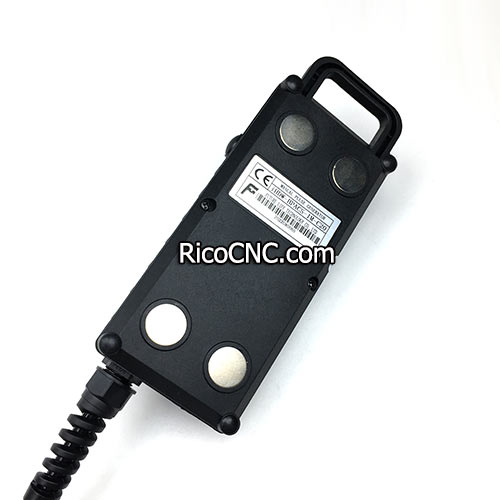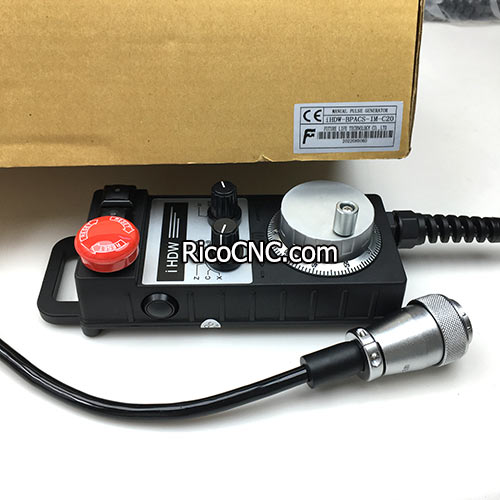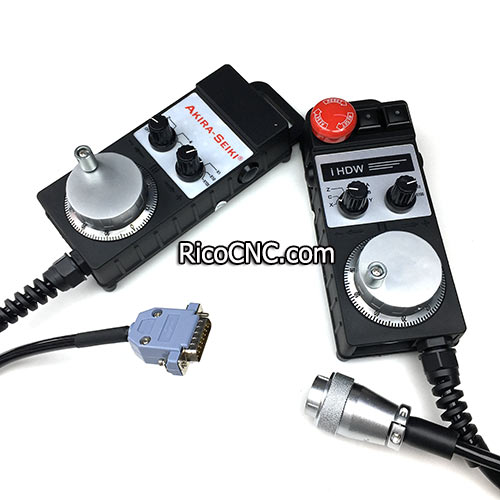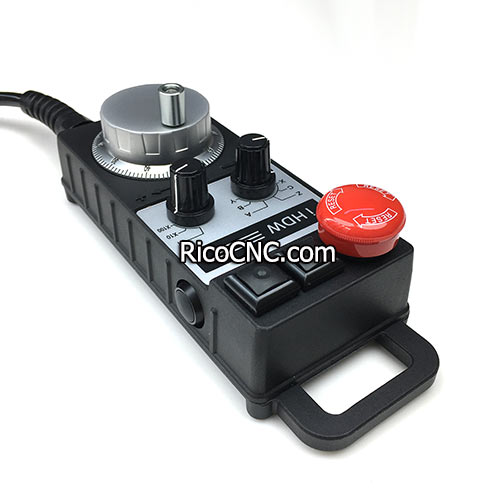 Contact Us