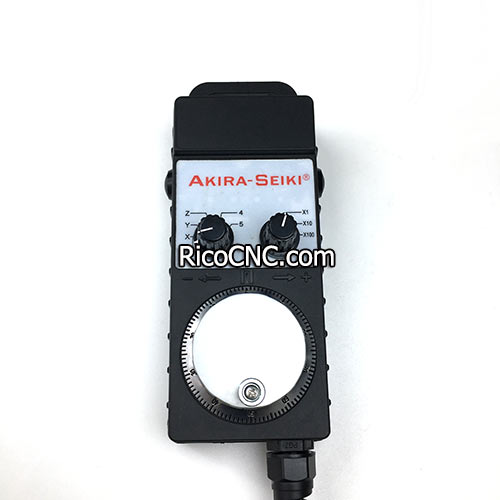 MPG iHDW-BCACS-IM-D15 Akira Seiki Intelligent Remote Manual Pulse Generator
Akira Seiki Intelligent Remote Manual Pulse Generator is the latest generation of remote MPG. Built-in LCD displays coordination and status of function. Designed for high level or large CNC machines.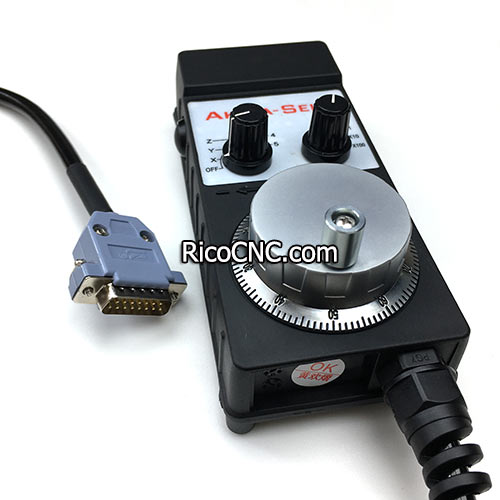 There are iHDW-B/F/L Series. iHDW-BCACS-IM-D15 is the Basic Type, Enable, 5V power, 100PPR Pulse, Output R330, Step number Rotary Switch Steps: BIN 4 AXES, Cable length 3m, Date Interface I/O, Magnet.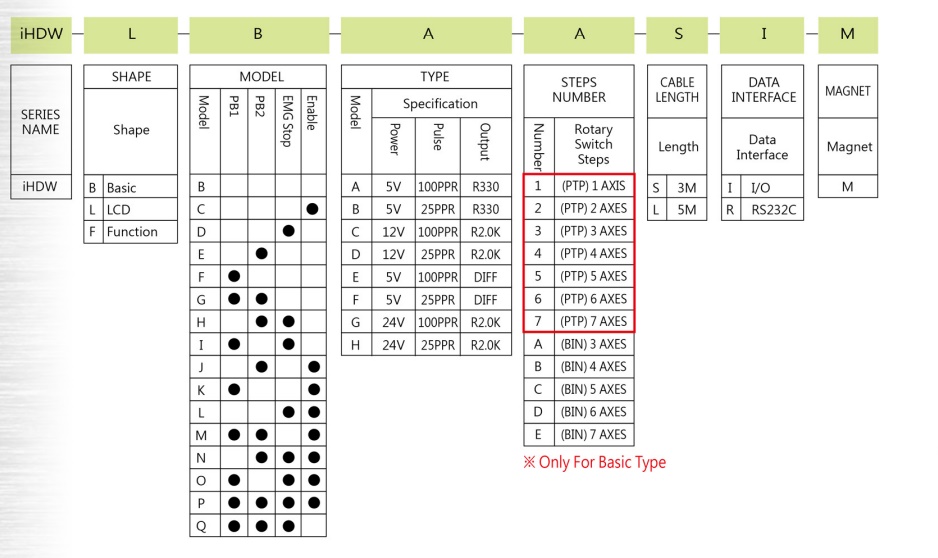 MFG iHDW-BCACS-IM-D15 Features:
• Receive messages from CNC control system
• Meet customers' various demands
• Display data transferred by PLC digital I/O (serial out simulation) or RS232C
• Patented magnetic back cover
• Enabling switches for option
• Optional emergency stop switch
• Three types of model for option. Type B , F and L
• Type F offers 6 key switches for option
• Multiple output types compatible with different CNC control systems
• Provide reverse polarity protection
• Easy to handle
• Oil & waterproof design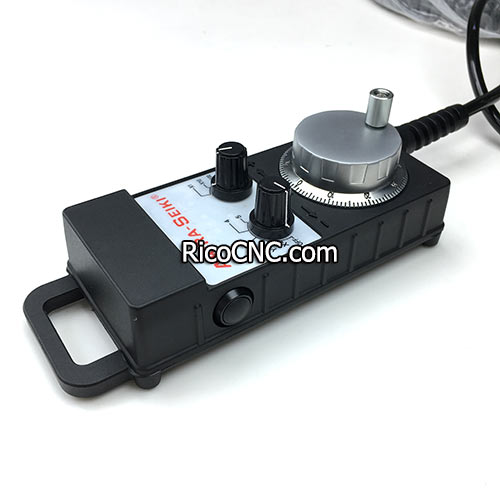 iHDW-BCACS-IM-D15 specification:
Electrical

Power Supply

DC 5V, DC 12V, DC 24V (±10%)

Pulse Number

25PPRor 100PPR

Output Current

100mA

Signal Mode

A, B or A, Ā, B, B

Response Frequency

5KHz

Power Consumption

100mA ~ 150mA

Communication

Communication Interface

Digital I/O, RS232C

Data Format

8 data bits +1 parity bit (even), 1 stop bit

Transfer Speed

9600 baud, automatic detection

Mechanical

Rotating Torque

250 gf.cm

Rotating Life

1,000,000 min

Material

Plastic

Weight

Approx. 1kg

Environmental

Operating Temperature

0°C/+ 50°C

Storage Temperature

-10°C /+60°C (w/o condensation)

Humidity

35%/85%

Vibration

0.5G X, Y, Z each direction 2h

Shock

2G X, Y, Z each direction 3 times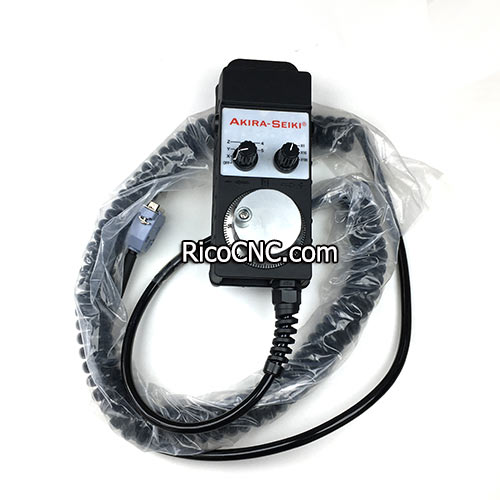 RicoCNC can supply other Tosoku HC115 5 Axis Handwheel MPG Manuel Pulse Generator;
iHDW-BPACS-IM-C20 FUTURE Electronic Hand wheel Unit Generator.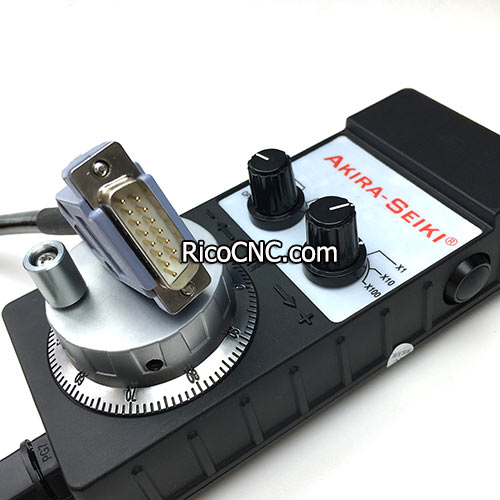 RicoCNC is a one-stop shop for CNC spare parts and tools, you can find CNC tool clips, CNC vacuum cups and pards, CNC foam mill cuttrers, CNC woodturning tools, CNC router bits, CNC tool holders, CNC tool systems, and so on.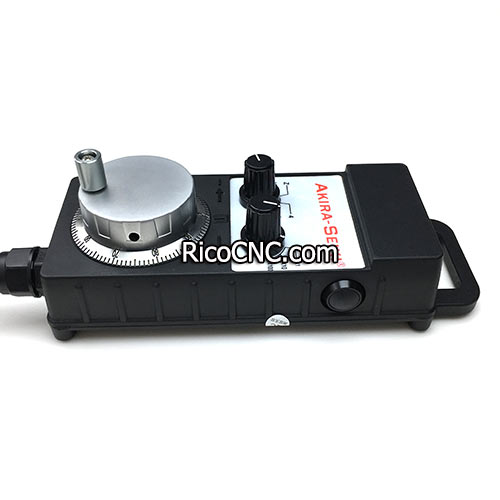 RicoCNC can supply various of Homag/Brandt spare parts, please check our website, we also can supply other spare pars for Anderson, Biesse, Busellato, DMS, CR Onsrud, Komo Machinery, IMA, Brandt, Intermac, Laguna Tools, Morbidelli, Northwood, Weeke, SCM, Multicam, Techno, Masterwood, Felder, Holz-her, Greda Sirio, Thermwood, CNT Motion, Flexicam, etc.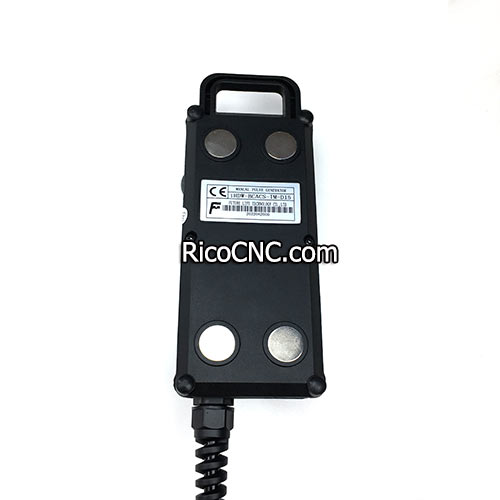 if need other more information, please contact us!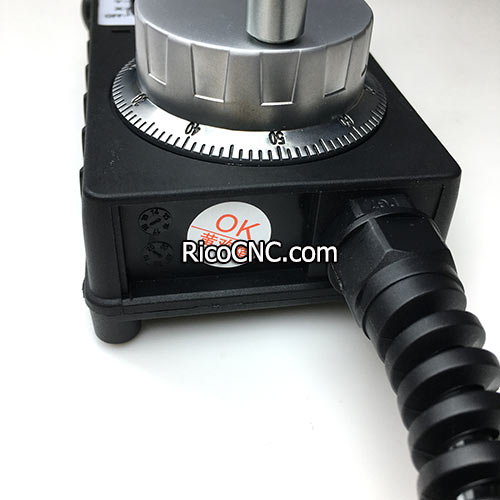 Contact Us