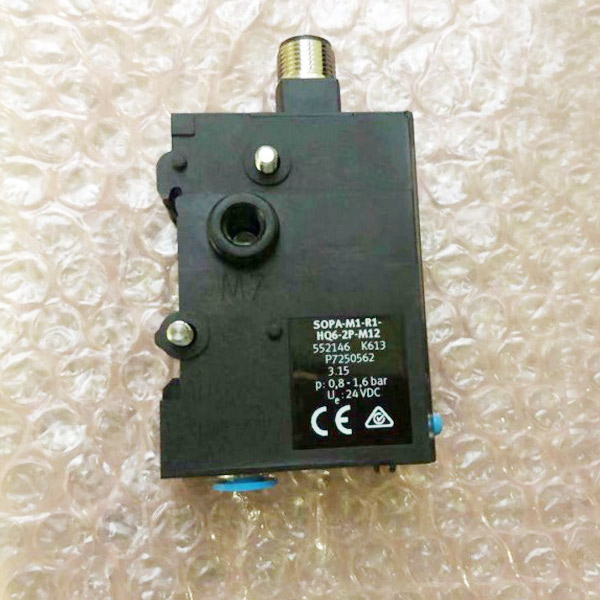 Air Gap Sensor SOPA-M1-R1-HQ6-2P-M12 FESTO
Model: SOPA-M1-R1-HQ6-2P-M12 FESTO
The air gap sensor SOPA senses exactly in the μm range whether the workpiece is lying flat or resting against the work surface before clamping and whether the machining tool is exactly aligned with the spindle.
Lightweight, compact and highly precise, this pneumatic solution offers impressive integration features. SOPA includes a control module, compressed air regulation, measuring air shut-off and blow-out function as well as up to 4 measuring modules.
RicoCNC is a reliable CNC spare parts supplier based in China. You can find a number of CNC machine parts here, such as CNC tool holders, collets, nuts, pull stud, collet spanner, toolholder tightening fixture, tool holder forks, CNC machining center parts and edge banding machine parts.
Welcome to contact us if any inquires!
Contact Us