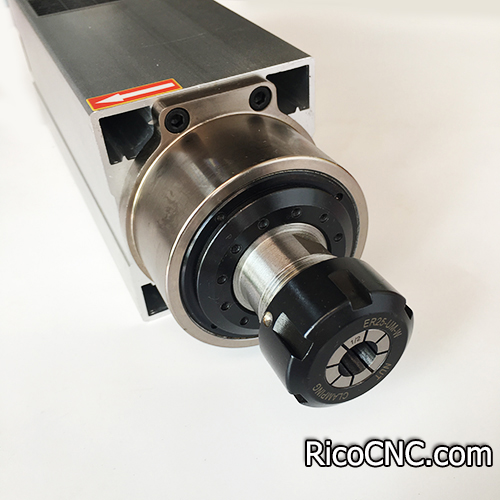 GDZ93X82-3.5 3.5kW Air Cooled CNC Spindle Motor With ER25 collet for Woodworking CNC Router

This spindle is China brand Changsheng GDZ93X82-3.5 3.5KW ER25 air-cooled square high-speed CNC spindle motor. 3.5 kW air cooled spindle motor with ER25 collet for CNC router, it features high speed of 18000 rpm and low noise, three-phase, operates at 220V 300Hz, long service life and strict quality control.

Air-cooled CNC spindle motor is widely used on CNC router machines. The air-cooled CNC spindle uses a fan that emits air, which functions as a fluid to dissipate heat. A spindle is the crucial component of any CNC router, which operators use to perform high-speed milling, drilling, engraving, and other operations.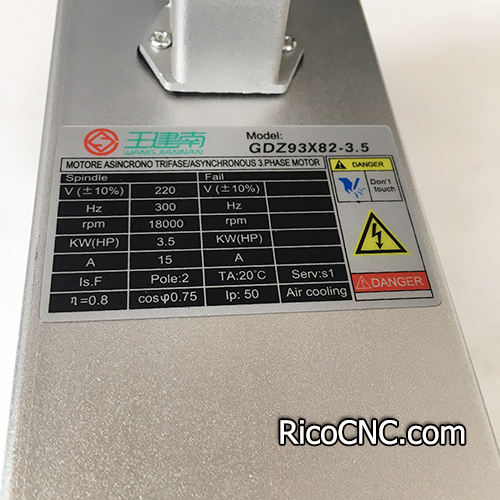 Specification of Changsheng GDZ93X82-3.5 spindle motor:
Model No.

GDZ93x82-3.5-220V

Brand

changsheng

Certification

ISO9001-2000

Product type

three-phase asynchronous motor

Pole number

2

Rated power(KW)

3.5

Rated voltage(V)

220

Rated speed(rpm)

18000

Current(A)

15A

Frequency(Hz)

300Hz

Cooling

By air

Bearing type

2×7006C P4 & 2×7002C P4

Length/width/hight(mm)

327/82/82

Lubricate

grease

Collet(mm)

ER25, 6mm default

Collet(mm)

3.175-6

balance test result(ms*s)

2.4rpm<5



RicoCNC is one stop shop for CNC & woodworking machine parts.
Welcome to your inquiry!

Contact Us