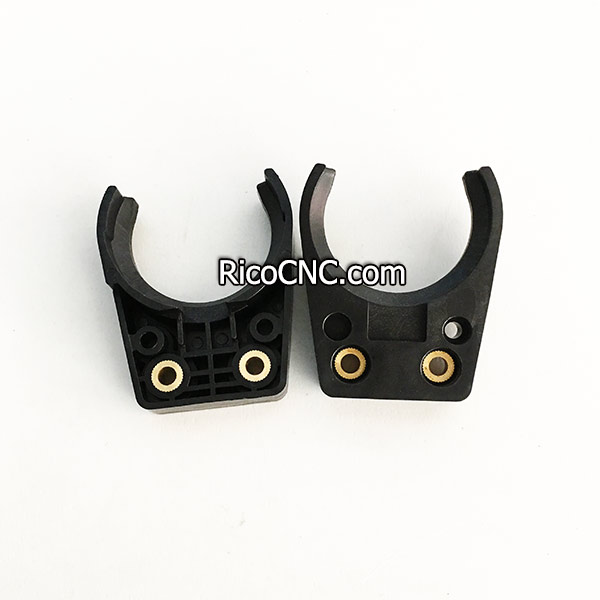 BT40 Plastic Tool Finger Forks for Auto Tool Changing System Carousel Tool Magazine

These BT40 plastic tool fingers are CNC tool changer carousel holder clips grippers, work with BT40 tool holders, widely used in carousel tool magazine for auto tool changer CNC machining center, also the robotic changer cell. S35014 BT40 tool fork for Romi machines.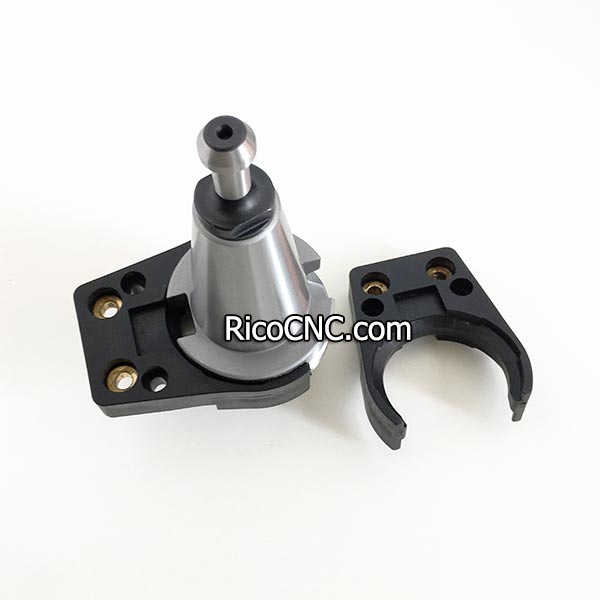 The BT40 tool holder fork used for umbrella type ATC, also is the replacement tool holders for CNC mill.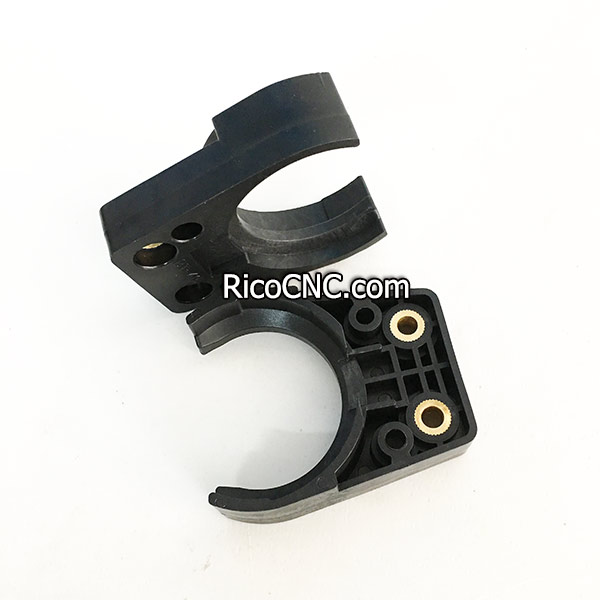 BT 40 Tool Change Fork Specifications:
1. Made in China, famous brand
2. Imported POM plastic material, high quality, reinforced and anti-explosion.
3. Dynamic balance grade: G2.5, 30000rpm
4. Yaw precision: 0.005mm
5. Load capacity: 8kgs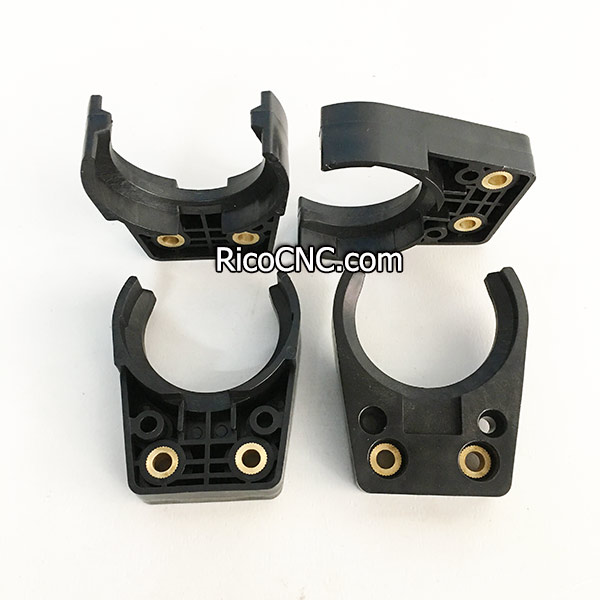 BT40 toolchanger grippers are available in stock for quick delivery.
BT40 Tool Change Fork Clips with Tennons also have for sale.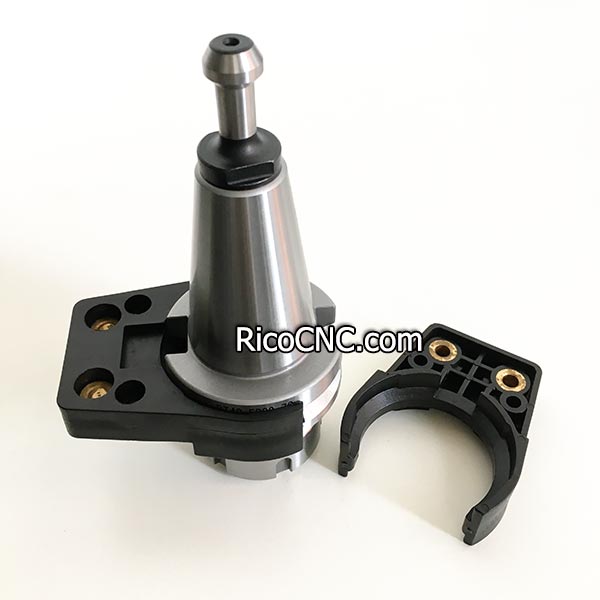 Rico CNC supplies high-quality CNC toolings and accessories; ISO30, BT, HSK tool holders; CNC replacement finger for many automatic tool exchangers.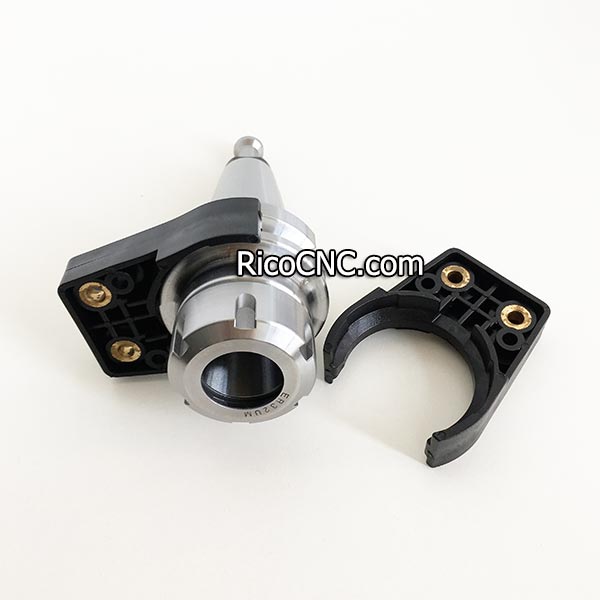 Rico is able to help you order the correct CNC tool clips for your ATC tool magazines. We are a professional and reliable source for CNC machine spare parts.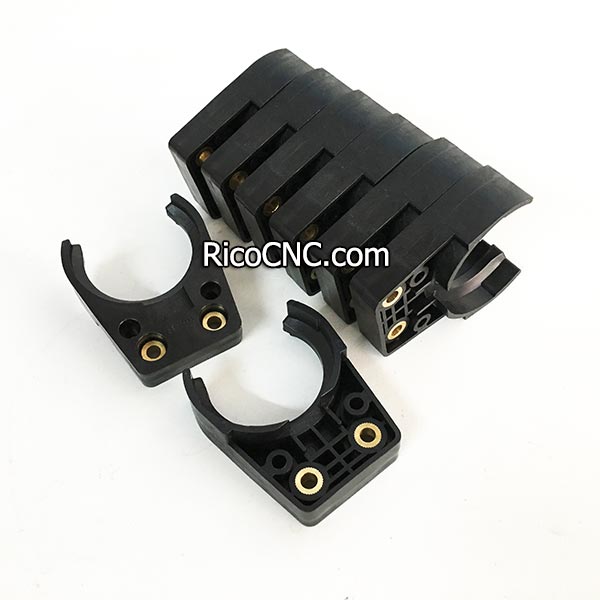 Payment can be made by Western Union, Paypal, T/T.
Welcome your inquiry!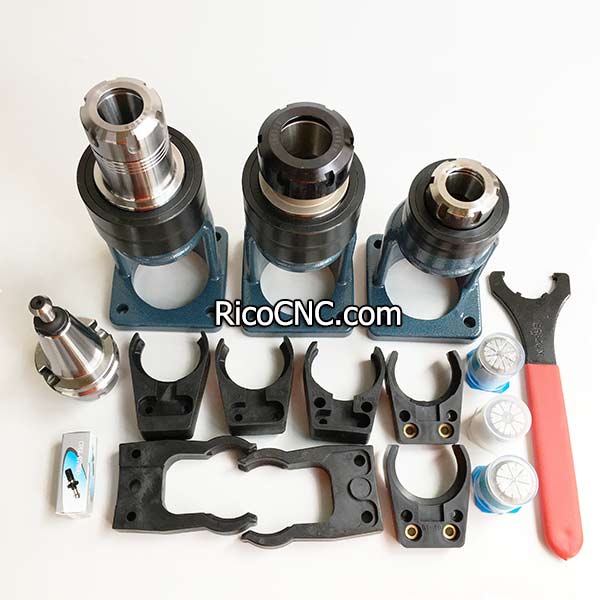 Contact Us