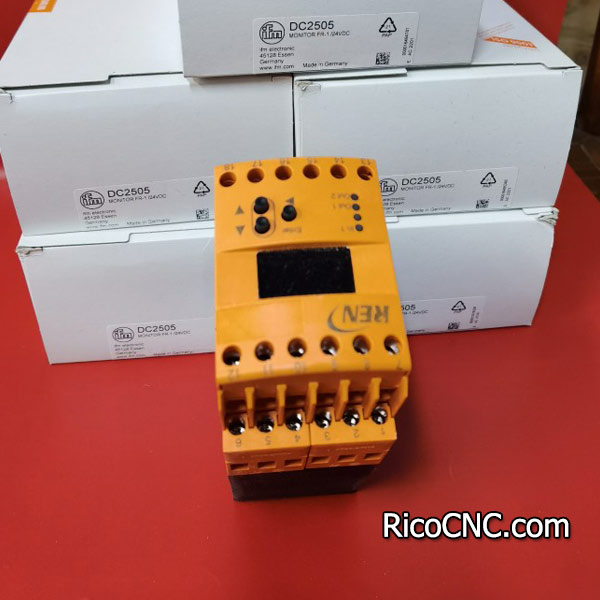 IFM DC2505 Monitor Evaluation Unit for Speed Monitoring
This is IFM Electronic monitor evaluation unit for speed monitoring.
Model: DC2505
-For detecting frequency, speed and rotational speed
-Monitoring of two input channels with one separate output relay each
-Easy setting of the switch points via programming buttons
-Clearly readable, luminous OLED display for programming and actual value indication
-High input frequency of up to 60,000 pulses / minute
-Application: pulse evaluation system with microprocessor for frequency; rotational speed; speed; pulses and machine cycles。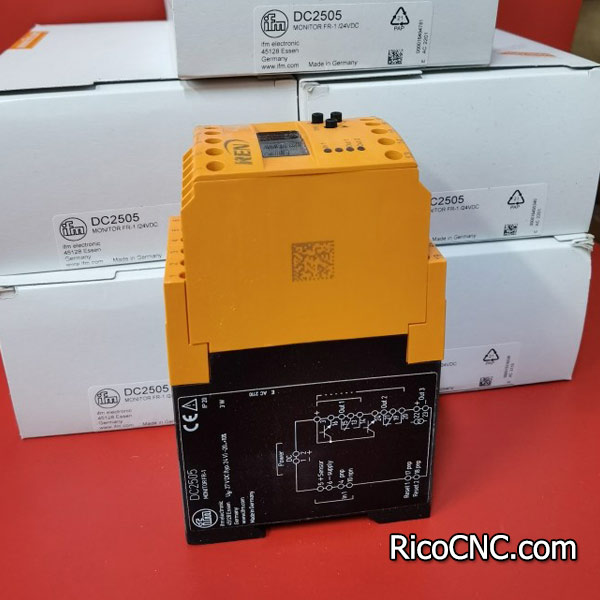 Product characteristics:
Nominal voltage AC [V]: 110...240
Nominal voltage DC [V]: 27
Nominal voltage tolerance [%]:< 10
Nominal voltage tolerance 2 [%]: 20...10
Nominal frequency AC [Hz]: 50...60
Power consumption [W]: 3
Auxiliary energy for sensors DC [V]:19.6...27.7; (SELV, ≤ 150 mA)
Number of inputs and outputs: Number of digital outputs: 2; Number of relay outputs: 2
Number of digital outputs:2
Number of relay outputs: 2
Contact rating: 6 A (250 V AC); B300, R300
RicoCNC is a reliable CNC spare parts supplier based in China. You can find a number of CNC machine parts here, such as CNC tool holders, collets, nuts, pull stud, collet spanner, toolholder tightening fixture, tool holder forks, CNC machining center parts and edge banding machine parts.
Welcome to contact us if any inquires!
Contact Us