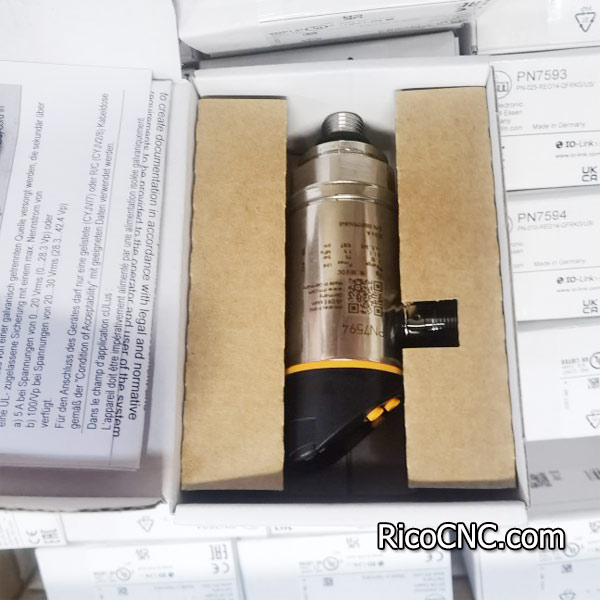 IFM PN7593 Pressure Sensor PN-025-REG14-QFRKG/US/ /V
This is original PN7593 pressure sensor manufactured by IFM Efector.
Model: PN7593/ PN-025-REG14-QFRKG/US/ /V
Besides, we also have more models: PN7594, PN7593, PN7571.
Product characteristics
-Electronic pressure monitor
-M12 connector
-Function programmable
-Measuring element: ceramic-capacitive pressure measuring cell
-Process connection: G ¼ A / M5 I
-2 outputs
OUT1 = switching output
OUT2 = switching output
-Measuring range: 0...25 bar / 0...362 psi / 0...2.5 MPa
-Type of pressure: relative pressure
>Two switching outputs, one of them with IO-Link communication interface
>Red/green display for clear identification of the acceptable range
>The process connection can be rotated for optimum alignment
>With long-term stability thanks to high overload protection
>Robust design for use in harsh industrial environments
RicoCNC is a reliable CNC spare parts supplier based in China. You can find a number of CNC machine parts here, such as CNC tool holders, collets, nuts, pull stud, collet spanner, toolholder tightening fixture, tool holder forks, CNC machining center parts and edge banding machine parts.
Welcome to contact us if any inquires!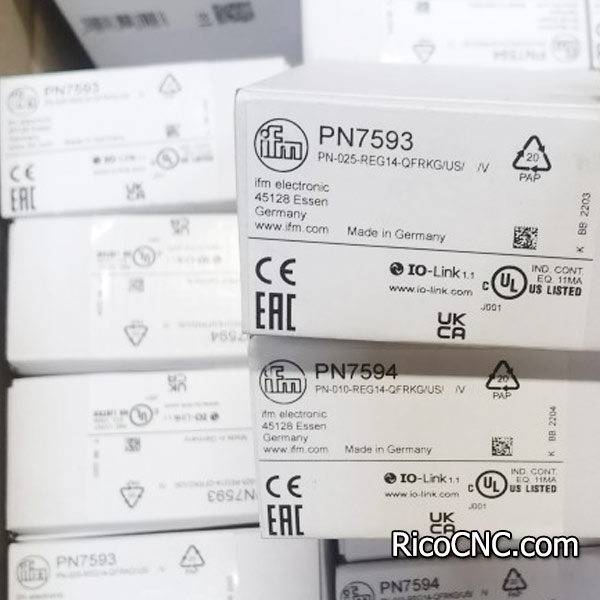 Contact Us