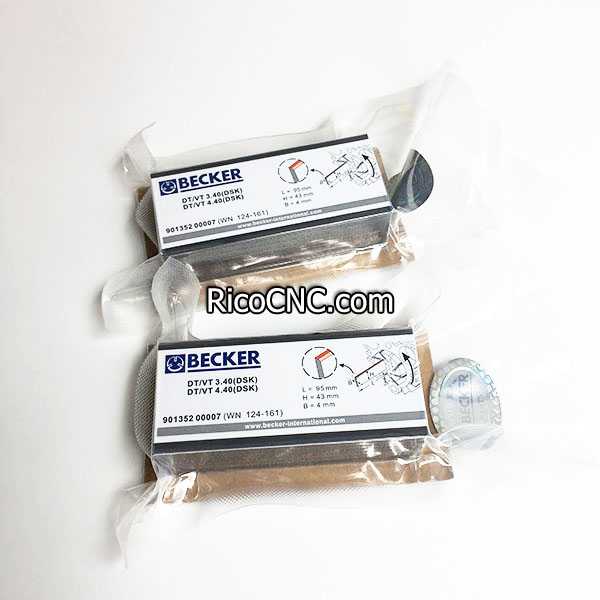 WN124-161 Becker Carbon Vane Blades 90135200007 for Becker Vacuum Pumps

Original Becker carbon vane blades 90135200007 for Becker DT/T/VT3.40/4.40, T3.41DSK Vacuum Pump WN 124-161. Homag part number: 4-042-01-0048 (4042010048), replace BV901352-7.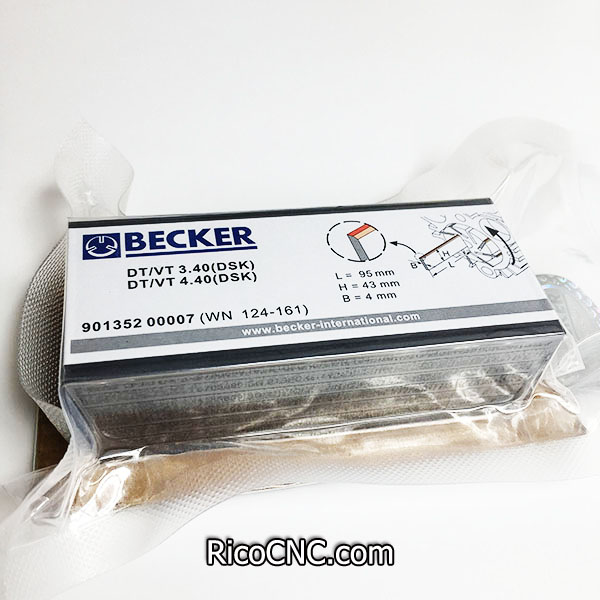 This Becker carbon vane 90135200007 WN124-161 is suitable for Becker DT3.40 T3.40 VT3.40 DT4.40 T4.40 VT4.40 T3.41DSK vacuum pumps. This set includes 7 pcs of graphite blades, which are made of carbon. It is a replacement for Becker pump vanes 90135200007.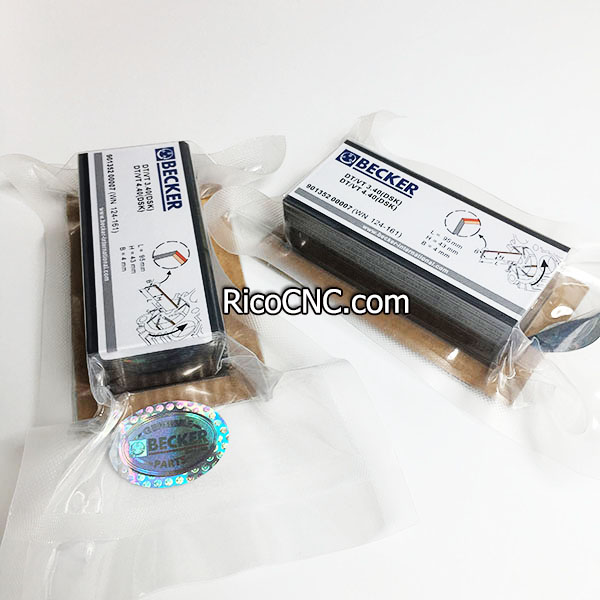 Carbon vanes are used on vacuum pump, such as Becker, Rietschle, Orion, Gast vacuum pumps, etc. The vanes are used for dry-running vacuum pumps and compressors. They are very important vacuum pump parts. The pump carbon vanes help the vacuum pump to create the desired vacuum pressure.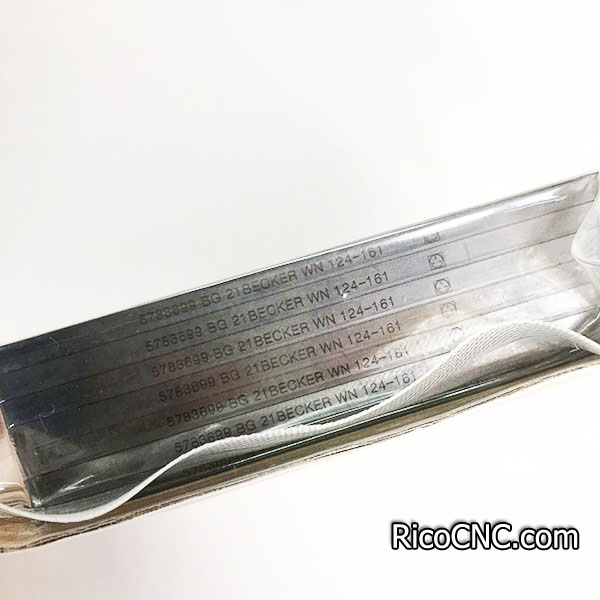 Becker Carbon Vanes 90135200007 | WN 124-161 Features:

| | |
| --- | --- |
| OEM part number | 90135200007 (WN 124-161) |
| Manufacturer | Becker |
| Vane Size (L*W*H) mm | 95 x 43 x 4 mm |
| Becker pump model | DT3.40 T3.40 VT3.40 DT4.40 T4.40 VT4.40 T3.41DSK |
| Number of Vanes per set | 7 pcs |
| Vane material | Carbon |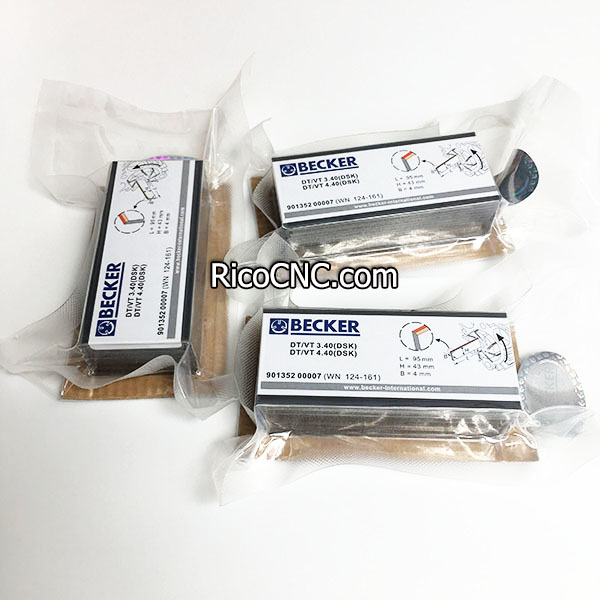 After long periods of operation, the carbon vane of the Becker dry vacuum pump can wear out. At that time, the device does not guarantee the required vacuum. So need to replace the vanes timely to reduce severe damage to the pump and ensure the vacuum pump works properly.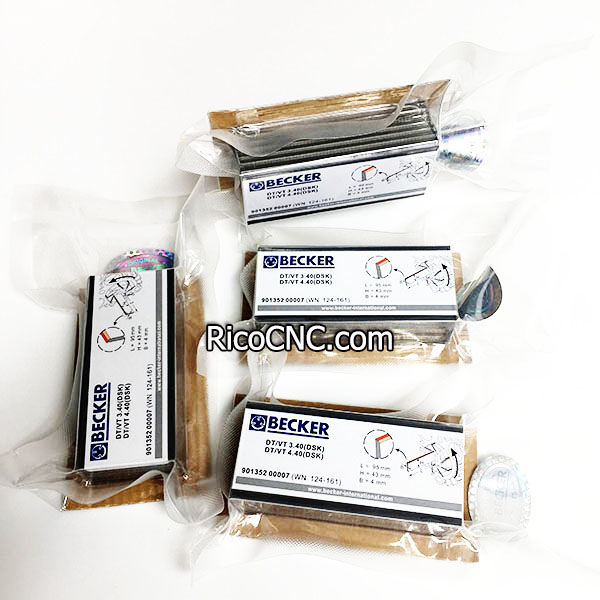 Please purchase Becker Genuine Vanes for your Becker Rotary Vane Pumps. These vanes are engineered specifically for this pump. Good vanes help the pump to work well, smoothly, without making a lot of noise.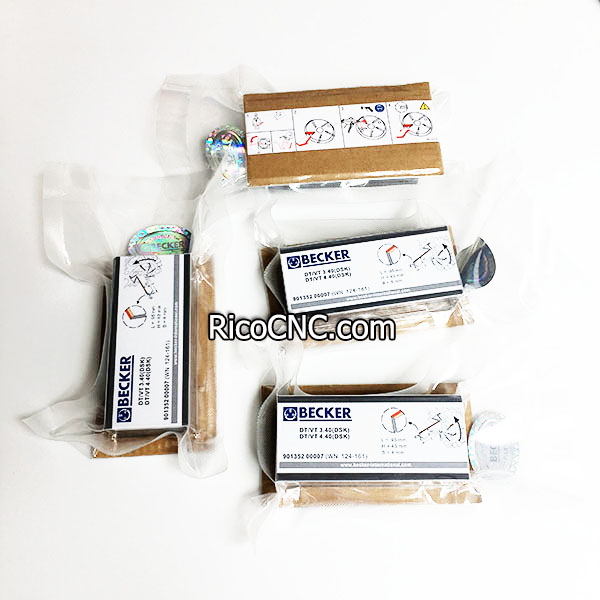 We have many models of carbon vanes for Becker vacuum pump and etc, such as WN124-032, WN124-033, WN124-034, WN124-031, WN124-003, WN124-080, WN124-082, WN124-120, WN124-161, WN124-162, WN124-163, WN124-195, WN124-210, WN124-211, WN124-212, WN124-213, WN124-220, WN124-205, WN124-207 etc. Here only sell Becker Genuine Vanes!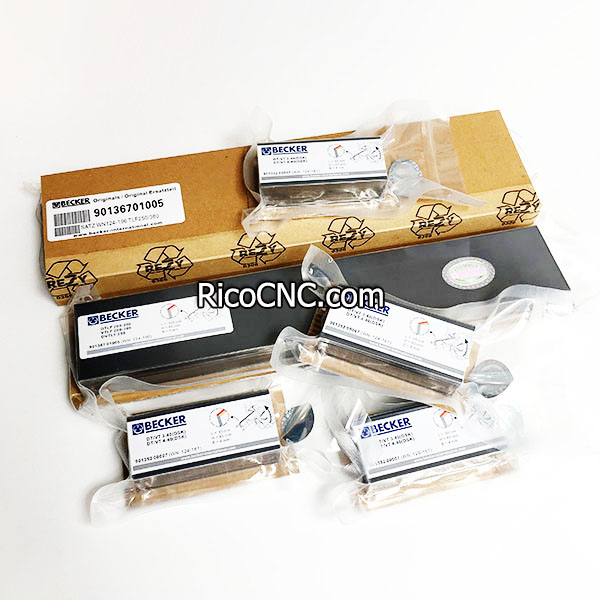 Contact Us