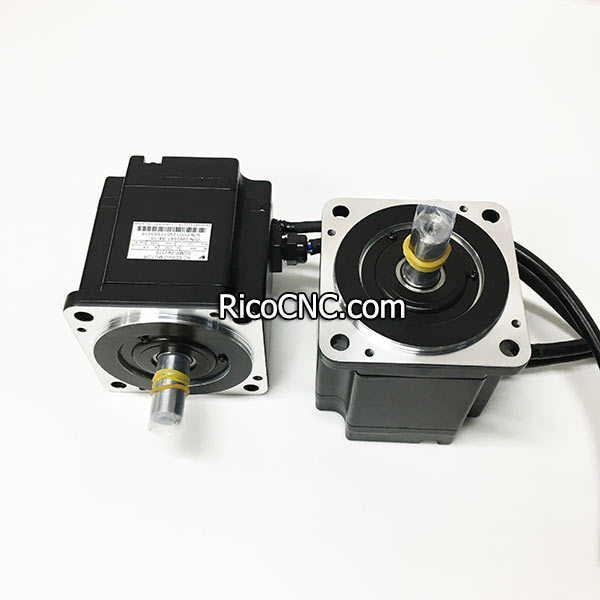 Brand New YASKAWA SGMP-04V316 Servomotor 0.4KW 200V 2.6A 3000 RPM

YASKAWA SGMP-04V316 Servo motors are also used in industrial applications, robotics, in-line manufacturing, pharmaceutics, and food services.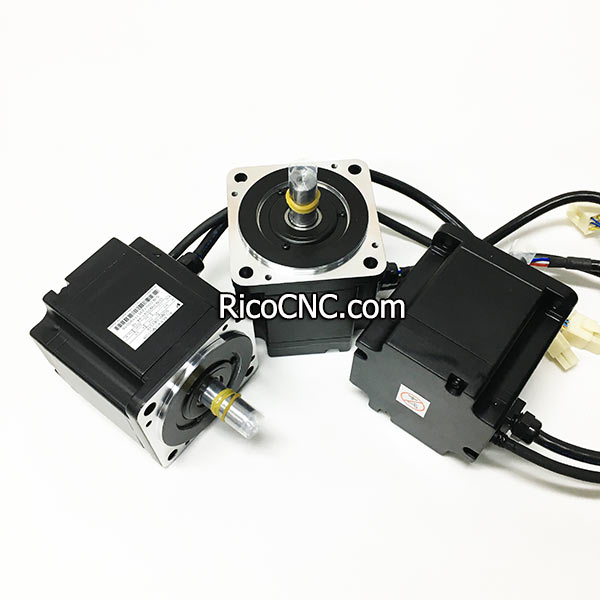 Σ-Series SGM/SGMP Servomotors are synchronous type servomotors and have the following features:
• Size and weight reduced to one-third those of our conventional models. Compact Servomotor for saving installation space.
• Servo performance (power rating) was enhanced to three times that of our conventional models. Enhanced power rating (kW/s) to satisfy every need.
• A wide product range covering the rated output of 30 W to 750 W.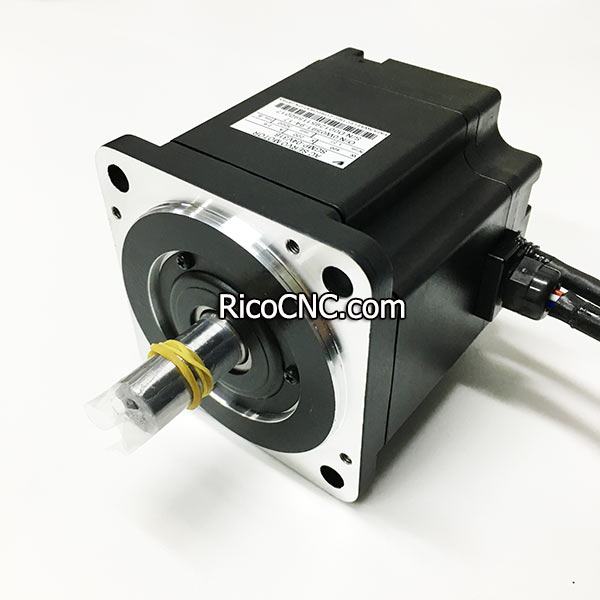 SGMP-04V316 Servo Motor Specifications:
Servomotor Type: SGMP
Rated Output: 400W (0.5HP)
Power Supply: 200V CE European Specification
Encoder Specifications: 2048 P/R Incremental Encoder
Revision Level: Standard or CE Specification
Shaft Specifications: Straight with key and tap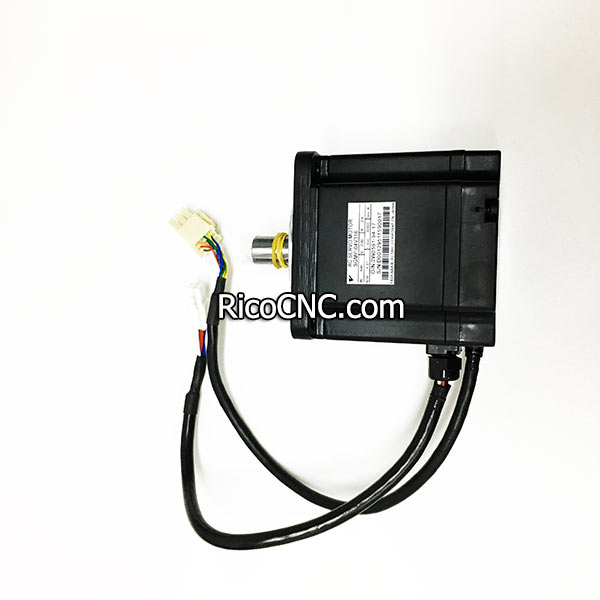 RicoCNC can supply both AC servo drive and motors with many brands such as Mitsubishi, ToAuto, Delta, Panasonic, Fuji, etc.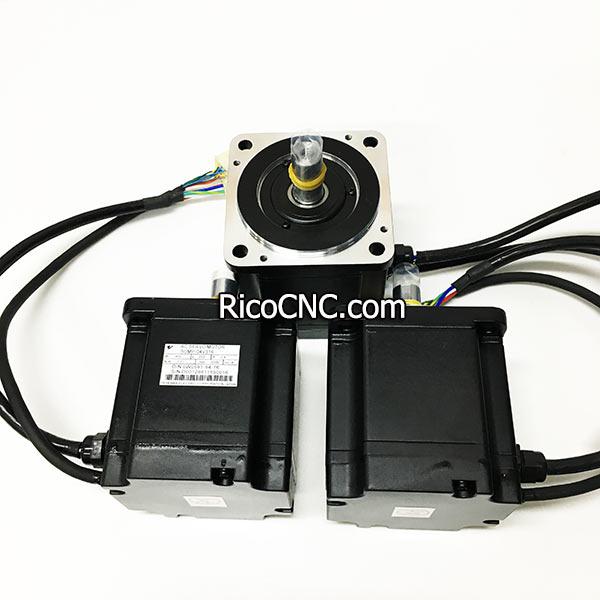 Please contact us if you have any inquires for CNC spare parts!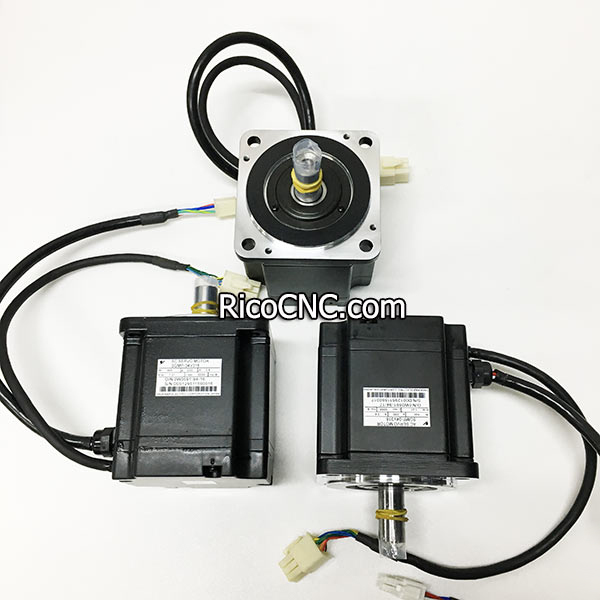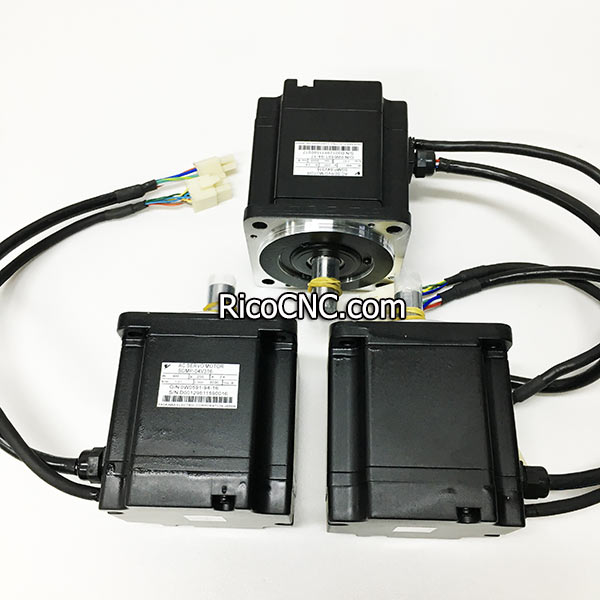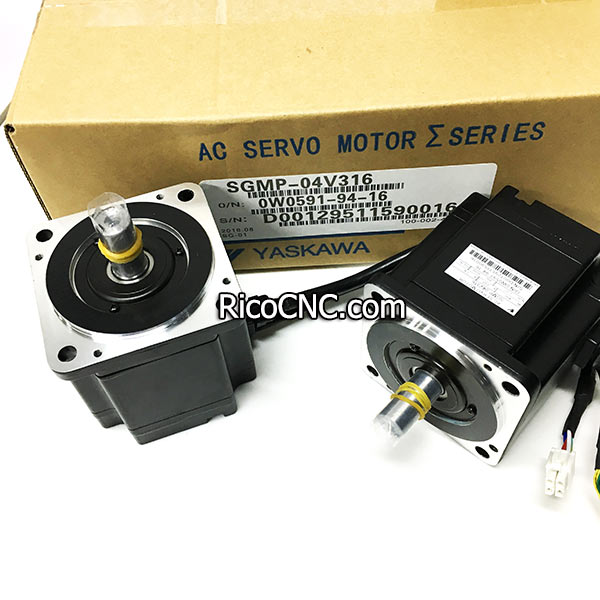 Contact Us