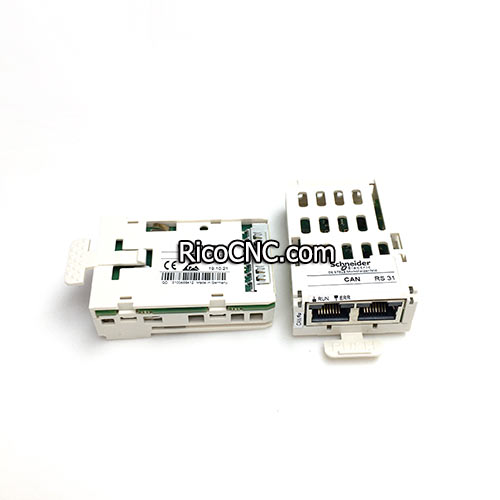 Schneider Electric VW3A3608 CANopen Daisy Chain 2x RJ45 Communication Module

This is communication Module made by Schneider Electric, module number is VW3A3608.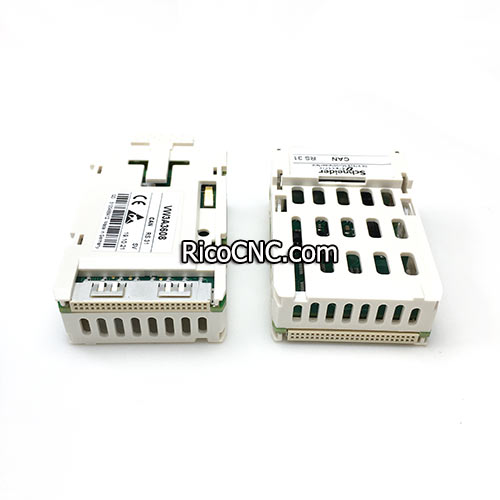 VM3A3608 Communication Module Range compatibility:
Altivar 32
Altivar Machine ATV320
Altivar Machine ATV340 except Sercos drives
Lexium 32
Altivar Process Modular
Altivar Process ATV900
Altivar Process ATV600

VM3A3608 Communication Module Features:
• Compatible HMI and configuration tools for Altivar 32 variable speed drives and Lexium 32 servo drives (SoMove setup software, SoMove Mobile software for cell phones, remote display terminals, and the Simple Loader and Multi-Loader configuration tools)
• Easy-fit communication cards in cassette format
• Option for connection to the CANopen machine bus
• Different mounting options depending on the machine (vertical, horizontal, with the option to offset the control module when the drive is mounted on its side (to save space depth wise), side-by-side)
• Quick connect for a TeSys GV2L magnetic circuit-breaker (can be equipped with numerous TeSys accessories)
• Labeled terminals
• Synergy with Lexium 32 servo drives for controlling applications involving asynchronous and synchronous motors (common tools and options, same shape and dimensions, etc.)
• Narrower product (45 mm wide)
• Vertical mounting, side-by-side or sideways on
• Circuit breaker connected directly to the product (same 45 mm width)
• Ebmedded Bluetooth® remote adjustment and parameter setting via mobile phone or PC
• Configuration with the power off in its original packaging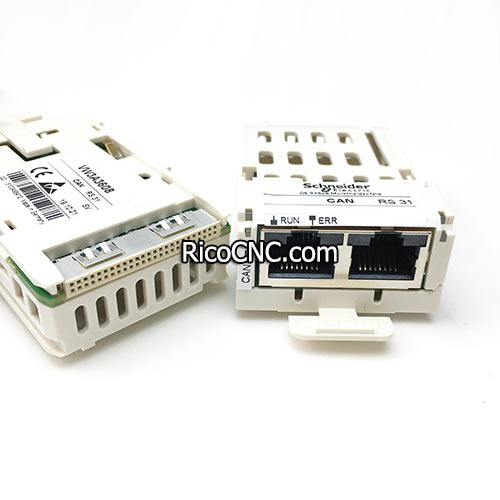 VM3A3608 Communication Module Applications:
• Hoisting machines
• Simple packaging machines
• Material handling machines
• Textile machines
• Special machines: SCM machines, wood-working machines, metal processing machinery (bending, welding, etc.), and so on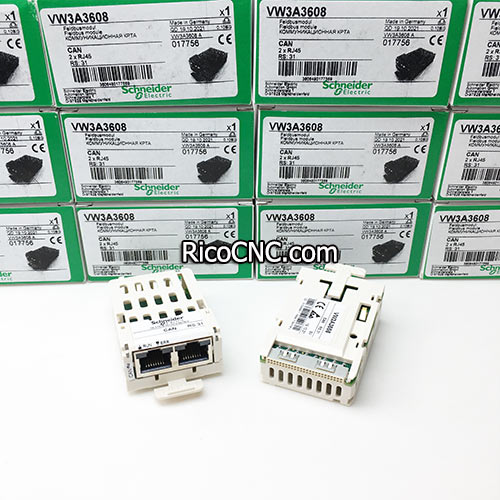 RicoCNC also can supply wide range of automation parts, cnc spare parts, CNC cutter bits, and woodworking machine parts.

Welcome to contact us if any inquires!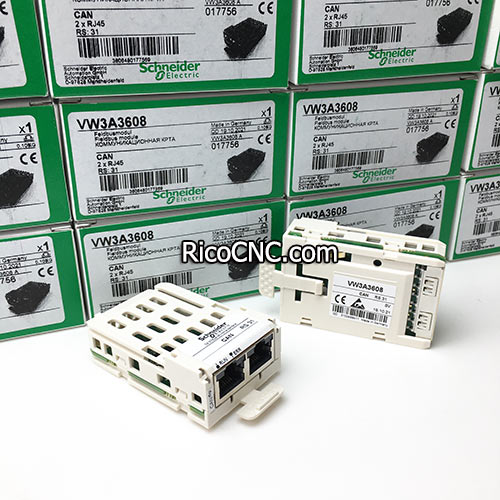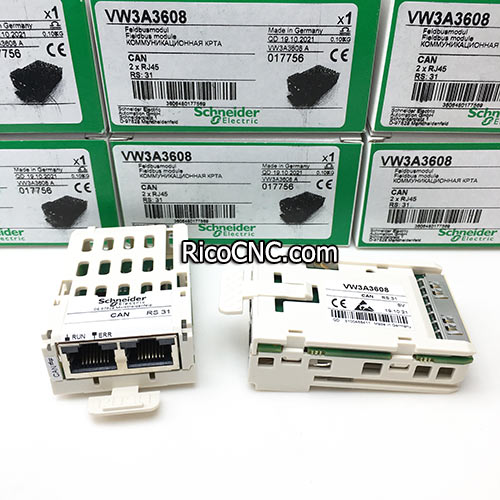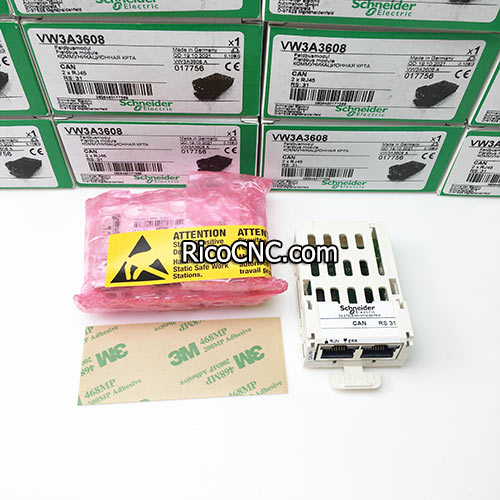 Contact Us