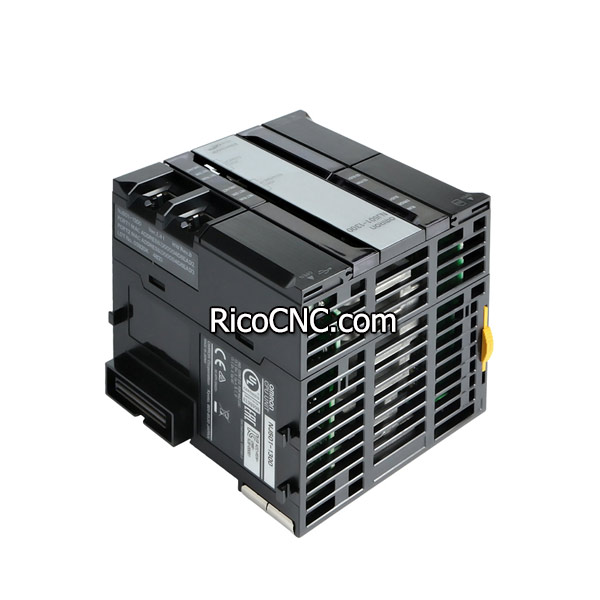 Omron NJ501-1300 CPU Unit NJ501 Machine Controller 16 Axes
The NJ-Series hardware has been designed to adapt to the quickly changing demands of a machine automation controller.
Alternate Mfr Part Number: NJ5011300
Baud Rate: 100 Mbps
Communication Port Type: USB 2.0, Type B, EtherNet/IP
Current Rating: 1.9 A
Family Name:Controller NJ Series Family
For Use With: NJ Family Series
Input Type: Analog
Series: NJ501 Series
Highlights:
-The Controller can be directly connected to a database. No special Unit, software, nor middleware is required.
-Special instructions (function block) in the Controller make access to the database easy.
-Various functions (Spool function and Operation Log function) are available when an error occurred.
Features:
-One Controller: Tightly integrated logic, motion, and vision without sacrificing performance
-One Software: Integrated Development Environment for logic, motion, and vision
-One Connection: Single connection point into every aspect of the machine
-Class leading industrial-grade unit with compact size
-Standard feature Ethernet/IP and EtherCAT Master ports
-Backward compatibility with existing Omron CJ type IO & units
-Unmatched CPU performance
-Advanced embedded motion
-Unique application solutions
-Logic simulation
-Motion simulation
-Reliable operation
Besides, we have more models: NJ501-1500, NJ501-1400, NJ501-1300, NJ501-5300, NJ501-1320, NJ501-1420, NJ501-1520, NJ501-1340, NJ501-4500, NJ501-4400, NJ501-4300, NJ501-4310, NJ501-4320.
RicoCNC is a professional supplier of industrial parts and automation parts. Welcome to your inquiry!

Contact Us