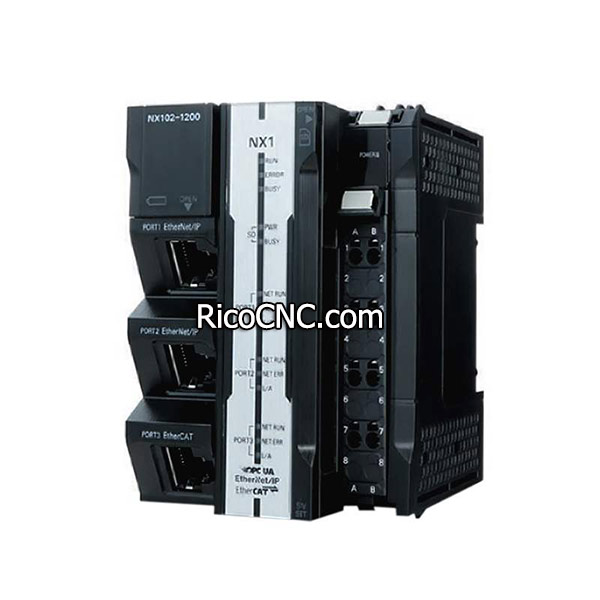 Omron CPU Unit NX102-1100 Programmable Control
Model: NX102-1100
Besides, we have more models: NX102-1100, NX102-1200, NX102-1000, NX102-9000, NX102-1220, NX102-1120, NX102-1020, NX102-9020.
Type: Central Processing Unit (CPU)
Mounting Type: DIN Rail
Program Capacity: 5 MB Program, 32 MB Non-Retained
Accessories: SSSW, SSSWLT, HMC-SD291
Spare Parts: CJ1W-BAT01
Special Function: NX Local Bus
Input/Output (I/O) Capacity: 1024 Points Local (8960 with NX Coupler)
Number of Units [Max]: 32 NX Units Local (400 with NX Coupler)
Axes [Max]: 8
Flash Memory Port: Secure Digital (SD)
Communication Ports: EtherCAT and 2x EtherNet/IP Built-In
Motion Control Network: EtherCAT
Cycle Time [Min]: 1 ms
Programming Connection: Ethernet
Programming Language: Ladder, Structured Text, Function Block
RicoCNC is a professional supplier of industrial parts and automation parts. Welcome to your inquiry!
Contact Us