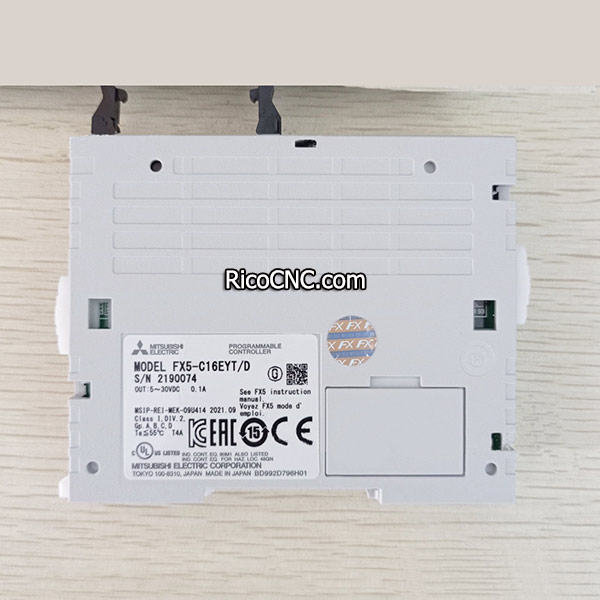 Mitsubishi Digital I/O Module FX5-C16EYT/D PLC Expansion Module
This is Mitsubishi Electric PLC expansion module digital I/O module.
Model: FX5-C16EYT/D
Manufacturer : Mitsubishi Electric
Product No. : FX5-C16EX/D
Product Type : Extension Connector Type
No. of input/output points
Total No.of points : 16 points
No. of output points : 16 points
Output type : Transistor
Input/output connection type : Connector
Power supply capacity
5 V DC power supply : 100 mA
24 V DC power supply : 100 mA
RicoCNC is a reliable CNC and industrial automation spare parts supplier based in China. You can find a number of CNC machine parts here, such as CNC tool holders, collets, nuts, pull stud, collet spanner, toolholder tightening fixture, cnc tooling systems, tool holder forks, CNC machining center parts and edge banding machine parts.
Welcome to contact us if any inquires for automation parts!
Contact Us